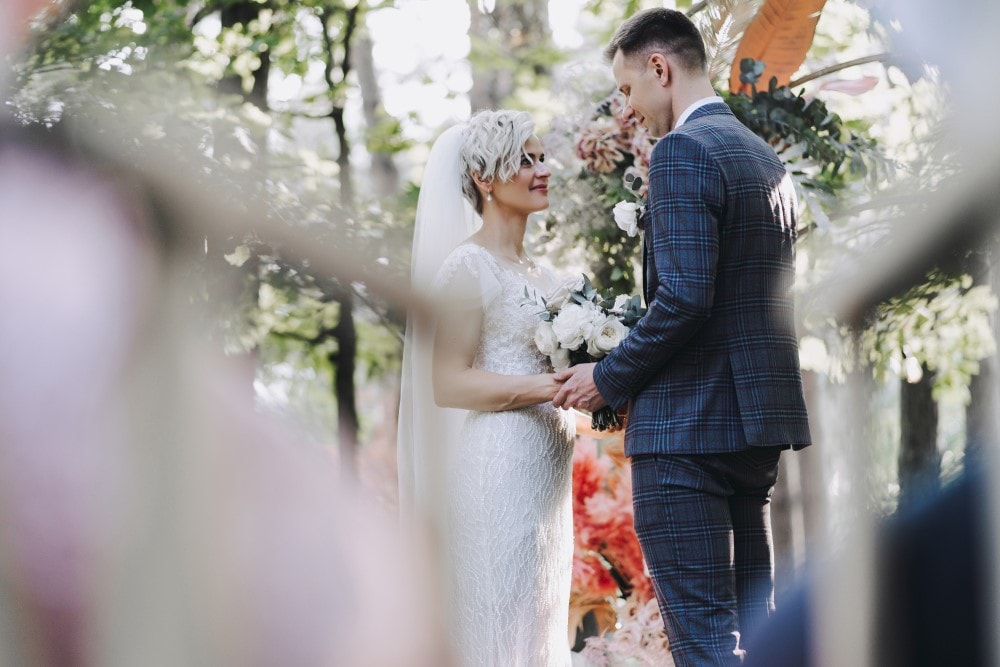 Today small weddings are becoming popular – a new format, without a classic feast: a holiday in nature, in a park, forest or in the garden of a country house.
How is the ceremony held?
A standard wedding is divided into two parts: a wedding ceremony and a banquet, they differ in atmosphere.
The ceremony is more of a reverent event for the exchange of vows. This is a special story and an important part of the wedding. An off-site wedding ceremony is a trend today.
Banquet is more about a feast, fun, dancing, a soulful dinner atmosphere. This is a delicious food, contests, interactions, show program.
In 2017 a new wedding format lasting 3-4 hours was appeared. We call it a "wedding ceremony with small buffet". Yes, it sounds unusual. During this time a ceremony is held, as well as a small buffet instead of a long feast.
For example, a wedding breakfast in a botanical garden. Guests arrive at 10:00, light music is playing. There are delicious buffet table, touching atmosphere – an unusual, sincere format of the wedding.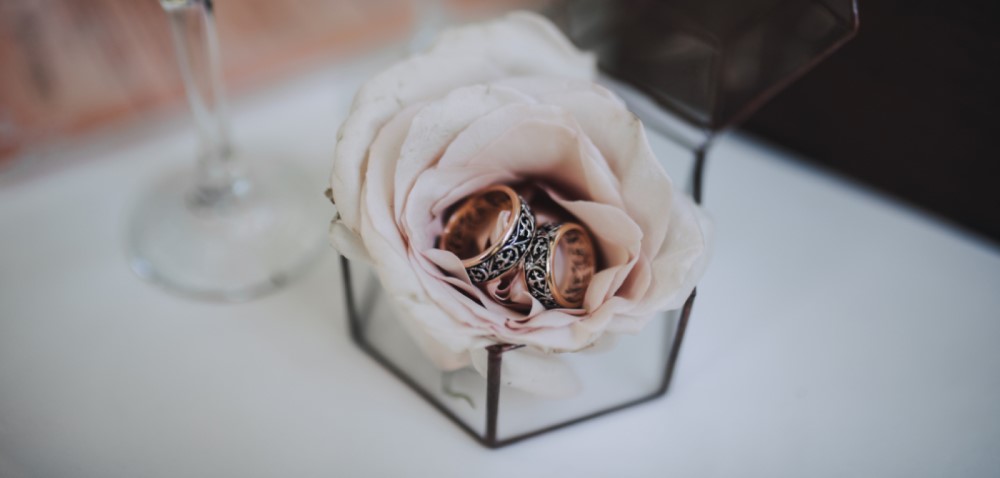 Wedding ceremony planning from "True Love" agency
In this case the main focus of the event is on the wedding ceremony, not on the banquet, as in the standard format. It is important to think over the content in detail, not to miss anything.
How is the ceremony planning held with our wedding agency:
Location selection. Often it is not a restaurant, but a place in a forest, a park,  or a country house. The more beautiful place is, the more incredible wedding will be. It is important to remember that the location should be interesting with a beautiful view.
Elaboration of the concept and stylistics. Your wishes regarding the design and zones at the wedding will help us to develop the concept and an idea of ​​your wedding. We will also offer our options, tell what else we can add.
Team selection. A host, a master of ceremonies, a DJ, a photographer, a videographer, musical equipment. As well as catering, this off-site restaurant will plan a small buffet at the meeting of guests, as well as after the ceremony.
Prescriptions of force majeure situations. The planners of the agency "True Love" will prepare a list of possible situations and a way to solve them. It is important to consider as much as possible at the beginning of your preparations not to collide them on your wedding day. 
We will offer interesting ideas and a scenario for your wedding. After all it is important not only to create, book everyone, but also to connect the vendors harmoniously with each other.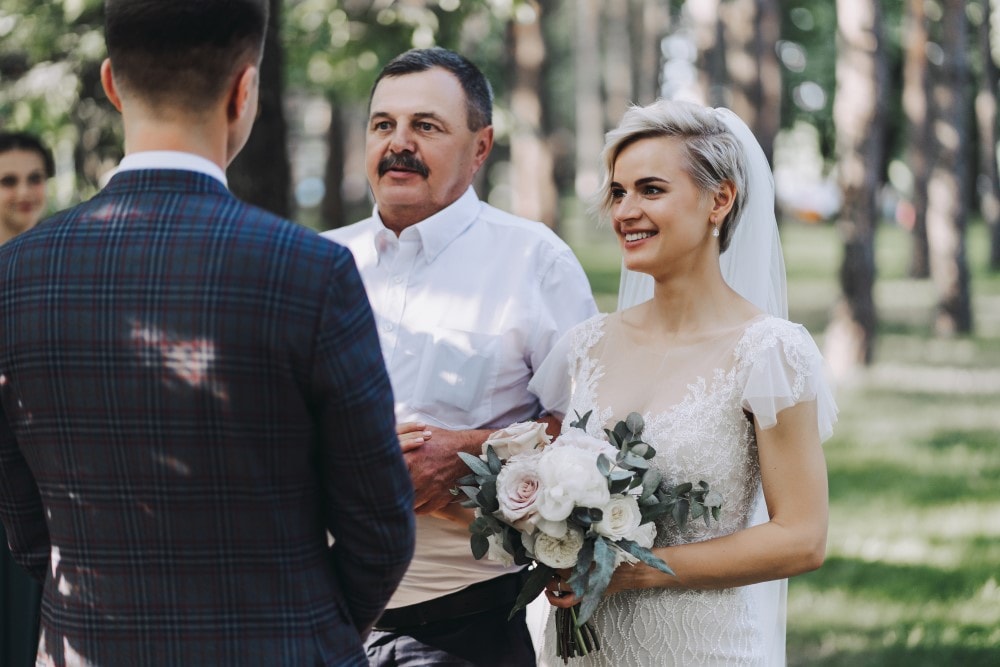 How to choose a location for your wedding ceremony
There are a number of details to consider on when choosing a location. This is not a standard wedding format – some difficulties and unforeseen situations may arise.
First of all, you need to decide whether the ceremony will be held in Kiev, or outside the city.
Pay attention to:
the possibility and permission of the ceremony
distance to communications (water, electricity)
availability of restrooms
how public the place is (presence of other people)
rent terms
is there any security or not
location style
the presence of a tent / terrace
coverings (lawn, sand, cleanliness)
how will the guests get to this place
location scheme
Difficulties always arise while planning a classic wedding on your own. As for the outdoor wedding ceremony, at first glance, everything is clear and easy, but from our experience we can say that there are many nuances that an inexperienced planner may not even guess about.
Wedding agency "True Love" will save not only nerves, time, but also money. We know how to optimize and distribute the budget correctly. You provide us with a specific amount, a budget, and we indicate in detail who needs to be attracted, how much the services cost, what absolutely cannot be saved on, how to make the wedding ceremony unforgettable.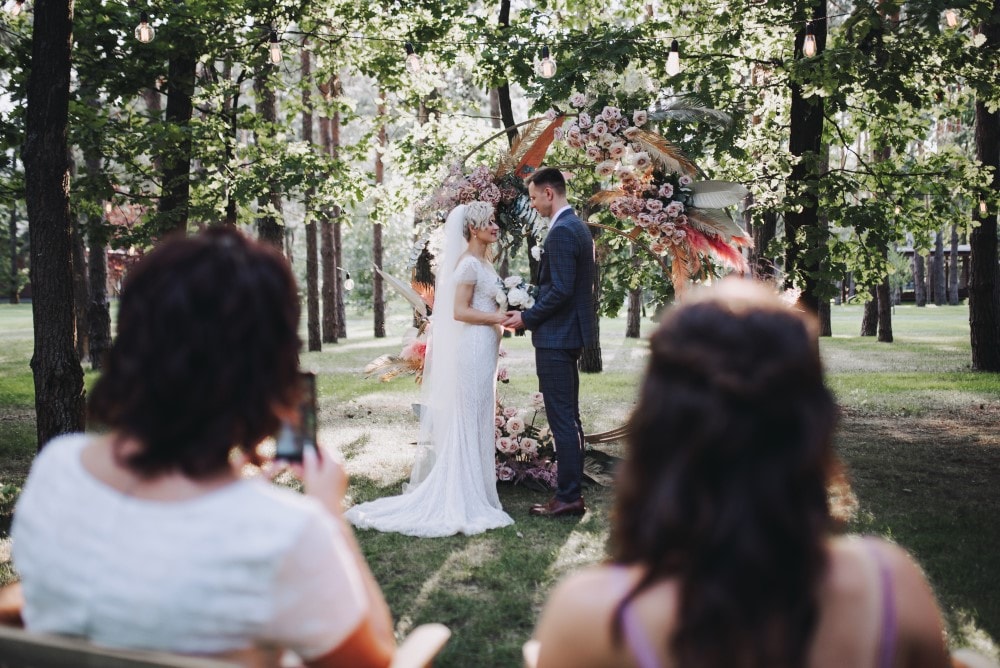 Now it is not necessary to get married at the registry office
Since 2019 it has become possible to officially get married in any convenient place. Previously, this could only be done at the registry office. If you are planning an off-site wedding ceremony in a beautiful location, for example, outside Kiev, take a note of this option.
When planning a wedding, you do not have to waste your time at the registry office, wake up early in the morning and stand in line for a certificate. You calmly wake up at a convenient time, together with the wedding coordinators of "True Love" you will plan the day.
If you dream to see each other for the first time at the ceremony – such an opportunity is provided by an official marrying book. With its help you will get the certificate immediately at the wedding ceremony.
For those who value time, nerves, against difficult transport movements during the wedding day, it is a great happiness not to get married in a regular registry office.
We are always for maximum comfort, coziness, enjoyment of the event, spending less time on transfers, and more on guests.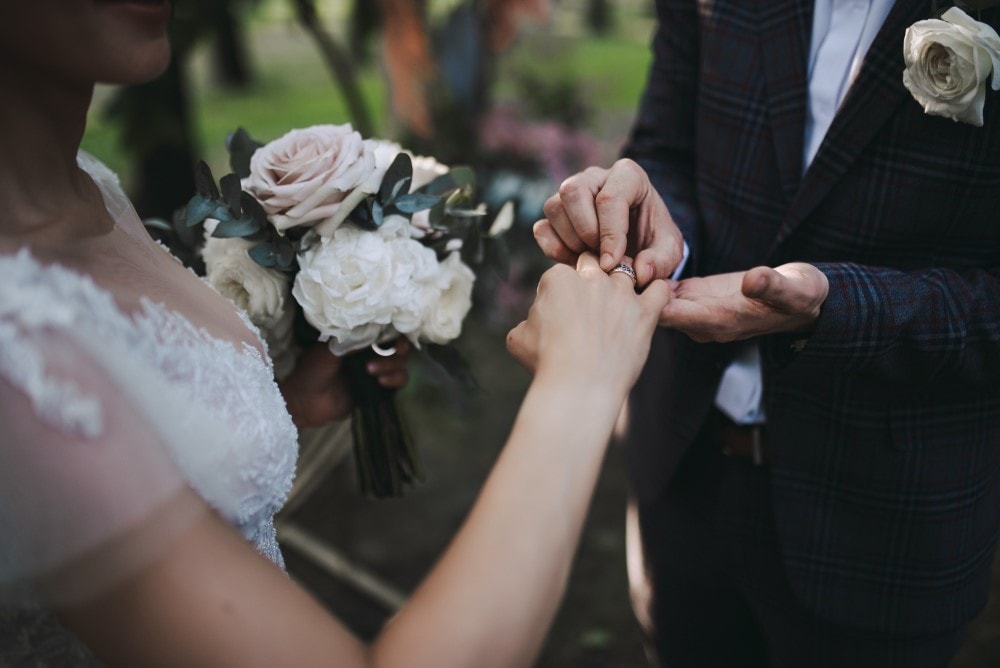 Why "True Love" wedding agency is the ideal planner for your outdoor wedding ceremony

We stand for transparency and quality. Trust is important to us – the more you trust, the better the result will be. Clients often say: "Let us give you money, and you do it at your discretion and taste. We trust you 100%. " Your wishes and preferences are important to us in order to plan your wedding ceremony.
Also our important quality is to feel people. You may not even suspect what you really want, but we learn the information with the help of the right questions. Our planners will spend more time to feel and hear, listen, make a cool wedding.
Wedding agency "True Love" will plan with joy and care any event, whether it is a wedding evening ceremony or a classic wedding. You will learn our recommendations regarding the format of you wedding right after getting to know us.
We plan each event as for ourselves, paying great attention to details. We think about how to do it better, what to add, how to surprise guests and create an unforgettable atmosphere. We do our best to keep our clients satisfied and happy.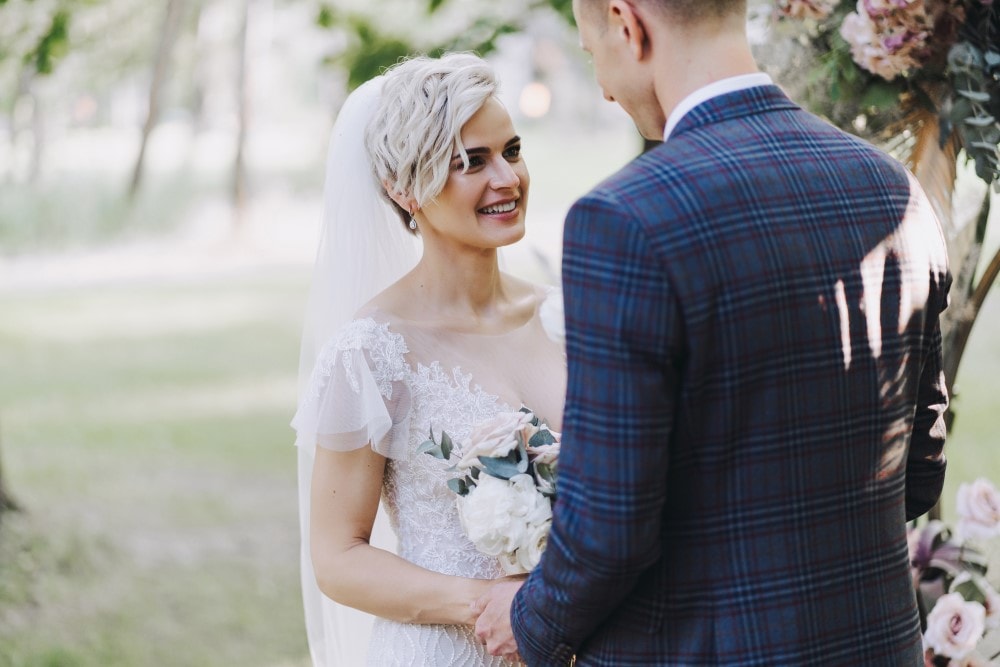 How much does the wedding ceremony cost
So if after reading all this information you have only one question: how much does an outdoor ceremony in Kiev cost, then let's deal with it. The final budget for planning the outdoor wedding ceremony is individual and depends on the location, style, decor and team you choose.
For example, the service cost of a master of ceremonies starts from 4000 UAH, and of a DJ – from 3500 UAH. You can also use the services of a state master of ceremonies with official registration of marriage, which will cost a little more – about UAH 10,000.
If we talk about decor, then the price ranges from 0 if you decorate the location by yourself to the maximum that you are willing to pay for decorations. So you can arrange a modest arch, which will become both the place where the "yes" will be pronounced, and the photo zone afterwards. The cost of catering may also be different, depending on the menu you agreed upon, the bar card and the required service personnel.
The same applies to the location itself: you can plan a ceremony in the park, at your own summer cottage, or rent a luxury villa or even a yacht. Kiev has every opportunity to find a special place for your romantic celebration.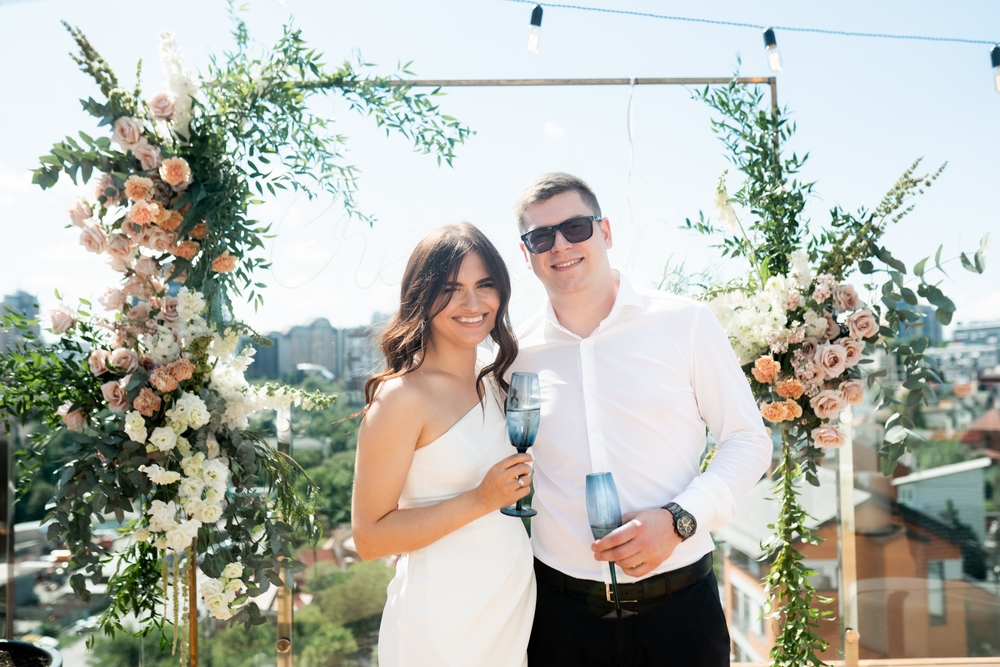 How is the planning of the wedding ceremony held with "True Love"
In order to start planning the wedding you need:
First meeting. Just call us to discuss details.
Preliminary offer. We will prepare a detailed estimation, idea, style of the event.
Signing a contract. After approval and agreement, we sign the document.
Making a prepayment. For booking the date of the wedding ceremony.
Choosing a place for the wedding ceremony. Based on your wishes, we offer specific places with a description of the nuances.
Team booking. Catering, photo, video, decorators, presenter, DJ.
Detailed timing. We indicate the content of the wedding.
Preparation of checklists. We prescribe detailed checklists for each wedding specialist, including location.
Preparation process. All stages are under control.
Coordination of the wedding ceremony. Process control, commands 
Within a few days, the planners of the agency "True Love" will prepare information for review. Call (+380936541186) or write to us (truelove.lab@gmail.com), we will immediately contact you to discuss the details.