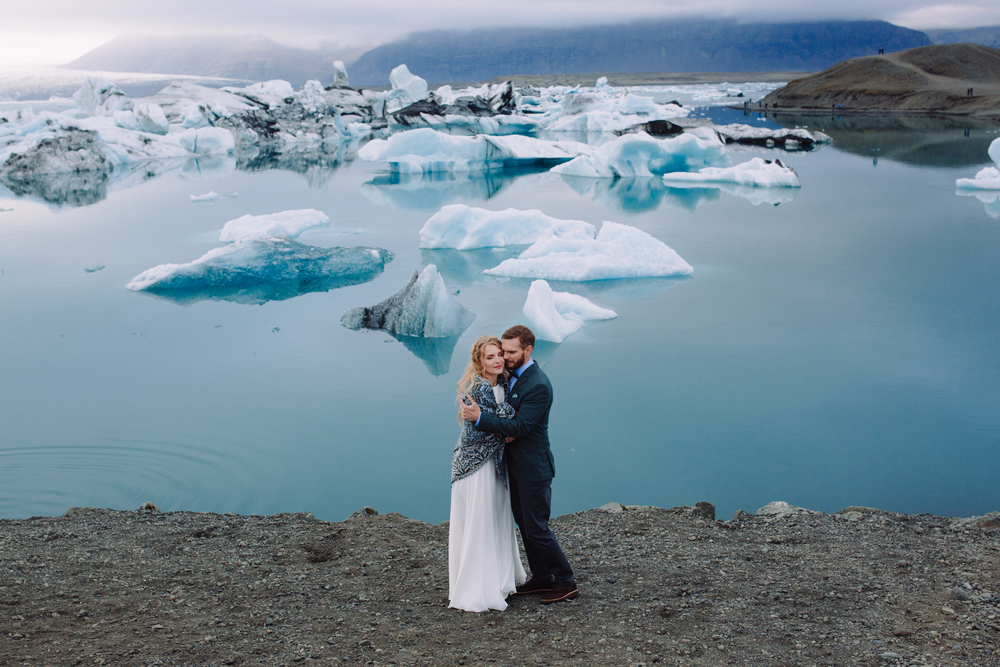 A wedding day is special in itself, but certain circumstances can make it an unforgettable experience. Imagine your wildest and brightest fantasies wedding. Where would you like to exchange vows with your beloved: against the backdrop of exotic nature, by the ocean or among dizzying buildings? All this is possible thanks to the "wedding abroad" service.
Wedding abroad: what you need to know
If earlier a wedding and a foreign country in one sentence were associated only with a trip on a "honeymoon", today you can hold a full-fledged wedding ceremony almost anywhere in the world. In addition, it does not contradict the laws, and your wedding will be legal in Ukraine.
Your task is to determine the place and concept of the wedding, and how to organize the celebration – the question of wedding agency . When choosing a country, focus on your preferences, climate features, travel budget and holiday format.
Official wedding abroad for Ukrainians is not available in all countries, and some have requirements for residence or time of residence in their territory. International agreements with individual countries, for example, the United Arab Emirates, China, Egypt, do not provide for the legalization of marriages concluded in them.
For an official wedding abroad you will need your notarized and officially translated documents:
passport;

visas;

proof of residence;

certificates from the registry office about the absence of a concluded marriage;

in some cases others.
Symbolic wedding abroad is an easier and faster way to get married in the land of your dreams. You can register your marriage in Ukraine, and then confess your love to each other during a solemn ceremony or go through an Orthodox wedding ceremony in any country. Your choice in this case is not limited by any official requirements.
The standard package of services for organizing a wedding in another country includes:
document layout,

booking location,

holding the ceremony,

snacks, cake, champagne,

presenter's and photographer's work.
Air tickets, transfers, musical accompaniment, decorations and your other wishes may be included for an additional fee.
Paradise Maldives
Bright blue ocean, white sandy beach, exotic flowers and incredible sunsets are a real paradise for those who dream of a relaxed ceremony in a beach format.
Imagine swearing eternal love to each other on a huge yacht or desert island and then heading to a luxury villa or secluded bungalow.
Any location in the Maldives is a place for the perfect photo, as if from the pages of a glossy magazine. Especially extreme couples can seal their union underwater for a truly memorable wedding.
The Maldives can only offer a symbolic wedding overseas, but that doesn't make the island paradise ceremony any less attractive. The service price starts from $ 1200.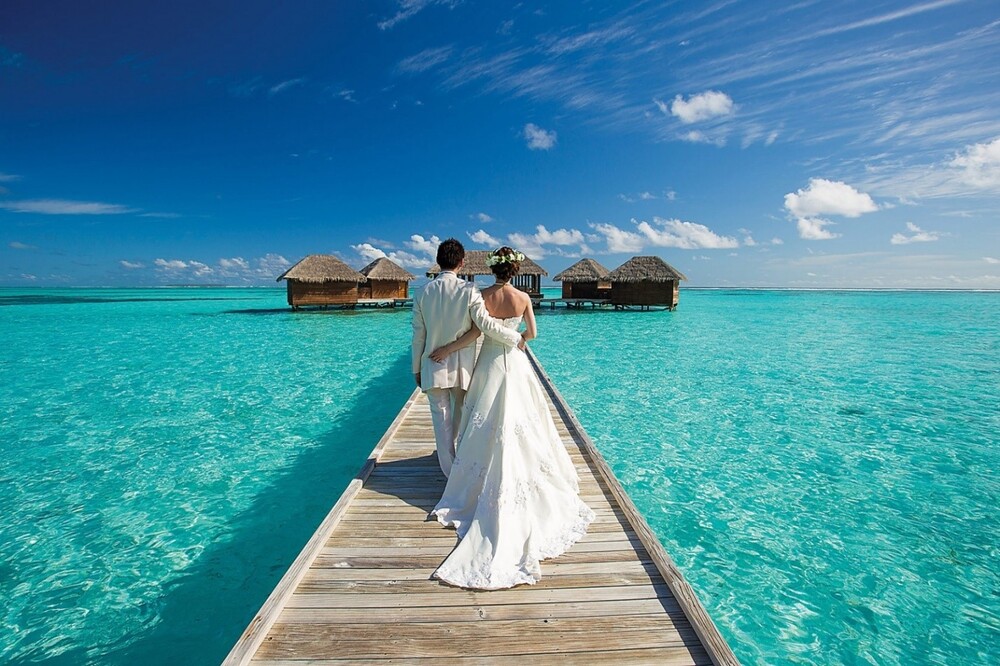 MAKE AN APPOINTMENT FOR A MEETING WITH OUR WEDDING PLANNER
THANK YOU!
OUR WEDDING PLANNER WILL CONTACT YOU SOON!
MAIN PAGE
Exotic Indonesia
A mystical traditional ceremony, "yes" to the sound of a waterfall, or a spectacular celebration against the backdrop of tropical nature – it's all about a wedding in Bali.
A wedding in another country is always exotic, but when it comes to Bali, it is also incredible. After all, you can exchange feelings in luxurious Balinese wedding dresses according to the local rite, or feel that there are only you two in the world a picturesque rock or in an amazing jungle.
You can hardly find a more unique wedding destination than the islands of Indonesia. Both legal registration of marriage and an informal ceremony are available here. The cost of a wedding package is from $ 1300.
If you are planning a wedding in winter, keep in mind that the rainy season in Bali from November to March is not the best time for romance.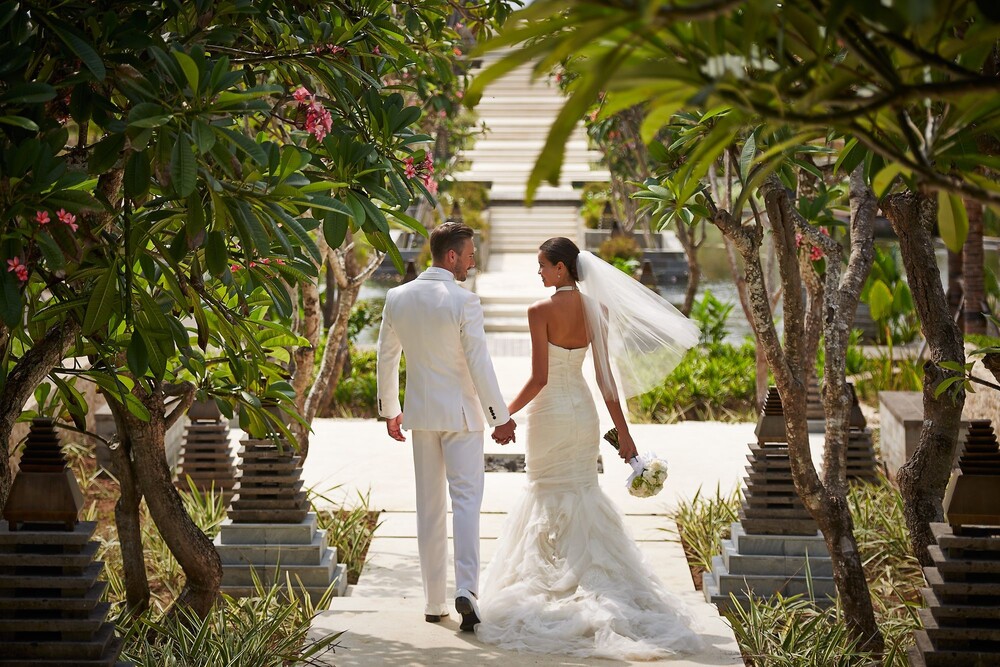 Passionate Spain
If you are dreaming of a wedding in Europe, flamenco country is a great option. Spain is favored by a warm climate and many options for festive locations: colorful regions, grandiose architecture, sea coasts, luxury yachts and villas immersed in gardens.
The variety of possible sites from vineyards to fortresses and monasteries answers the question of how to organize a wedding in almost any of the existing styles. Spain is comfortable even in winter, in the south the air temperature rarely drops below 18 ℃, and the whole country becomes smart and colorful.
Only EU citizens can enter into an official marriage in Spain, but a symbolic wedding is available to everyone. Its price will start from € 1200.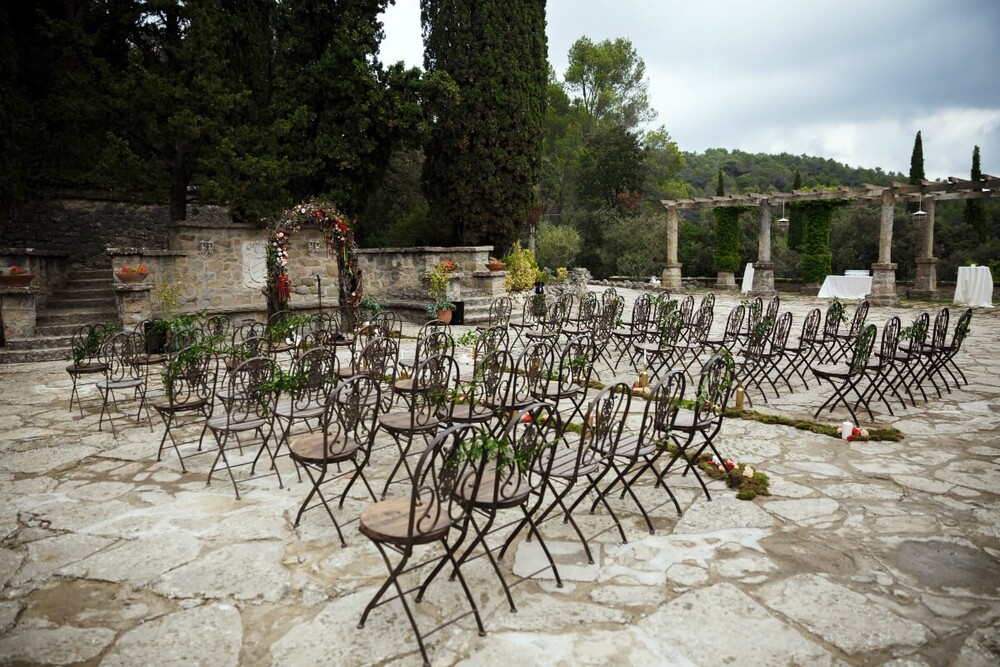 Unique Greece
Sunny and picturesque country with a rich history and distinctive culture can make any dream of a wedding fairy tale come true. A cozy or fashionable celebration on the seashore, against the backdrop of antique buildings, at the foot of a mountain, in a lush green garden – all this and even more is possible in Greece. In this land, the goddess of love Aphrodite was born from the foam of the sea, isn't this the best place to say yes forever?
You can organize a traditional Greek wedding or celebration according to your preferences in Athens or on one of the many islands. In any case, the bride and groom will feel like a real ancient Greek god and goddess.
It is summer here almost all year round and you can have a symbolic wedding, get married in a church or officially register a marriage at the municipality. Greece is a fairly budget country for a wedding in Europe: on average, the price of a ceremony starts at € 700.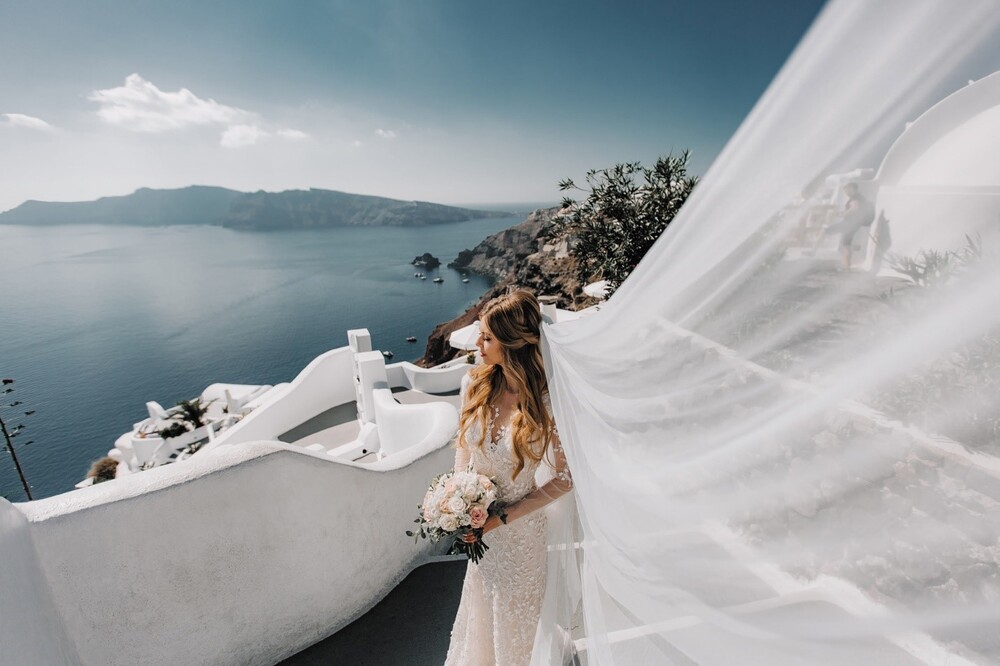 Romantic France
Another country that attracts many lovers to bond the union is France. Everything here indicates that this is the capital of romance. Since childhood, many of us dream of Paris and its special atmosphere, full of charm and magic.
In France, you can organize a chamber ceremony in the lavender fields of Provence, a touching wedding in St. Nicholas Cathedral or a beach wedding on one of the beautiful beaches of the French Riviera. Your love story can develop against the backdrop of a medieval French palace, the masterpiece Rose Garden of Marie Antoinette, the rich architecture of Paris and, of course, the Eiffel Tower.
The standard cost of a symbolic wedding in France is from € 2000. The official ceremony is only available to couples who have lived in the country for at least 30 days.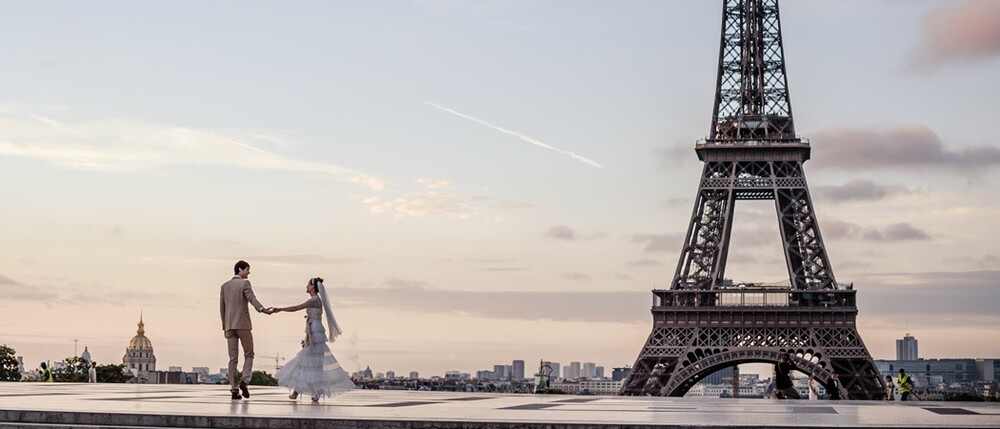 Impressive Austria
In Austria, a romantic setting can be created everywhere – in an ancient castle and in an open area with a magnificent surrounding landscape.
Vienna – the capital of the Great Empire, a city with a history of more than four millennia, will not leave indifferent any person on Earth. The ceremony can be held in the beautiful Butterfly Greenhouse, on the Danube Tower overlooking the whole of Vienna, in the royal ambience of the Belvedere Palace, or right in one of the cabins of the oldest operating Ferris wheel.
Austria is beautiful in winter too, when you can exchange rings and promises in winters her the fairy tale of the Alps, and then – spend your honeymoon in one of the Austrian ski resorts, which are rightfully considered the best in Europe. Both a symbolic and an official ceremony are available to Ukrainians in Austria. Issue price – from € 2200.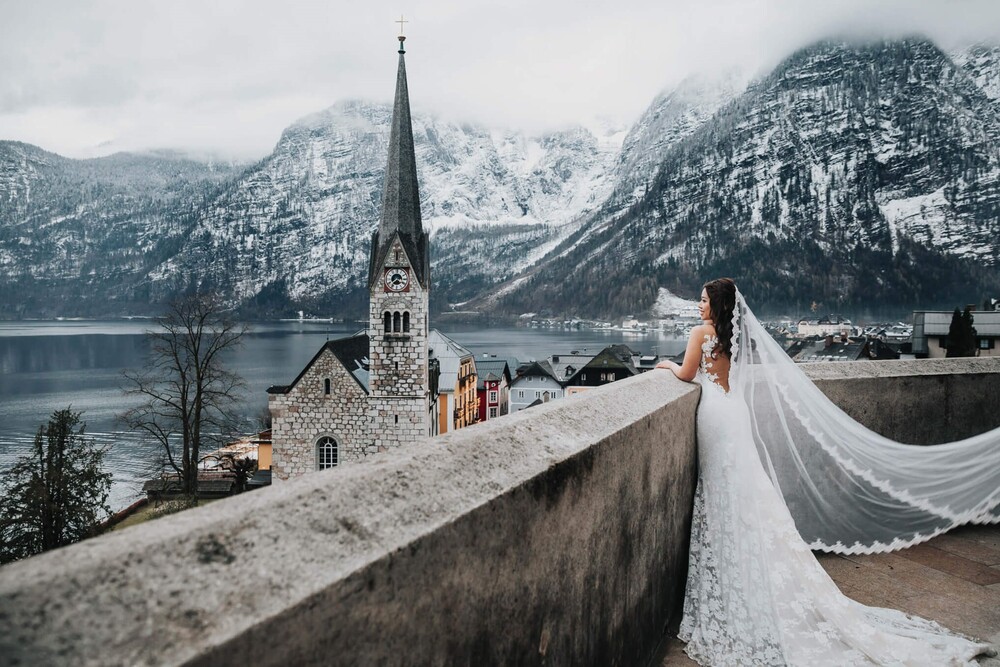 Magic Czech Republic
Hospitable Czech Republic will surprise you with its magical beauty. Here you just want to hire a carriage instead of a limousine. In the pearl of Europe – Prague, you can have a real or symbolic wedding in the fabulous Town Hall, an ancient castle or a cozy park. Or you can conclude a sacred alliance in one of the magnificent temples.
Everything here reminds of the era of kings, why not feel like one of them and capture this moment in colorful pictures. Narrow cobblestone streets and Gothic spiers are the perfect backdrop for a stylish wedding.
For a wedding ceremony in the Czech Republic you need to pay a minimum of € 900.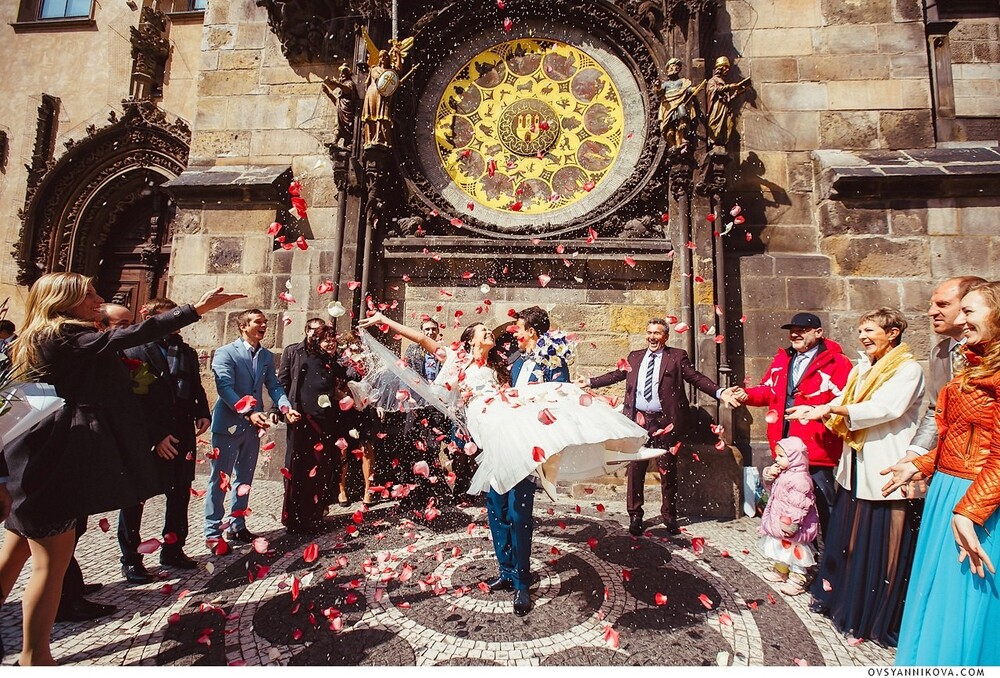 Inspirational Italy
Since Romeo and Juliet, everything in Italy has been talking about love. Picturesque lakes, ancient cities, cozy villages, paradise beaches, luxurious villas, green vineyards and gardens – this is not the whole list of possible decorations for your wedding. Even the wedding halls for the official ceremony are beautiful here.
An unforgettable holiday of your love in Italy will inspire you to an equally vibrant family life. Florence has impressive architecture, Tuscany has amazing nature, Venice has a romantic gondola ride, Sorrento has stunning views of the Gulf of Naples and Rome has a unique atmosphere.
In Italy you can be anyone and make any wedding fantasy come true: from a celebration for two to a loud feast in the best Italian traditions. Wedding budget in Italy – from € 1300.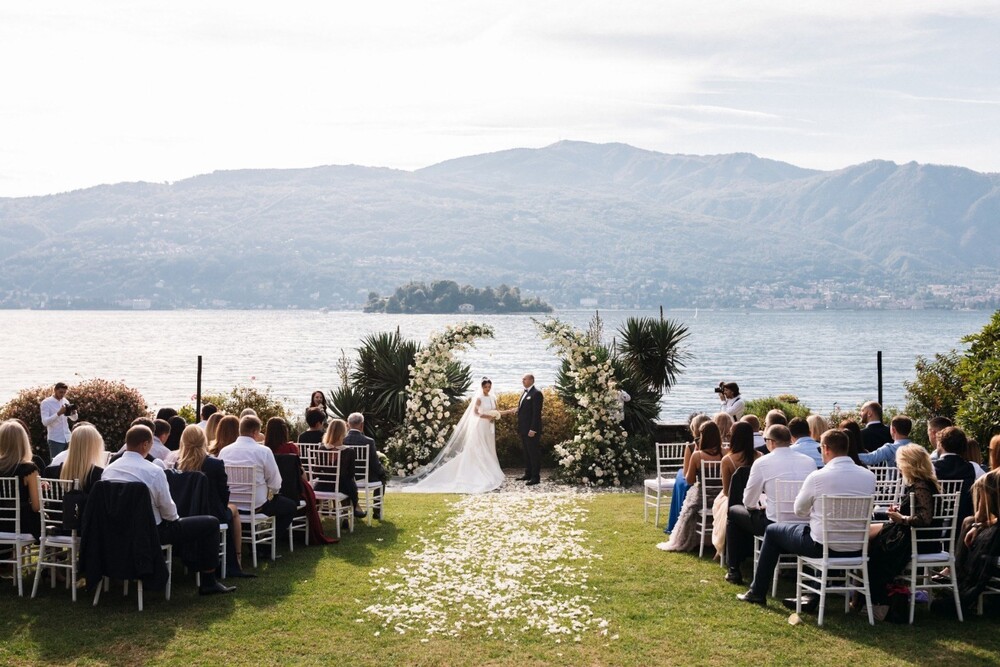 Atmospheric Turkey
Turkey is not only full of holiday-makers and all-inclusive hotels, it is also the city of contrasts Istanbul, and secluded islands, and incredible Cappadocia. Turkey is a country where Europe intersects with Asia, which explains its unique flavor.
Would you like to say your vows in a hot air balloon and then go on a sea cruise? Or maybe you dream of getting lost in a huge metropolis and imbued with its atmosphere? This and not only is available as part of a formal or symbolic wedding in Turkey.
This country offers great infrastructure, varied wedding venues, vibrant landscapes and a stunning honeymoon. All this at an affordable price. A standard ceremony will cost an average of $ 1100.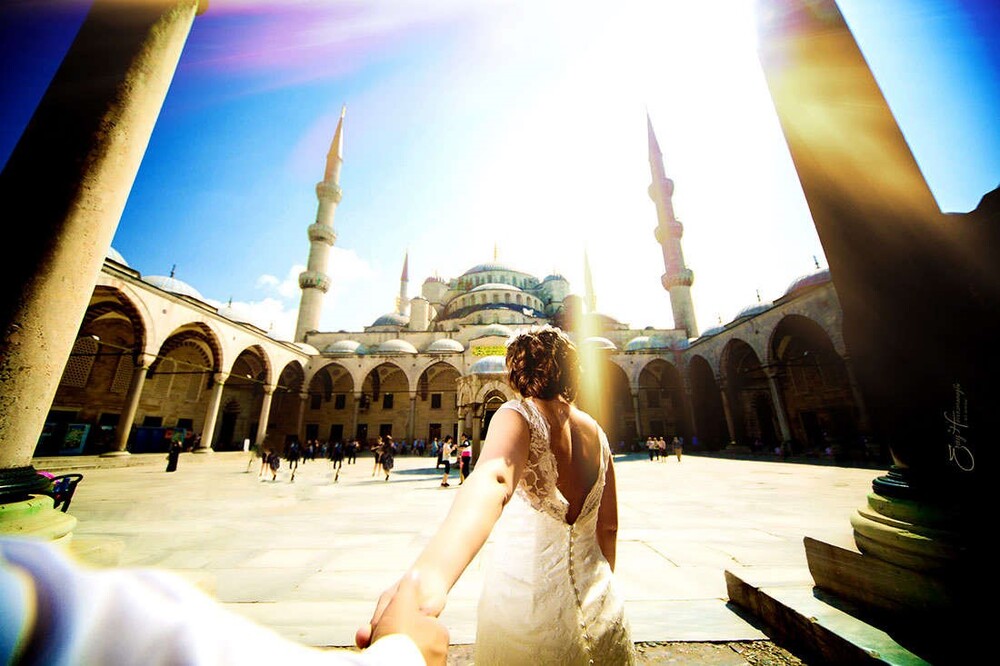 Colorful Mexico
Mexico is perhaps the best place for an unforgettable wedding ceremony on the sand. You can order a traditional Hawaiian ritual and have fun from the heart against the backdrop of the tropics accompanied by Mexican folk music – mariachi.
What sound do you want to say yes to: clinking glasses, the sound of the surf, the rustling of the jungle or the singing of exotic birds? In Mexico, you don't have to choose – everything is there at once. Just imagine this extravaganza of colors.
If you have a different wedding concept – Mexico and here will not deny you pleasure. The historic Hacienda is the perfect setting for an intimate, classic ceremony, and one of the many Caribbean villas for your most romantic date.
The cost of a symbolic wedding in Mexico starts at $ 1200.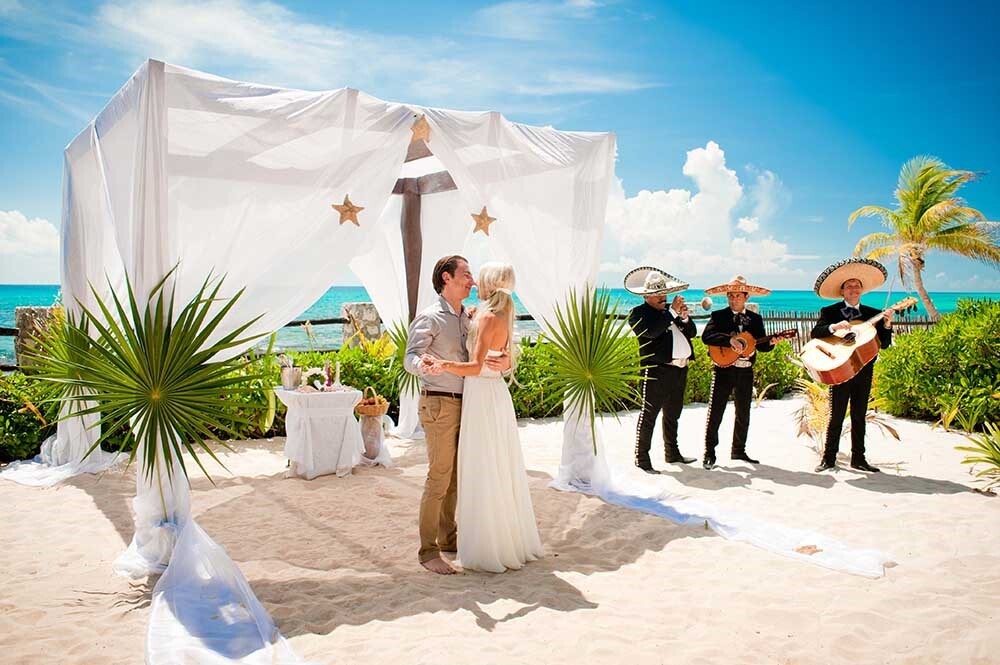 Whichever country you choose to celebrate your wedding abroad, it will be an event that you will never forget.