If you have made a responsible decision to get married, it's time to get to know us better. We are a wedding agency "True Love" and we guarantee that you and your guests will never forget the wedding we are going to plan for you.
Our principles of wedding planning
We are guided by the following principles, when we plan weddings for our loving clients:
hear and feel a client;

an individual approach to planning of each wedding;

always meet the deadlines;

responsible attitude to details;

do it with love, as for yourself;

be original and inspire the client;

positive attitude and good mood;

24/7 assistance to anxious newlyweds;

honesty: we don't mislead about problems, details and money issues;

budget transparency: you can request a detailed expense report at any time.
Our goal is to make your wedding unique. We come up with an individual concept and a unique scenario for each couple individually. The wedding planning also includes detailed minute-by-minute timing.
we are confident enough to say that our gs rolex day date 36mm m128235 0032 mens stainless steel are made of finest materials and we can ensure ours.cheap https://watchesbuy.nl/ under $59 is first-rate skill-sets and exquisite combination of remarkable natural elegance.
You can trust us with your desires, fears and finances – we will turn the best of them into a dream wedding.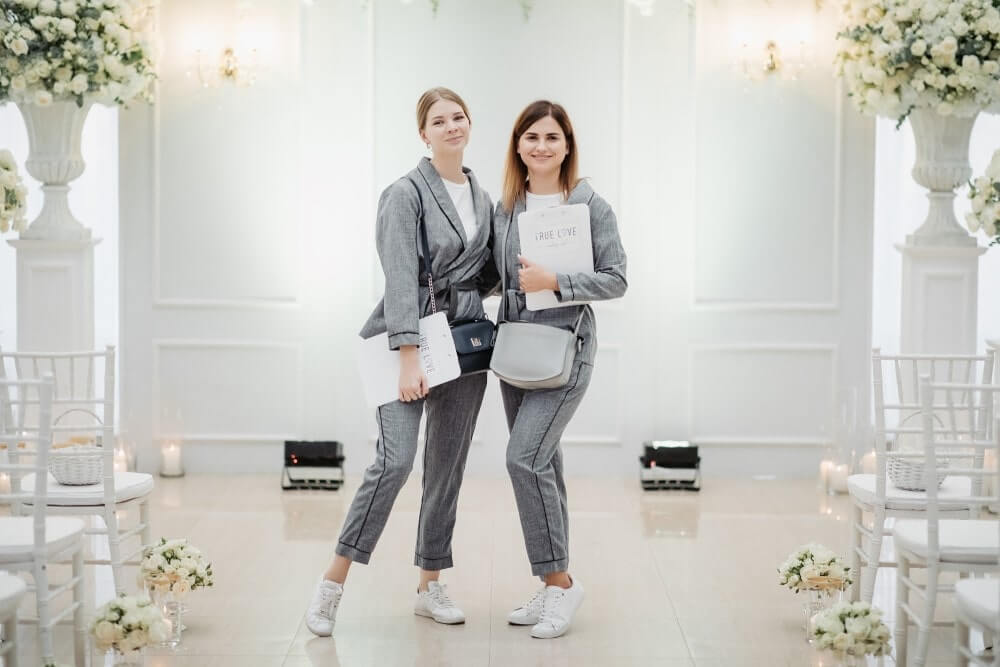 More about us
For more than 8 years, the wedding agency "True Love" has been planning weddings in Kiev. But it doesn't mean at all that we will refuse to plan a wedding in another city or even outside of Ukraine.
More than 100 happy couples will speak better than ourselves about the quality of our services. Look at the fairy tale wedding of Pasha and Alena, the conceptual wedding of Oleg and Nastya, a romantic wedding of Nikita and Ira on the banks of the Dnipro river, an atmospheric wedding in Iceland of Igor and Marina. The sudden rain did not spoil the wedding on the sea for Denis and Olya, because all the guests looked very beautiful with the same white umbrellas that we prepared for this day in case of such weather.
By the way, in addition to planning weddings, we can plan grandiose bachelorette parties, bachelor parties, birthdays and corporate parties. Just contact us and we will make your holiday unforgettable.
Concepts for planning a wedding in Kiev and in other cities
From the very first meeting with our newlyweds, we begin to create the style and concept of their celebration. Someone knows exactly what she wants, and then our task is simply to turn the picture into reality. Someone will say: "I want it like in the James Bond films," and then the wedding planning will turn into a real Bondiana. Some say: "We want it to be beautiful." Then our planners help to understand what is "beautiful", offering 21 unique ideas. We offer our wedding planning services in scenic outdoor locations, cozy restaurants and aesthetic country houses.
Having chosen the wedding concept, we begin to search for that very place. When choosing a location, we focus on the following factors:
number of quests and their comfortable accommodation;

weather conditions;

the possibility of planning relaxing and photo zones;

availability of necessary communications;

convenience of transport interchange;

no walking strangers near the location;

good lease terms.
This is how we select the perfect wedding venue being practical, aesthetic and meeting all your needs.
MAKE AN APPOINTMENT FOR A MEETING WITH OUR WEDDING PLANNER
THANK YOU!
OUR WEDDING PLANNER WILL CONTACT YOU SOON!
MAIN PAGE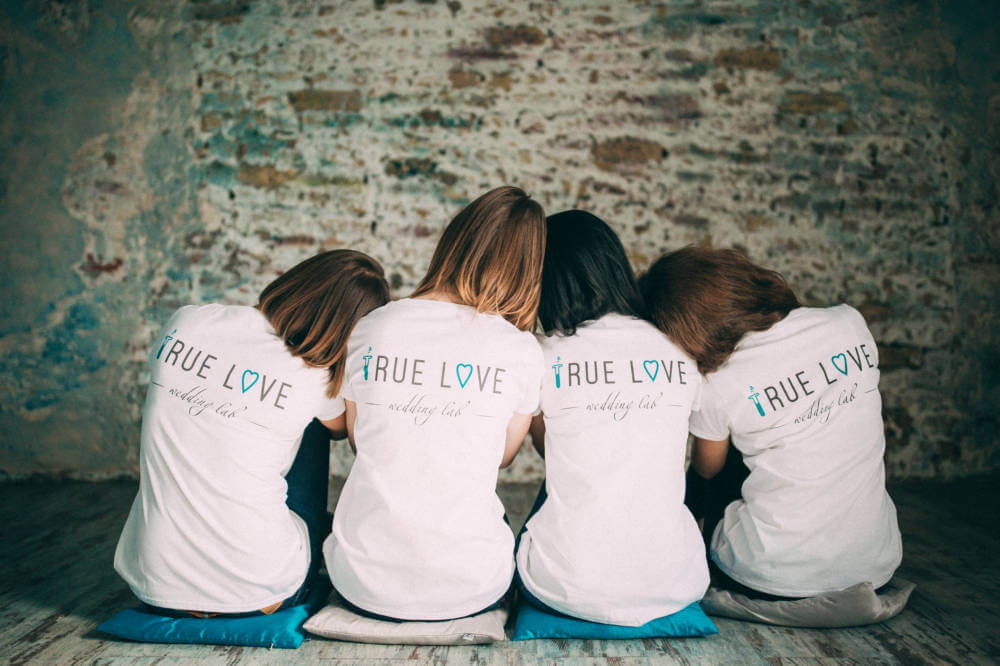 Our wedding planners
Real professionals from our team will assist you in planning your wedding. Their loyalty to this work, responsibility and calmness have been tested by time and successful weddings.
We conduct stress resistance testing for future members of our team. It is important for us that our planners always remain confident and calm in any stressful force majeure situations. We also give candidates a task for creativity, because we will not hire those who think in a formulaic way and cannot offer a unique wedding concept to our team.
If you order a wedding coordination service, our specialists will greet your guests with a smile and deftly get out of the most awkward situation. The coordinators work in pairs, insuring and complementing each other. They will match the style of the wedding by dressing in the same suits.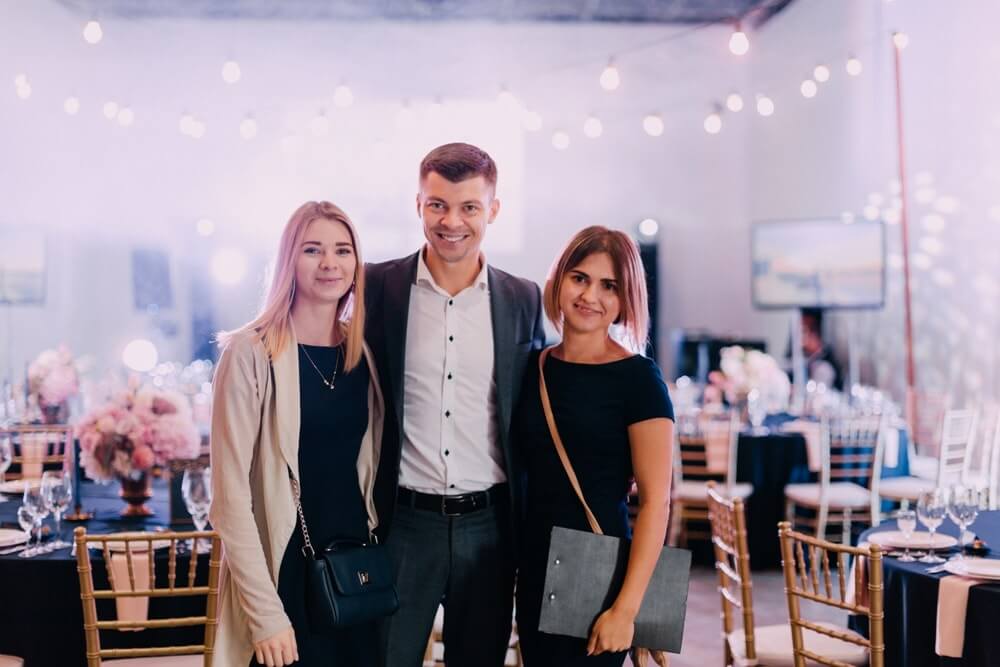 Our team
We are constantly in touch with the best vendors while planning your wedding:
photographers,

videographers,

hosts,

djs,

decorators,

florists,

musicians and others.
After all, there are also restaurants, suburban locations, catering and transport companies. We will advise you the best first dance choreographer. We also know where the most delicious wedding cake will be baked. We will advise the bride our best wedding make-up artists and hair stylists.
The team of vendors for your wedding will only consist of responsible specialists proven over the years of cooperation.