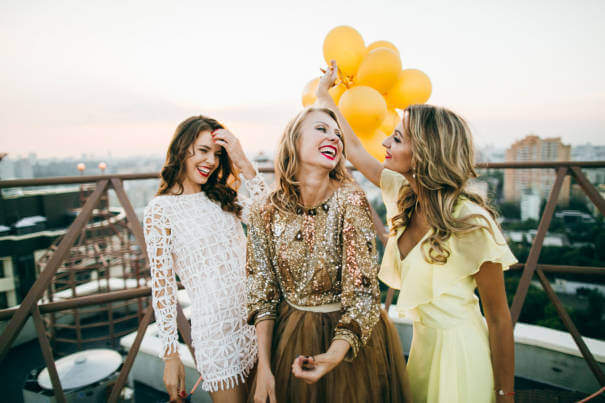 A bachelorette party is a great opportunity to spend time with girlfriends, have fun and relax, and at the same time discuss the upcoming wedding and family life. You can't just get married and skip such a pleasant tradition.
The concept of this event implies that close friends get together to do what they like the most, and this can be anything from a pajama party at home to a noisy feast in some fashionable institution.
A planner of such fun is not necessarily the bride, this task can be taken over by the girlfriends, then you get an unexpected pre-wedding gift. Here it is important for girlfriends to take into account the preferences of the bride so that this surprise becomes pleasant, not shocking. For example, if she is a modest girl, it is better to think carefully before ordering a male striptease.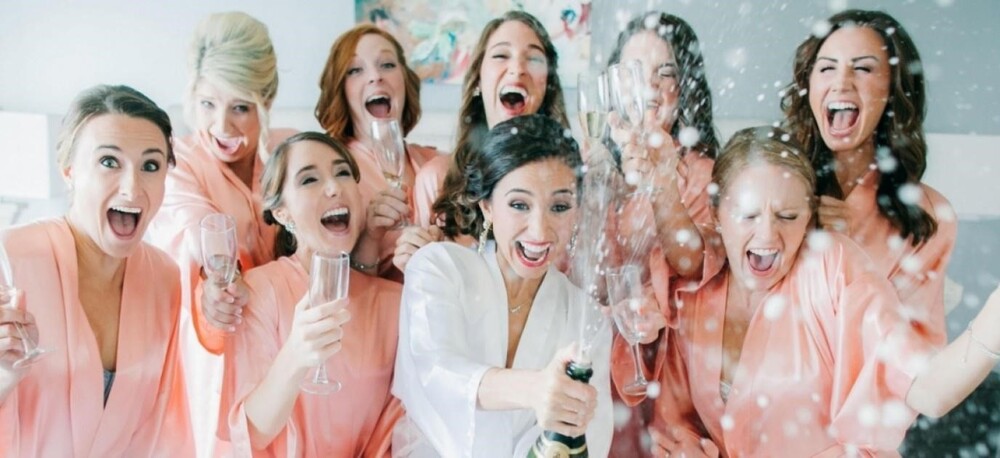 For this event "goodbye, freedom" to be 100% successful, you need a specific plan of action and a clear planning. In the hustle and bustle of the wedding day, you may simply not have time to think about the fun. Therefore, our team of professional wedding planners will be happy to help, taking on all the hassle of preparing your bride's party. Just give us a call and you are guaranteed an unforgettable party.
MAKE AN APPOINTMENT FOR A MEETING WITH OUR WEDDING PLANNER
THANK YOU!
OUR WEDDING PLANNER WILL CONTACT YOU SOON!
MAIN PAGE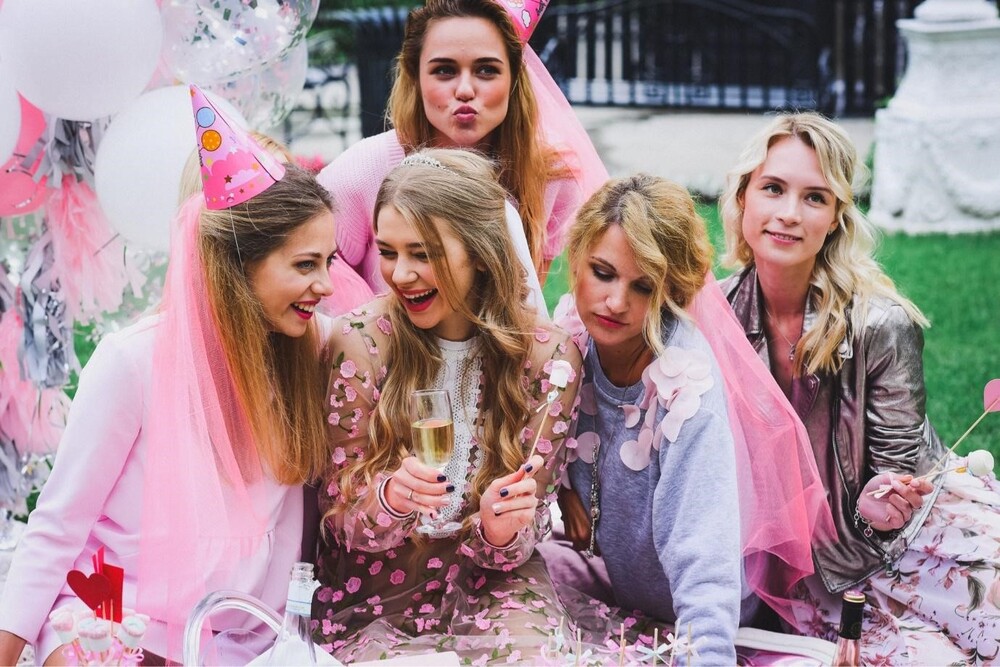 Hen party Ideas
The specialists of the wedding agency "True Love" generate ideas even when they are sleeping. Therefore, in our arsenal there are a thousand and one options for how to spend any holiday cool. Here is some of them:
Pajama party. One of the most commonplace, but no less pleasant ways to have fun with your friends is to dress up in pajamas and talk about everything in the world, making each other grooming procedures and eating goodies.

Master Class. Perhaps now is the time to learn how to draw, sculpt with clay, or shoot a bow? Or you can take a dance lesson together to impress everyone with eye-popping moves at the wedding.

Dancing until the morning. If you already know how to dance, then your cheerful company can dress up in themed T-shirts and go to the most incendiary place in Kiev.
Thematic photo session. If you want to capture yourself in a new look or just replenish your archive with beautiful shots, why do not make it fun with your girls? A photo session can be combined with a beauty day: manicure, pedicure, makeup, styling – everything for a complete transformation.
A sailing trip. It is a romantic dream for many brides. Just imagine: a sunny day, a snow-white yacht, champagne, fruits, music and impressions. And what vivid photos will turn out!
Extreme day. Celebrate the start of your new life in a thrilling way: ride bicycles, buggies or ATVs, have a paintball shootout or even skydive.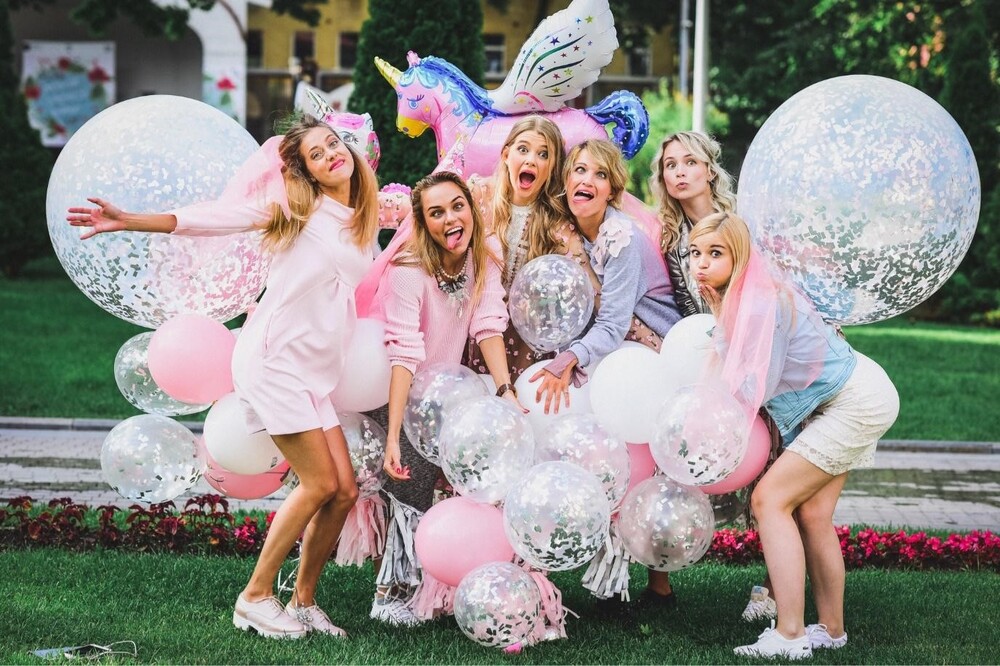 Unbridled shopping. Which girl doesn't like to replenish her wardrobe? Combine business with pleasure and go shopping for new items for your honeymoon, and for your girlfriends – outfits for your wedding.
Beach party. Summer is a great time to put on colorful swimwear and head out to the beach for a beautiful sunset, maybe even sunrise.
Away from everyone. Why do not go to a country house away from the bustle of Kiev, where you can chat with your girls, sit by the fireplace, and enjoy the unity with nature?
Full relax. If you have enough activity and noise in your daily life, perhaps your ideal girls day should be at the spa. By the way, relaxation procedures can be started with a sauna.
A gastronomic delight. Have a great time with a cake masterclass or indulge yourself with a cheese or fine wine tasting.
Fitness bachelorette party. If you are an avid athlete, it will be a special pleasure for you to do Pilates or Zumba in some interesting place.
Travel. Perhaps you want to visit another city or even a country. Who said a bachelorette party is just for one night? Have an unexpected weekend with your girlfriends in a new place for you.
All these options can be combined in different ways, and we are ready to do this for you on a turnkey basis. And we also ready to suggest even more ideas after you tell us your preferences.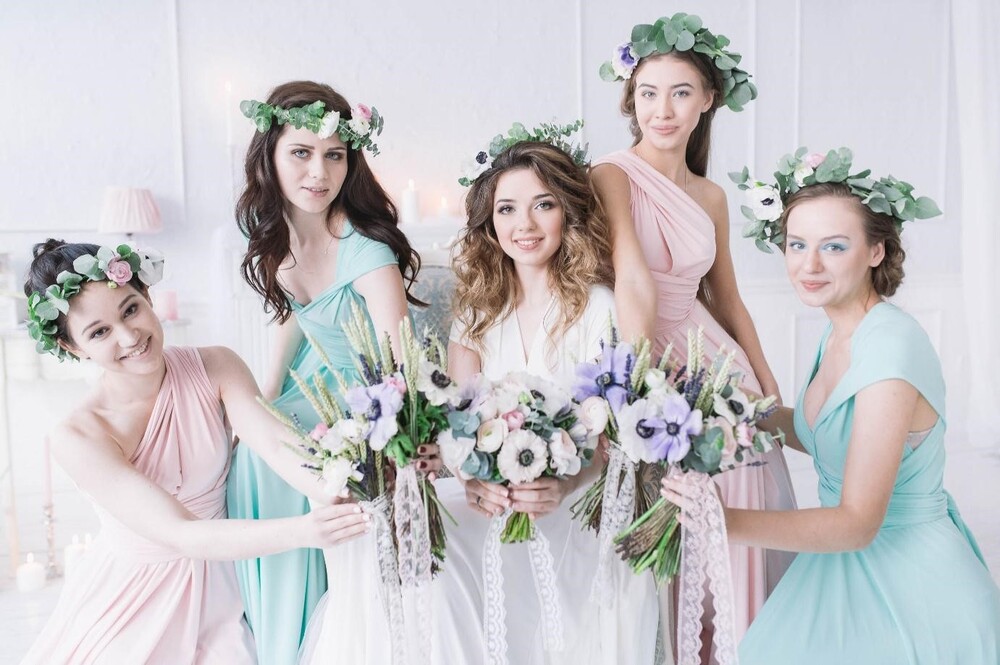 Turnkey of Hen party planning 
If you entrust us with planning your event from start, then you won't have to think about anything. We will take care of everything:
Creation of themes and scenarios. Based on your preferences and price expectations, we will plan your joyful day in an original way. We will come up with timing and predict the force majeure.
Location selection. The most important thing for a bachelorette party in Kiev or any other city is that you feel comfortable and at ease. We will find a very ideal place for your girlish company, based on the concept, budget, number of participants and technical equipment.
Planning a buffet / banquet. We will agree with you on the required amount of food and drinks and arrange them by a specific time.
Arrangements. We will agree on everything with the vendors you need for your event.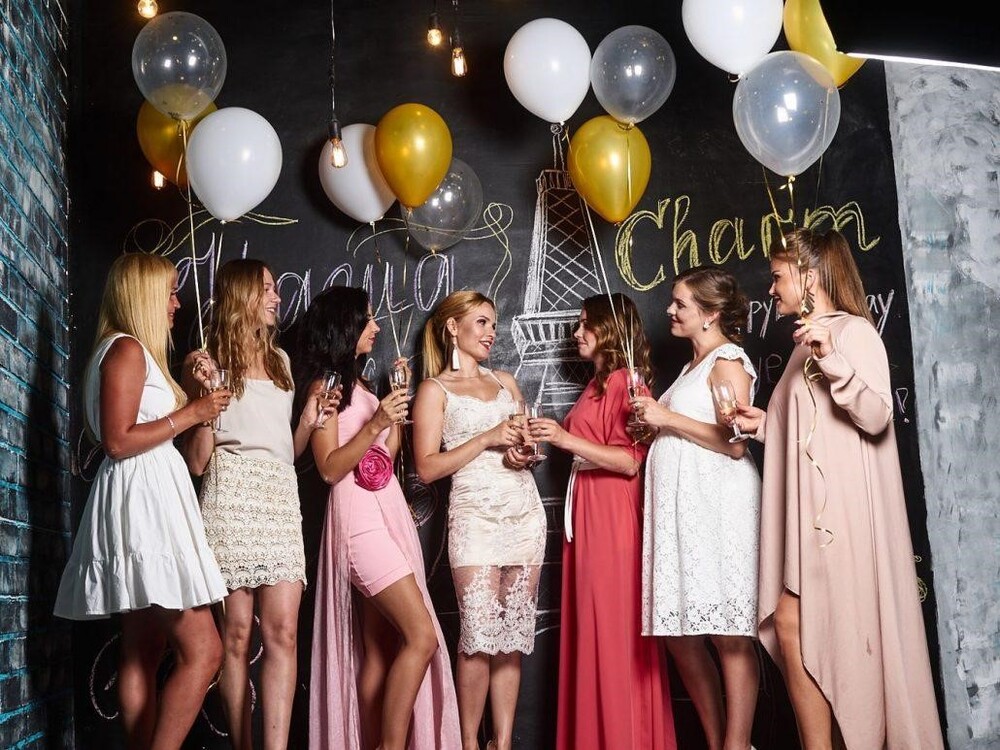 Decoration and floristry. Based on your wishes and the style of the event, we will arrange a location or several of them, if you plan to move, as well as transport, so that everyone around you knows that the bride and her friends are going.
Finding a photographer who captures the best moments of your party.
Show program. If you have ambitious plans, we will invite the host, DJ and artists.
Transfer. The question of how you get to your destinations also lies on us.
Nice little things: we will send cute invitations to your girlfriends, arrange balloons, identical T-shirts in the theme, and also – if you wish – a sky lantern that you will launch when you make a wish.
If this list does not indicate something that must be at your bachelorette party, tell us about it and we will do it for you.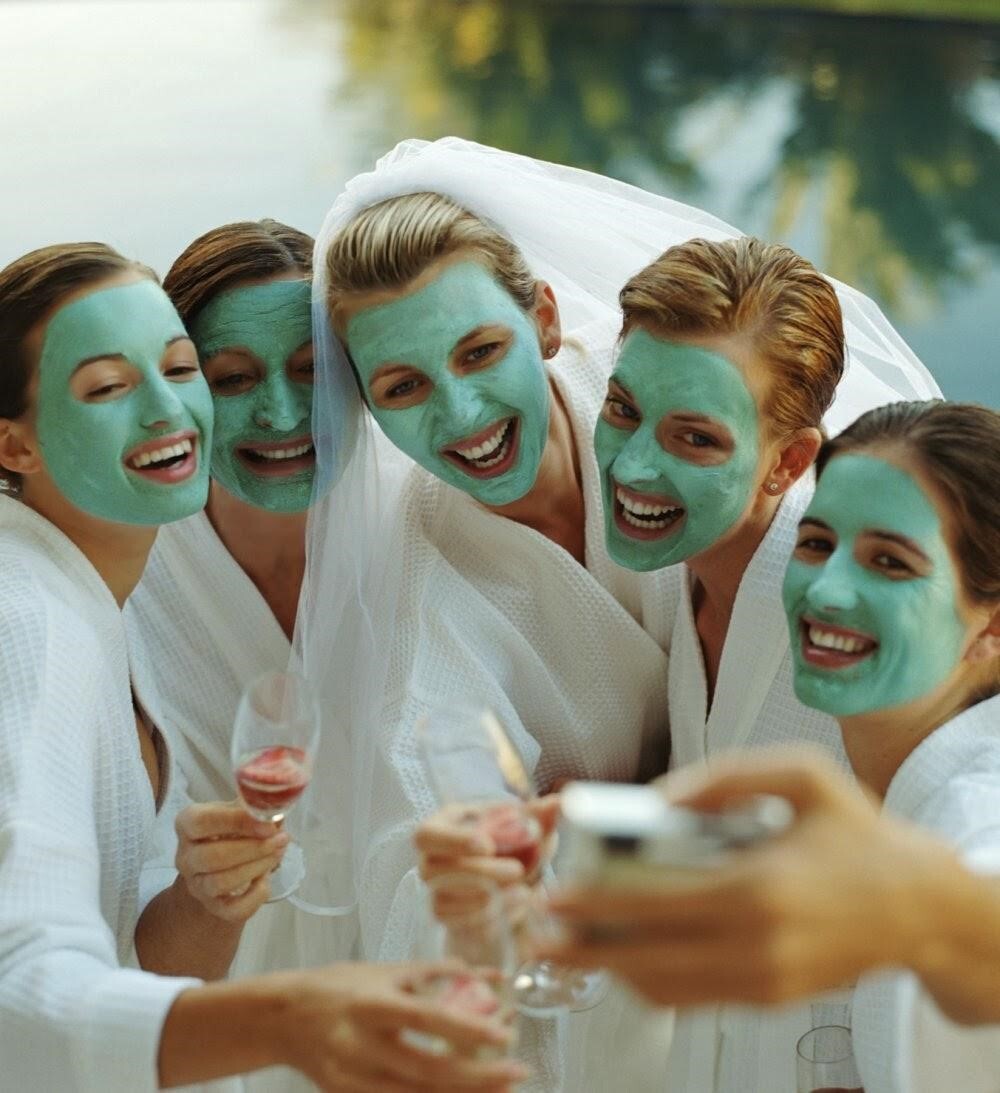 How a planning of hen party is held 
It is unlikely that in the bustle of pre-wedding chores, the bride wants to spend precious time thinking and preparing a bachelorette party. That's why we are wedding planners, who will make the turnkey party exactly you are waiting for.
We need at least a week to plan a really cool hen party, so do not delay contacting us. Another unspoken rule is not to make the "last day of independence" the day before the wedding. Because after a hectic event, you will probably find it difficult to flutter happily at your own wedding. The best time is a week before day X, so you will have time to recover.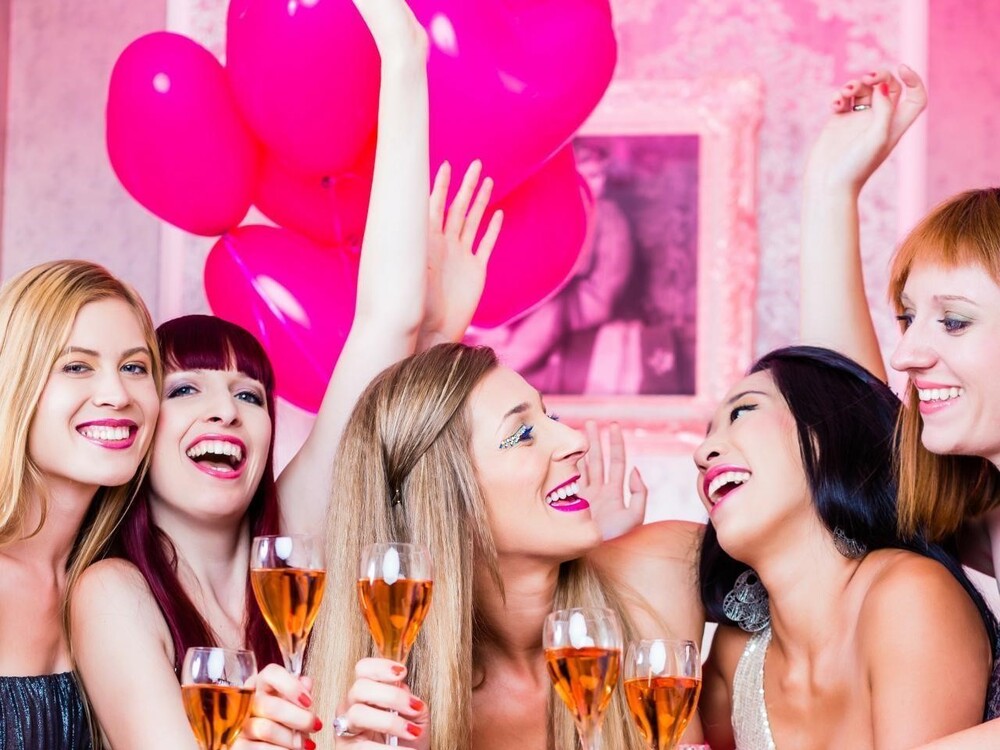 To plan your girl party, we need from you:
date;
number of girls;
the budget you are counting on;
wishes and expectations.
Чтобы организовать ваше девичье мероприятие, нам потребуются от вас:
дата;

количество участниц;

бюджет, на который вы рассчитываете;

пожелания и ожидания.
Taking into account all these factors, as well as, based on weather conditions, we will start planning the best bachelorette party. Once we have created a program and a step-by-step action plan, we will start buying and booking.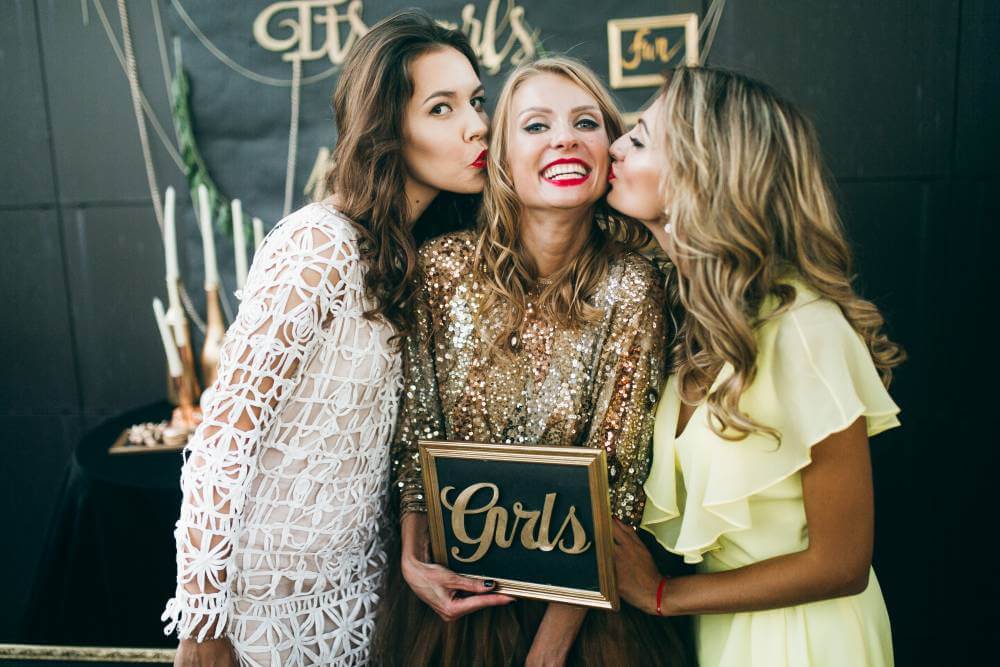 The cost of a bachelorette party in Kiev
If we talk about the cost, you need to understand that there is no single answer to it. The budget for any event can be modest or extended and is formed from various items of expenditure, which depend on your plans and capabilities.
The main expenses for planning a girls' party are renting a location, a banquet or a buffet table, transport, entertainment, specialist services. So, yacht rental costs from 1000 UAH. per hour depending on class and size. To save money, you can take a regular taxi and fruit and champagne with you. And if you celebrate on a grand scale, then you can rent a limousine for at least 2000 UAH / hour and plan a full-fledged buffet with a price of 600 UAH or more. per person.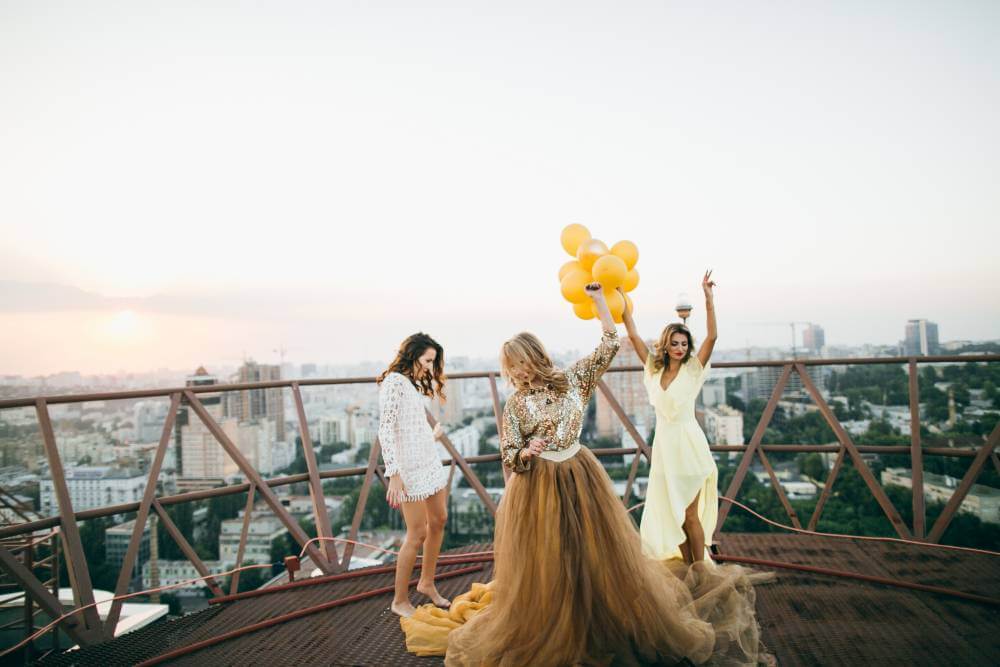 If you have a small girlish circle, spa treatments will be an excellent option for you: 3 hours of pleasure for three will cost at least 3900 UAH. After relaxing, you can have a modest dinner at the restaurant with a check from UAH 500. per person or go to a shopping and entertainment center, spending from 100 UAH. for one ticket to the cinema, from UAH 150 for an hour for a company in a bowling alley and then go shopping.
In addition to the standard expenses for planning a party, themed details are added to the cost of a bachelorette party, for example, T-shirts with the same prints that need to be made, veils or crowns and other elements of your outfits. In any case, we will work honestly within the budget set by you.