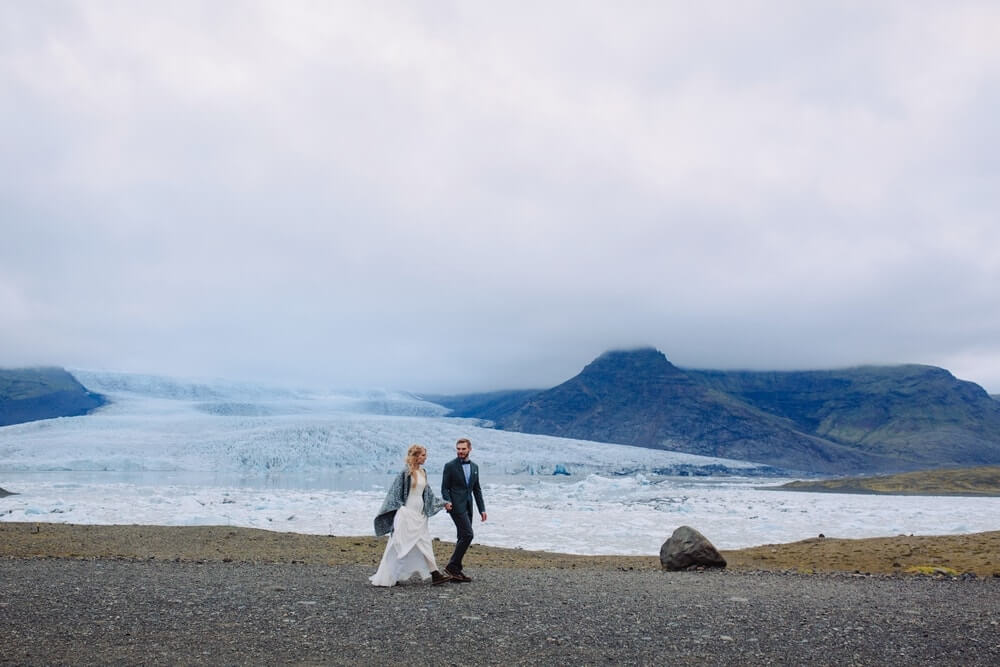 A wedding ceremony in another country is always exciting.. Especially when it comes to a picturesque country full of breathtaking views. Saying "yes" to each other against the backdrop of a raging ocean, stunning cliffs, an unbearable blue lake and other miracles created by nature or man is inspiring for any couple. For these reasons, getting married in Iceland is the dream of many lovers.
We say this for a reason, because our wedding agency was the planner of the celebration in the land of ice for Igor and Marina. Let's talk about it in more detail.
Wedding in Iceland: the charming story of Igor and Marina
Igor and Marina wanted their wedding to look like a freeze frame from some fantastic movie about love. What could be a better solution for them than a country that has become a platform for the sensational "Game of Thrones"? We are talking about Iceland, which has played the role of the North in the popular series, and is known for its amazing nature.
Igor and Marina abandoned the classic holiday in favor of sincerity. At their wedding, a relaxed and calm atmosphere reigned.
The groom chose a green suit that perfectly matched the colors of the island, and complemented it with a blue shirt and a dark bow tie. The bride wore a discreet dress and a relaxed hairstyle, complemented by a warm green cardigan and comfortable sneakers – essential attributes in a country located next to the Arctic Circle.
First, the couple in love exchanged vows in a modest ceremony at the city hall. After – went to a photo shoot on the shores of the Atlantic Ocean. Wind and cold weather are the main attributes of the harsh climate of Iceland. They have become an atmospheric backdrop for the love-story of our couple.
A wedding in Iceland has become an unforgettable event in the life of a young couple, which they will talk about with delight many years later.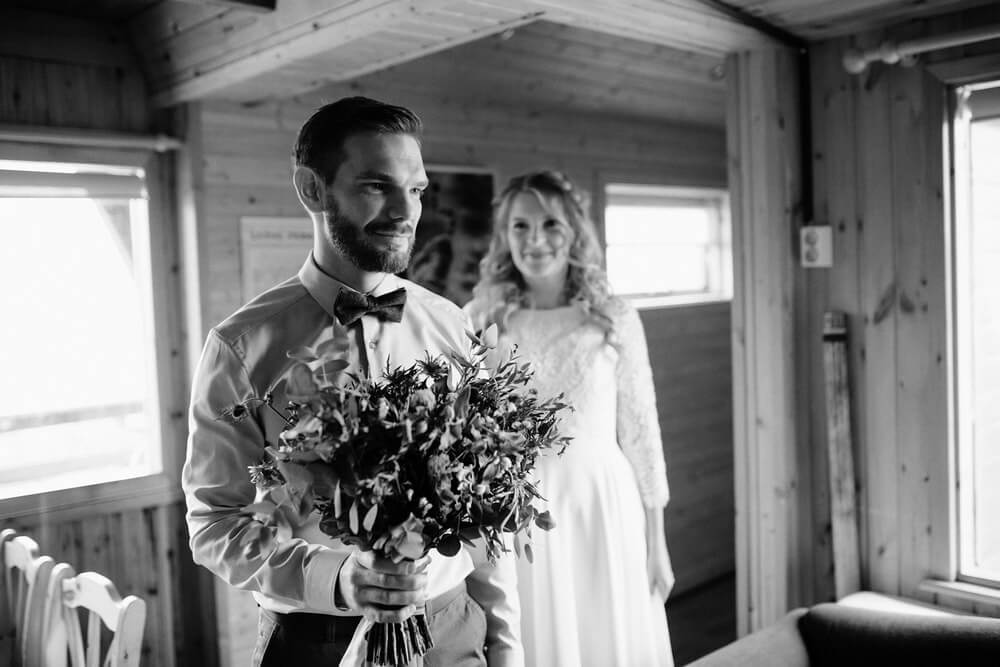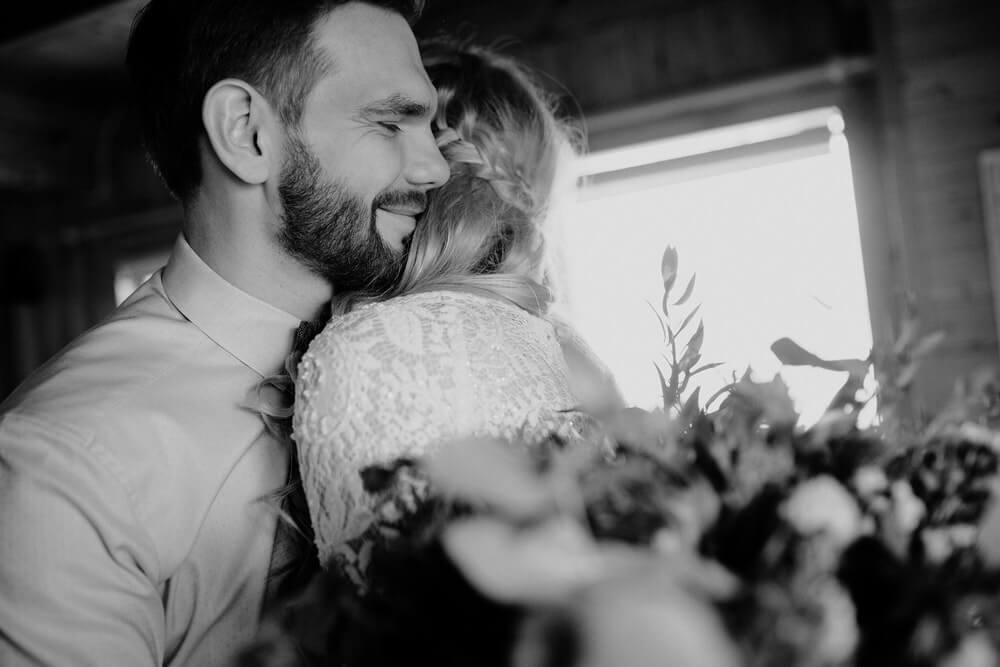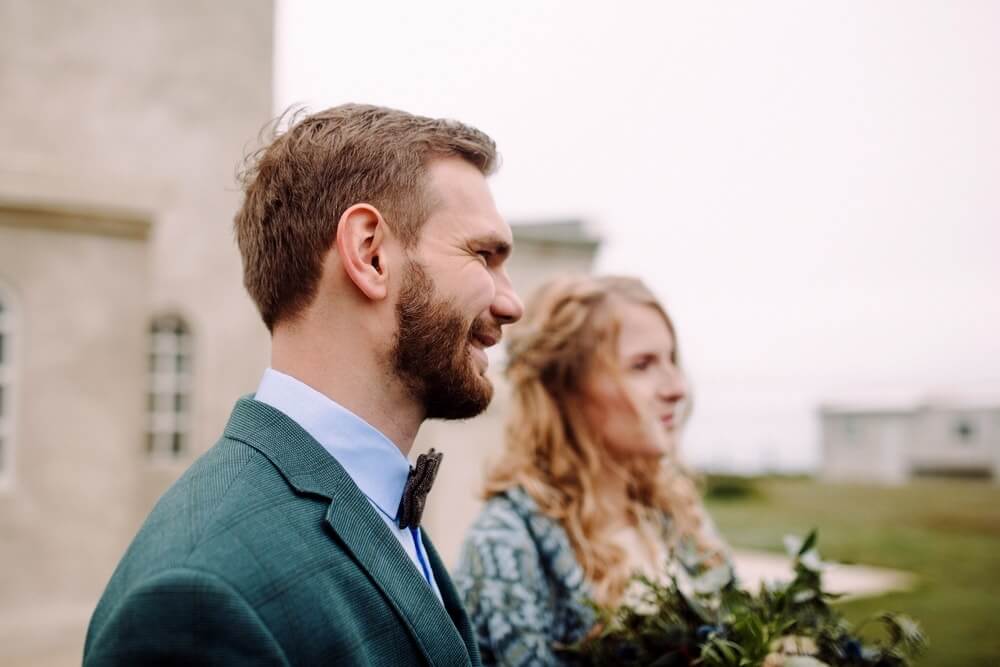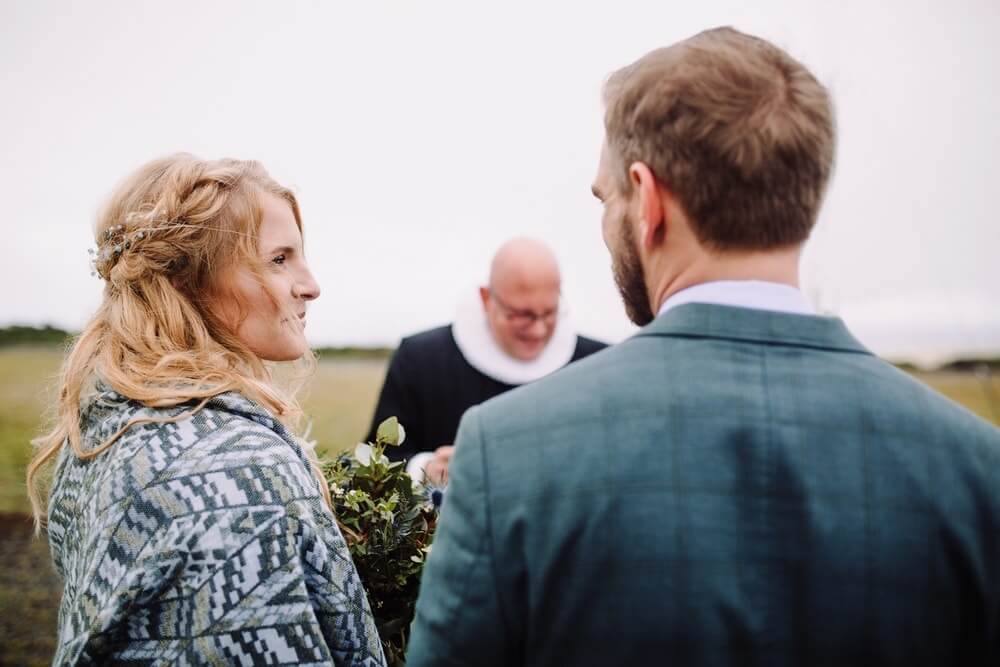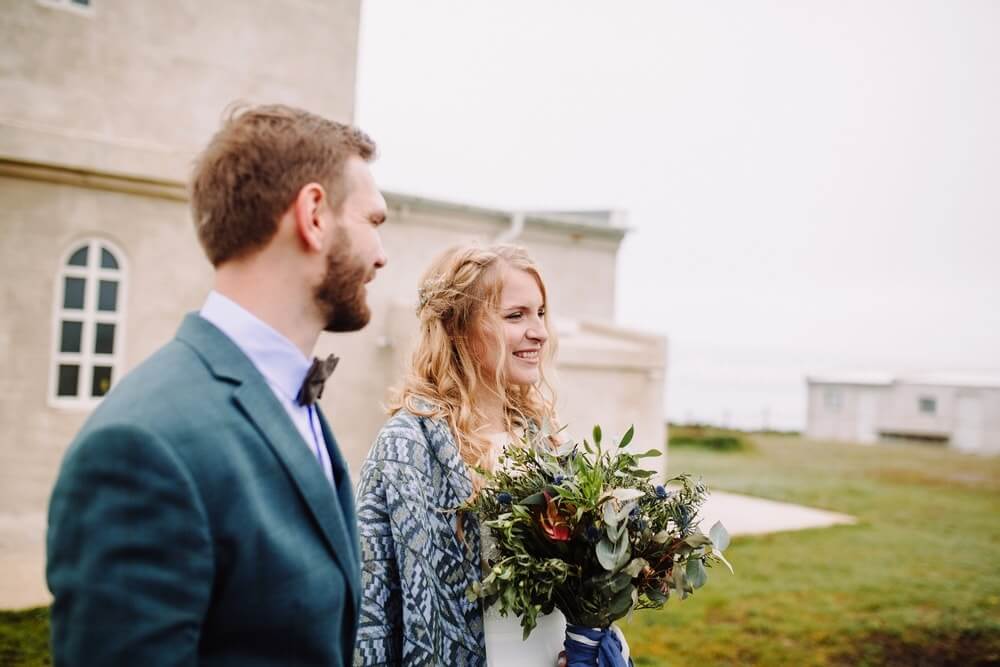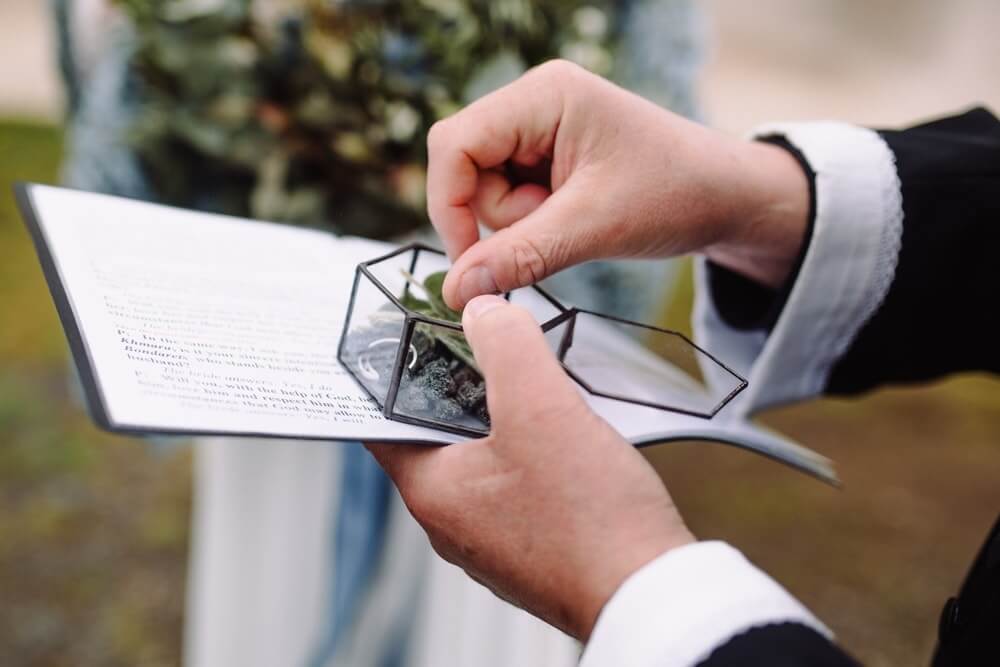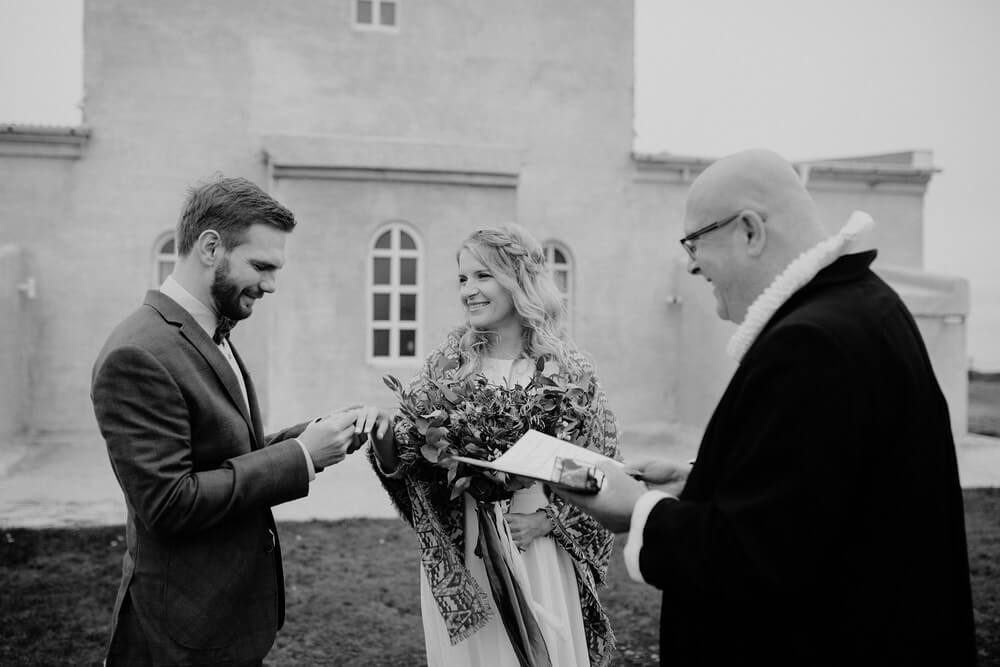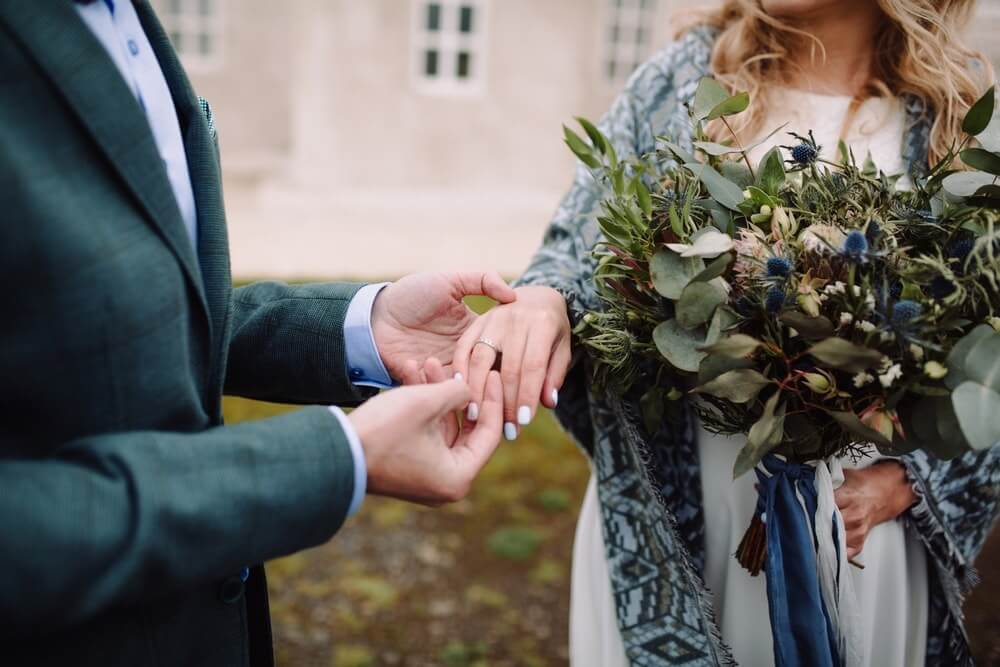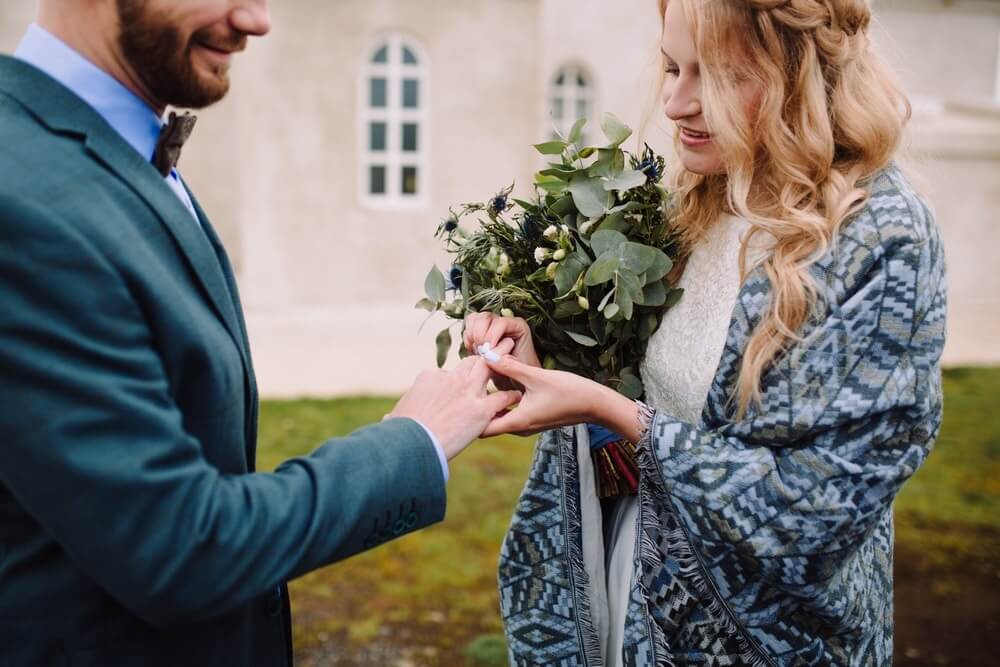 MAKE AN APPOINTMENT FOR A MEETING WITH OUR WEDDING PLANNER
THANK YOU!
OUR WEDDING PLANNER WILL CONTACT YOU SOON!
MAIN PAGE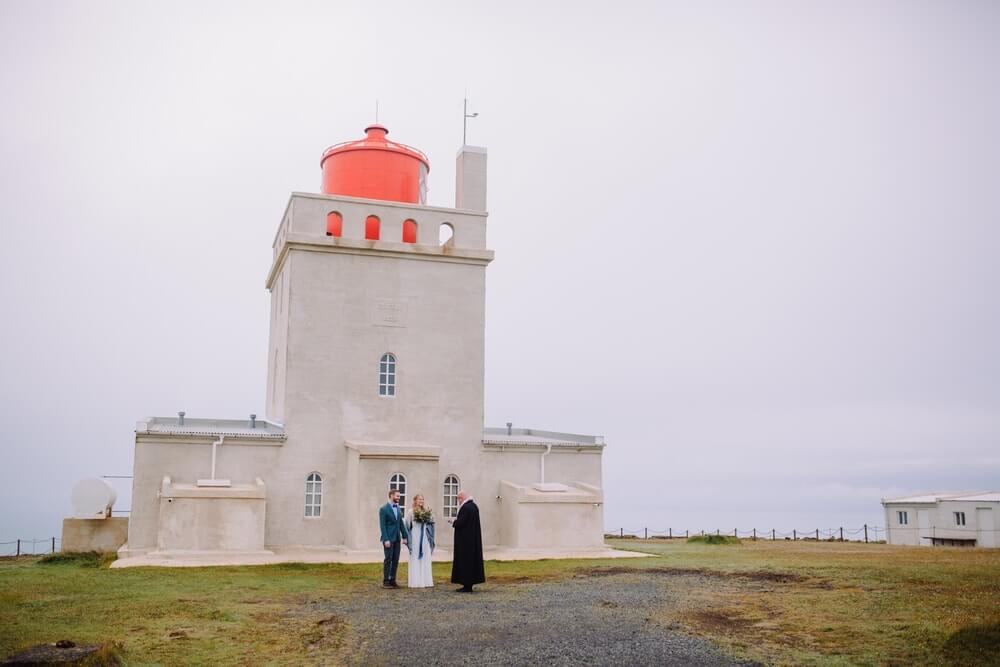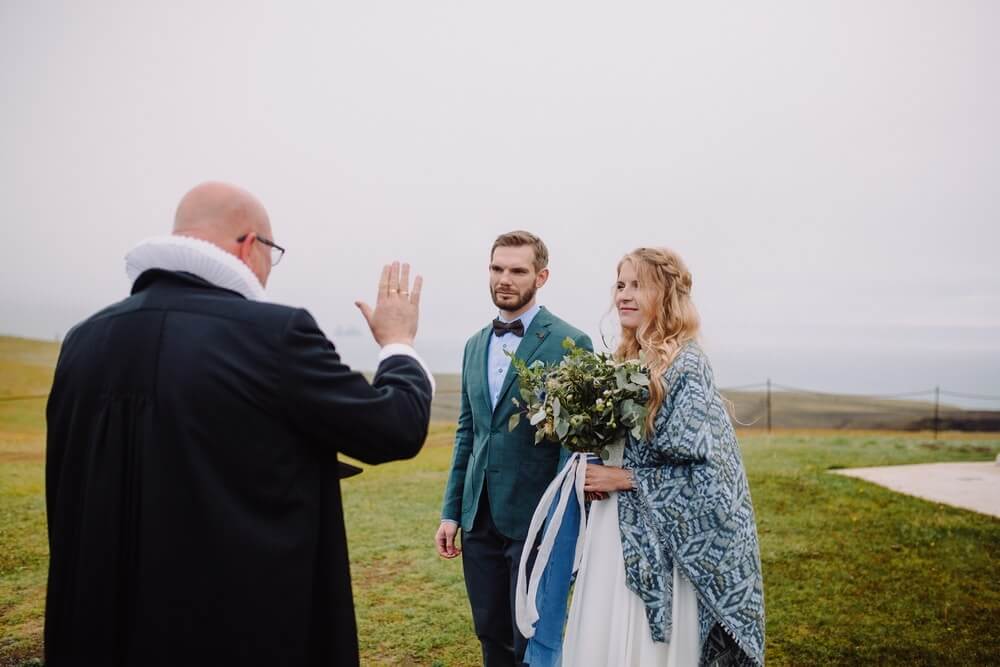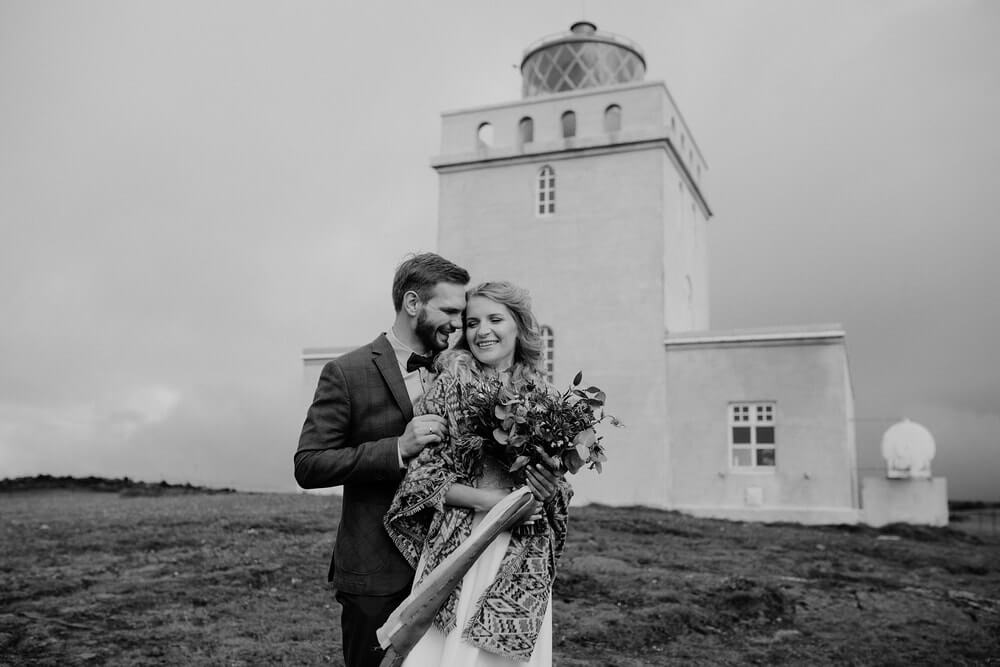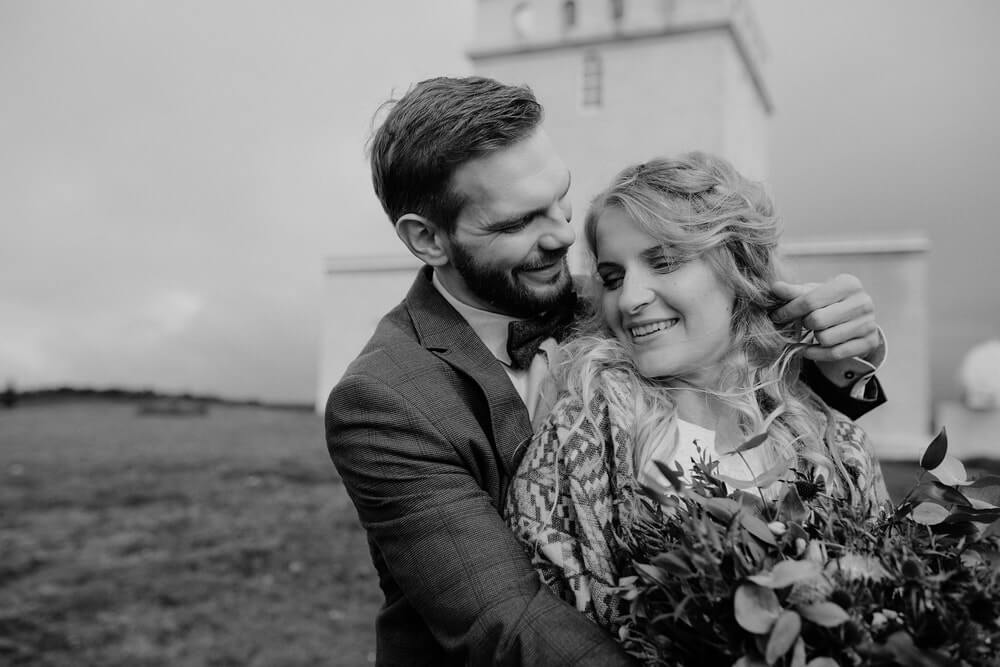 6 Benefits of Getting Married in Iceland
Iceland is a cold country where there is no summer in the form we are used to. And this, perhaps, is its main drawback, which is fully paid off by the charms that it will bestow on daredevils who decide to create a new family here.
So, here are 6 advantages of a wedding in Iceland:
Possibility of official marriage for foreigners. You can do this both in one of the registry offices, which look very modern here, and against the backdrop of nature.

The presence of cozy churches in picturesque villages where you can get married.

The nature here, as we have already said, is amazing. The ocean, waterfalls, lakes, plains, volcanoes, geysers, glaciers and fjords are ready to blow your mind.

Affordable flight, the price of which is lower compared to tropical countries.

Originality of the concept. This is not a banal country where you can plan a truly unique celebration.

At popular locations locals and tourists will not interfere with you taking beautiful photos: it is customary to greet lovers with applause, congratulate and let them pass.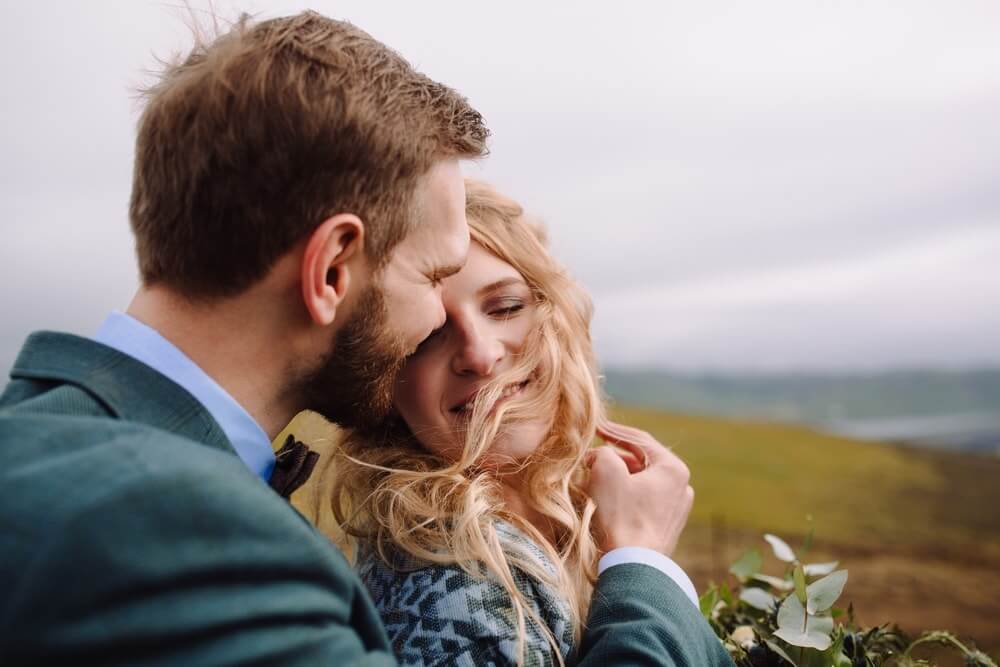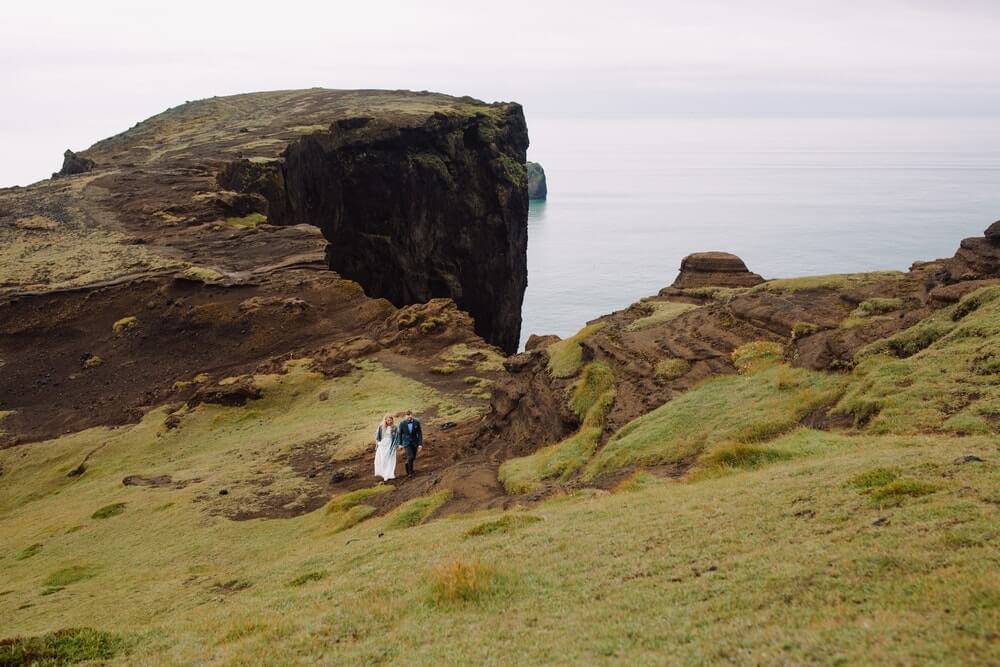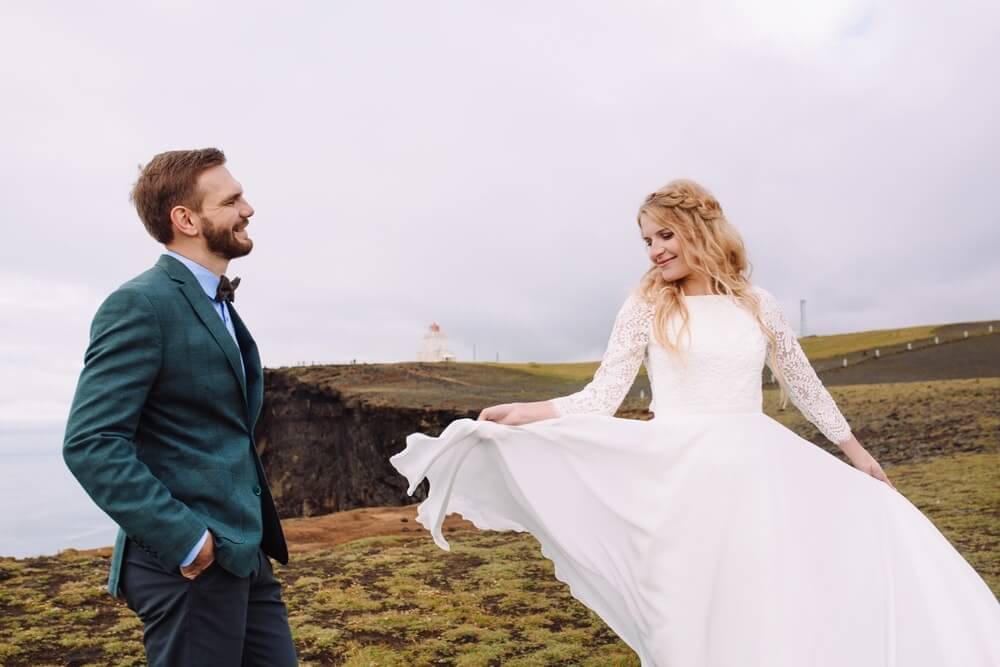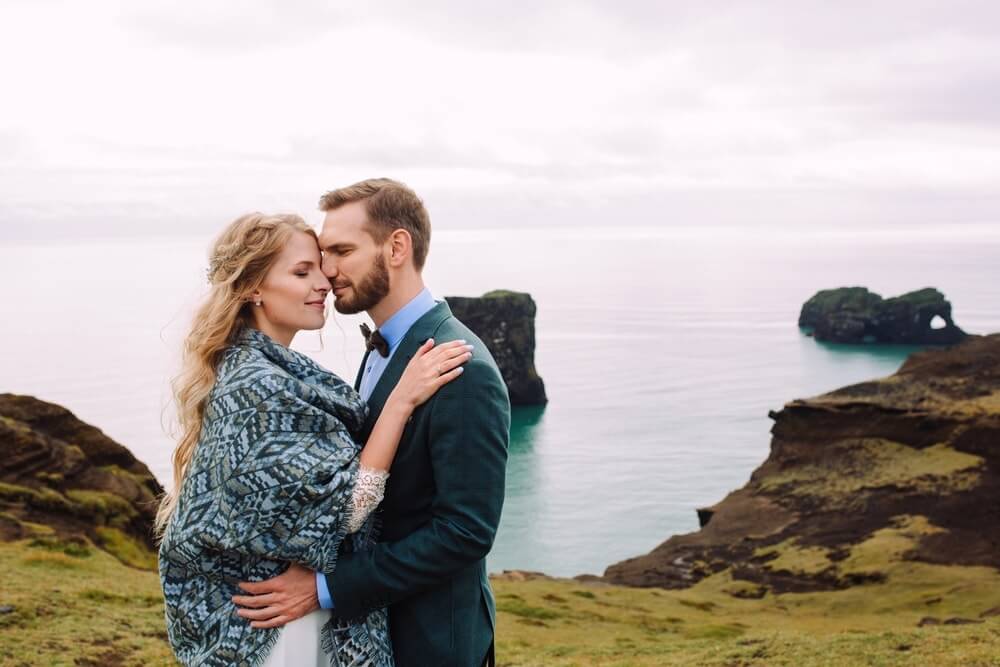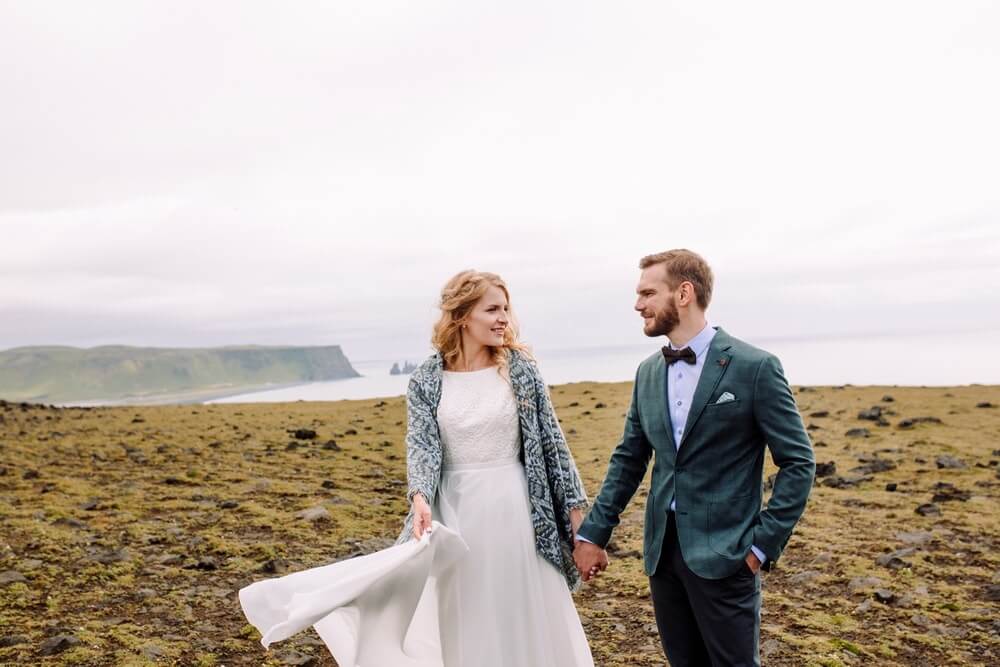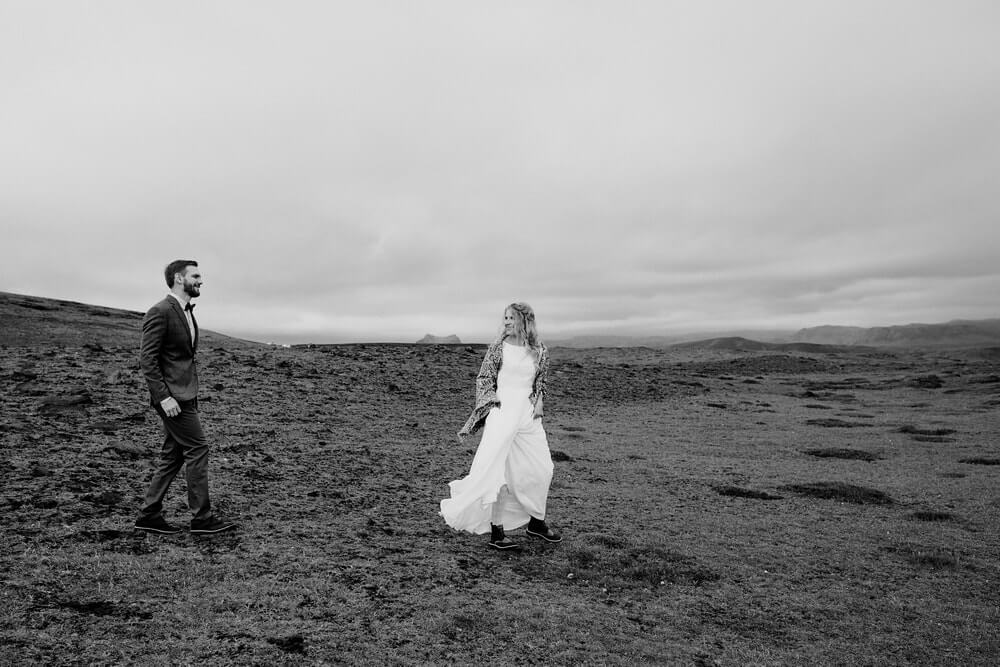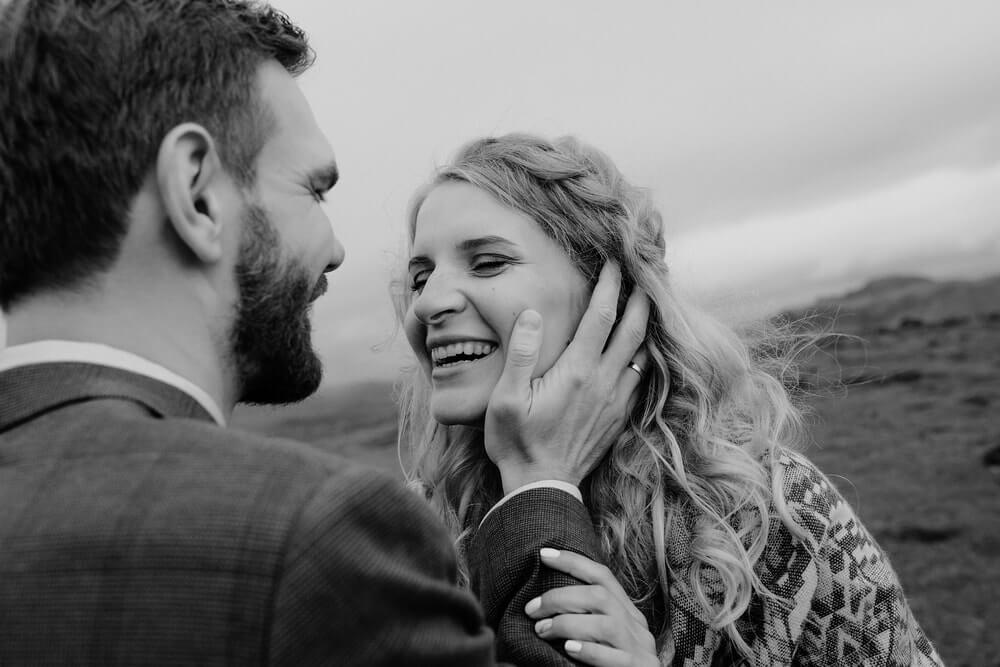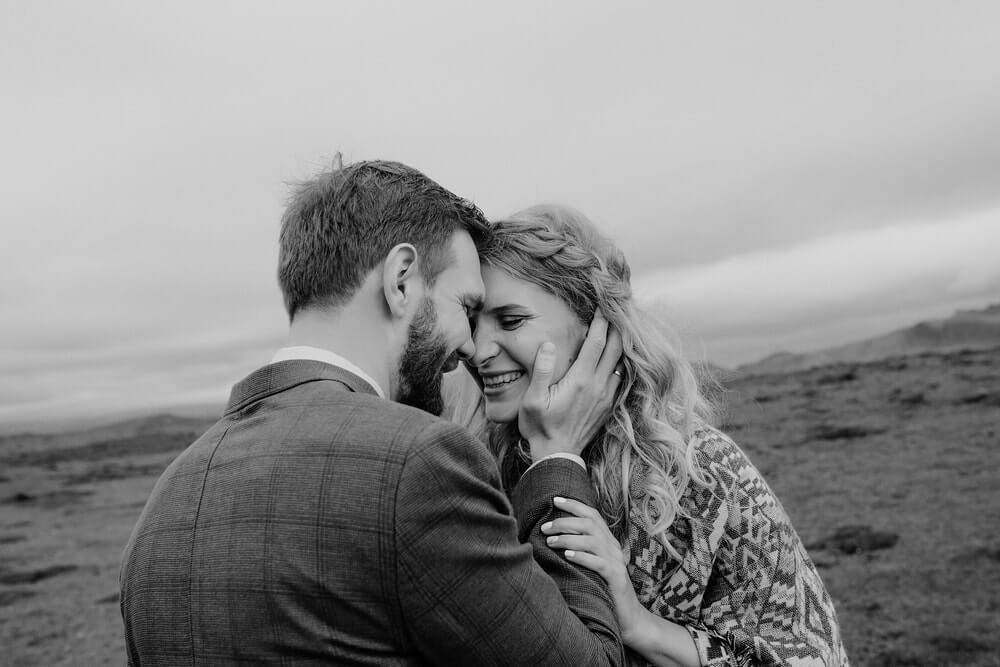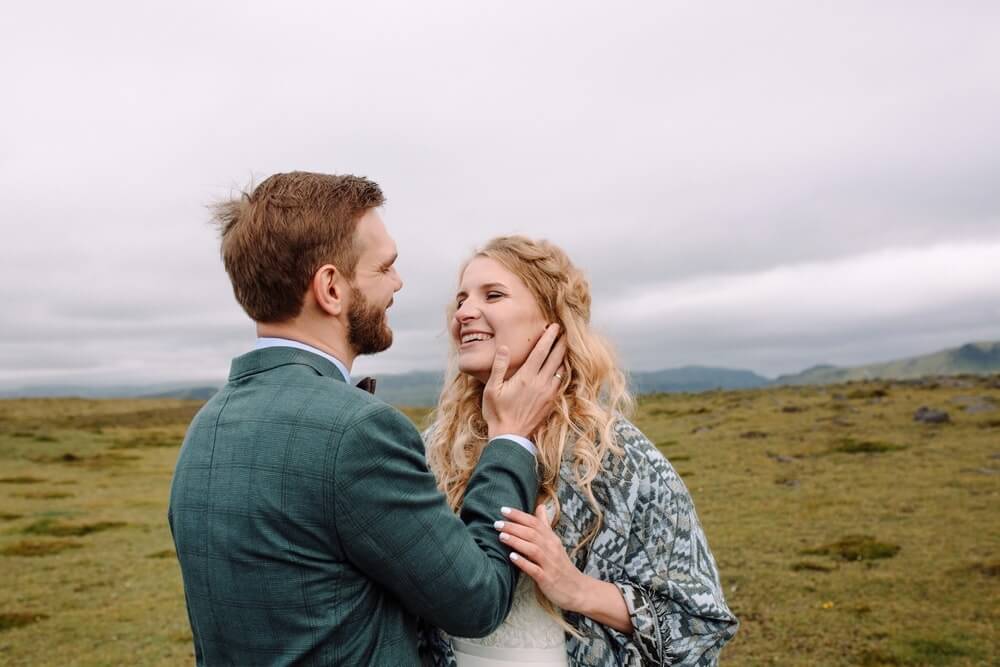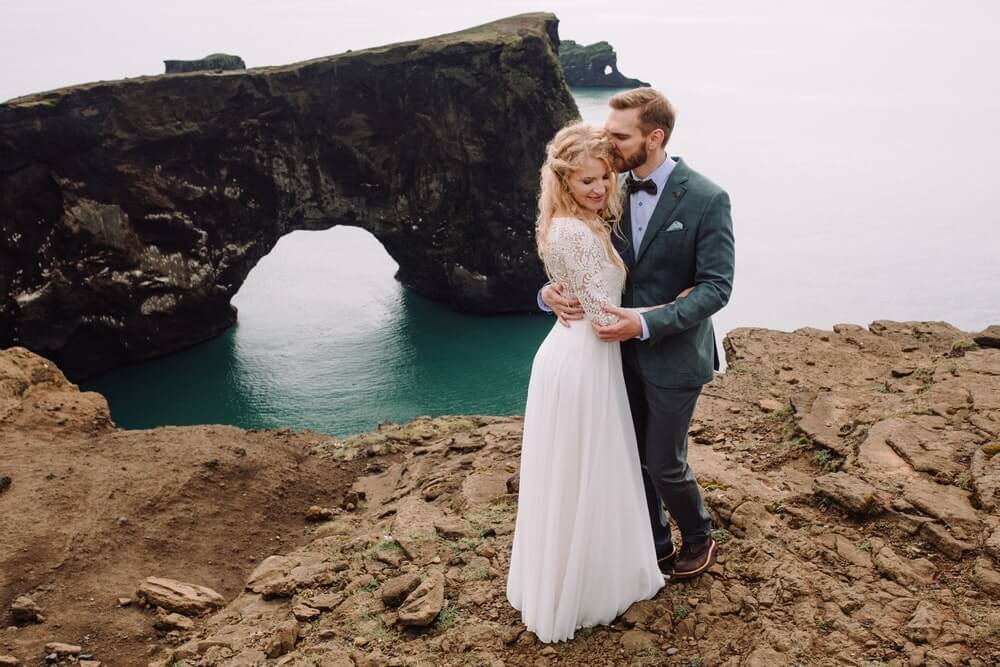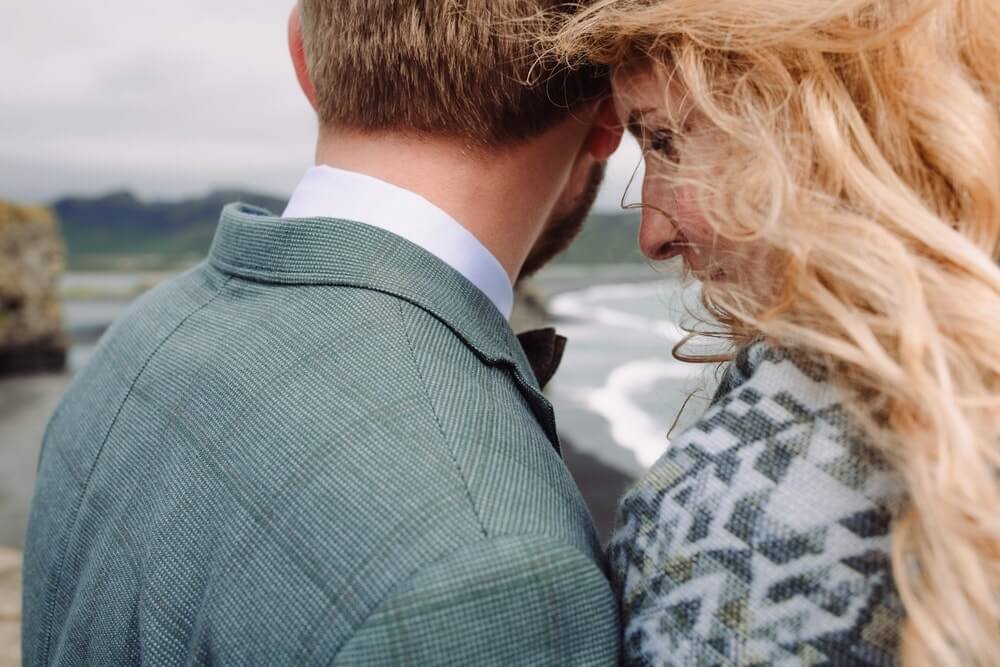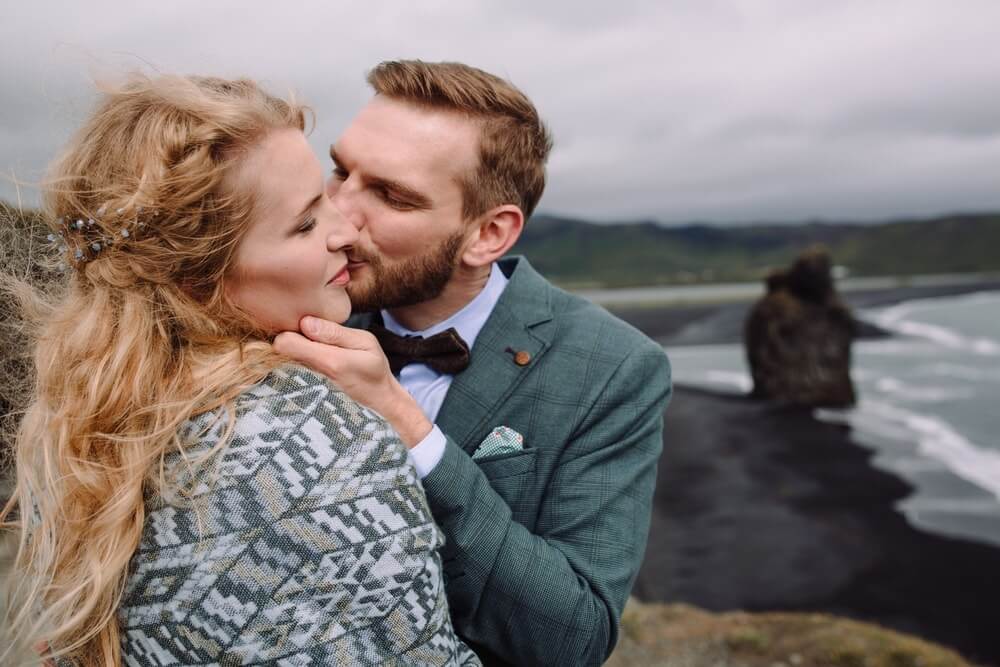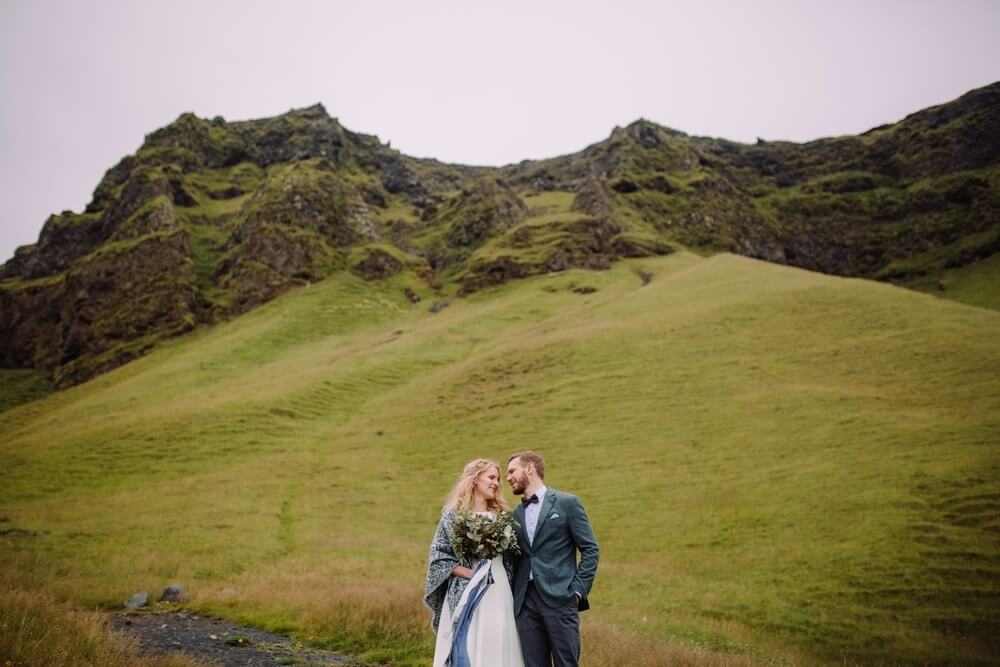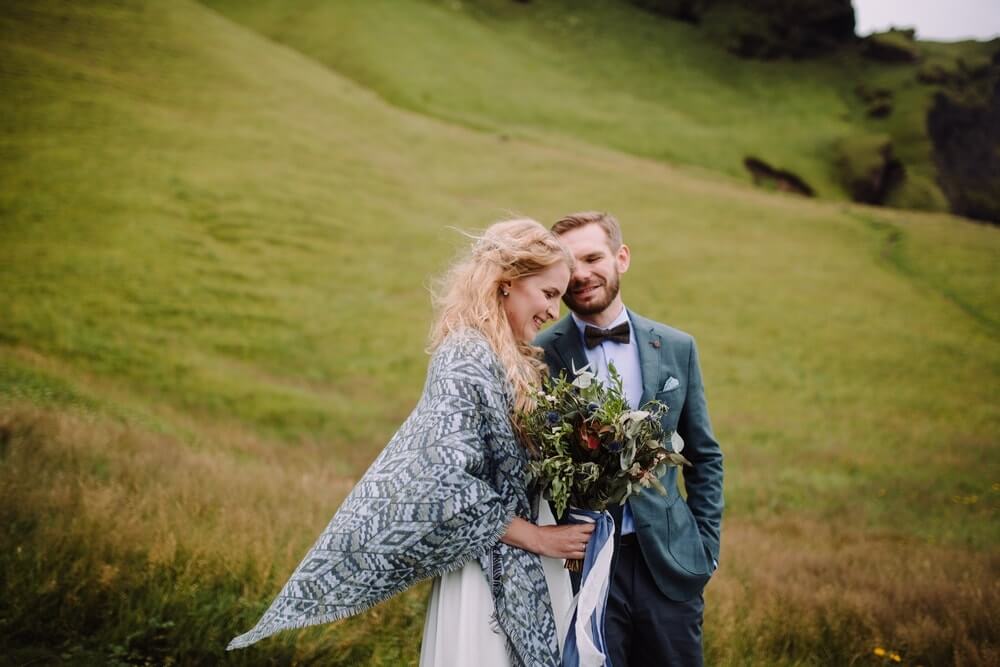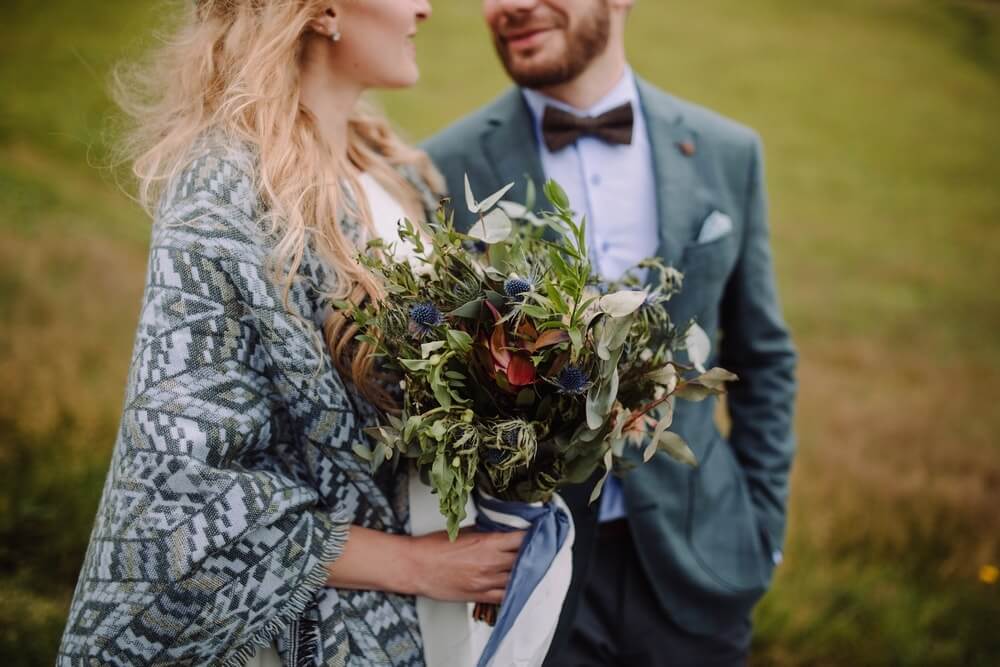 Wedding in Iceland: top 7 locations
If you want to escape from the daily hustle and bustle to the ends of the earth, we offer you the top 7 incredible locations for a wedding in Iceland:
The black beach of Reynisfjara, which back in 1991 was awarded the status of one of the most beautiful non-tropical beaches on the planet. Bizarre cliffs on the coast played the role of petrified trolls in the Game of Thrones.

The Hengifoss waterfall is one of the highest in the country. The gorge in which it is located is painted in an amazing striped coloring of red clay and dark basalt rocks.

Glacial lake Jokulsarlon is a wonderful location formed by global warming.

Thingvellir National Park is a UNESCO World Heritage Site where the Vikings created the world's first parliament. In addition to historical value, this place has a magical atmosphere that attracts millions of tourists like a magnet.

Skogafoss waterfall was shrouded in legends about the Vikings.

Kirkjufell or "Iceland in miniature" is one of the highest mountain peaks. It is always stunningly beautiful here, but the night sky, illuminated by the aurora borealis, is simply unforgettable.

The village of Dalvik is a fishing village in the Eyjafjordur fjord area. It is quiet and sincere here, and the majestic mountains around create a feeling as if you were in a fairy tale.
We've made our personal top, but Iceland is full of other exciting attractions as well.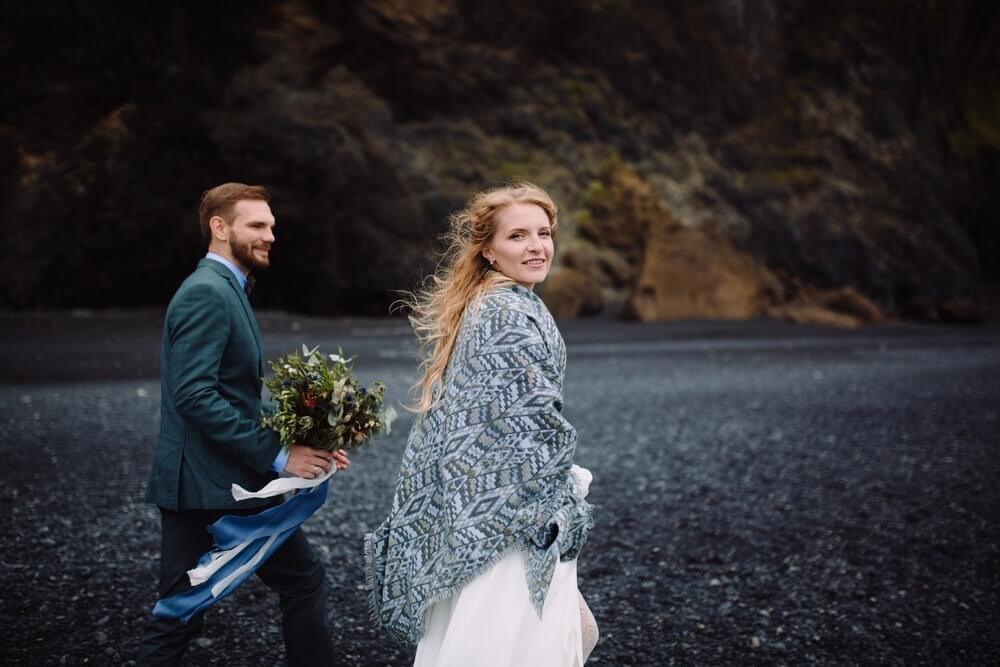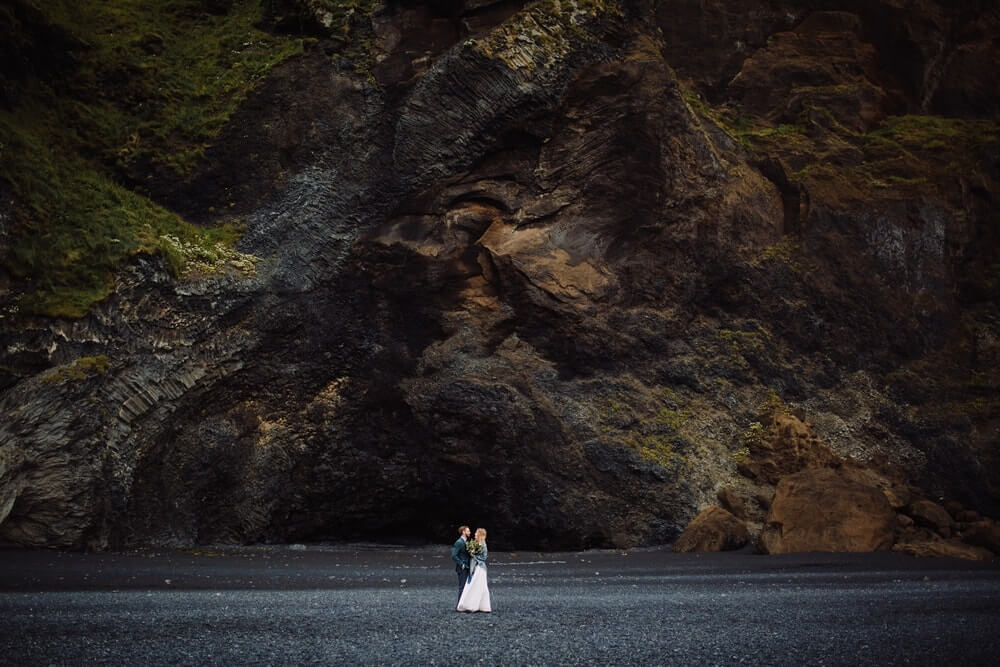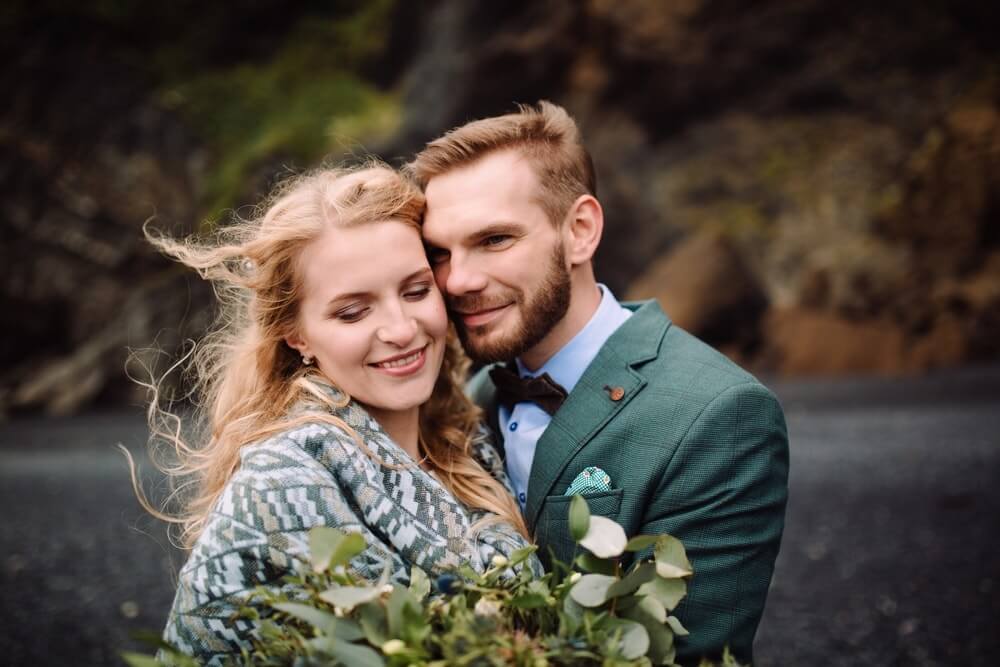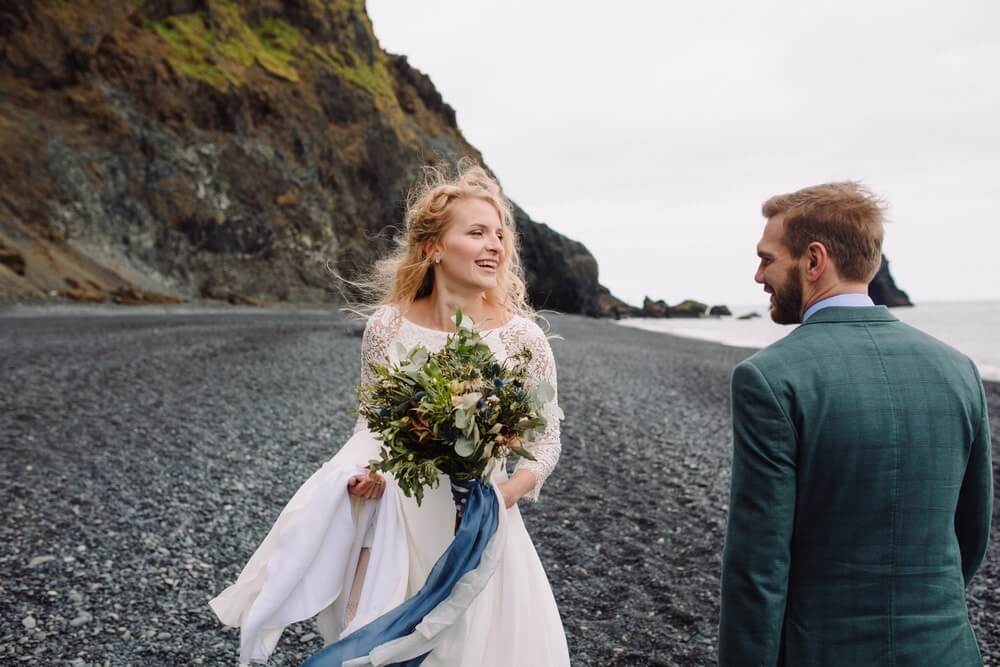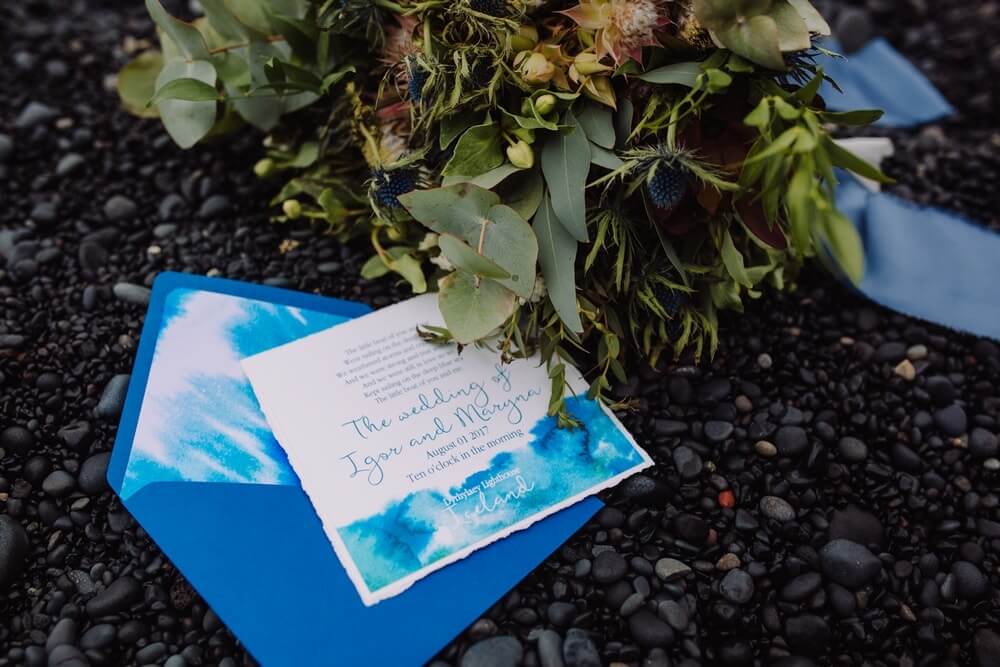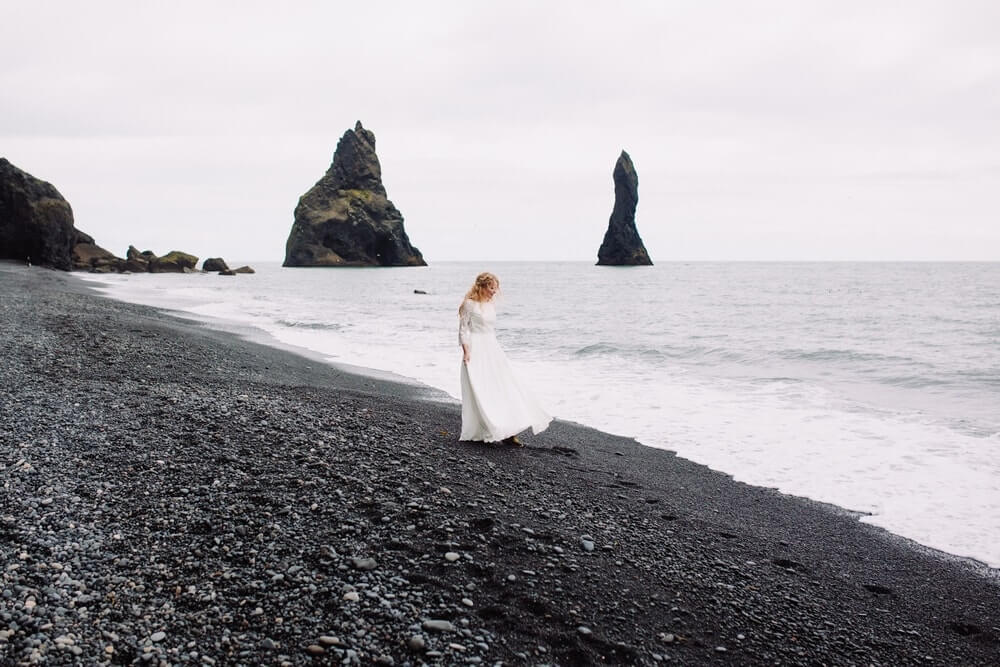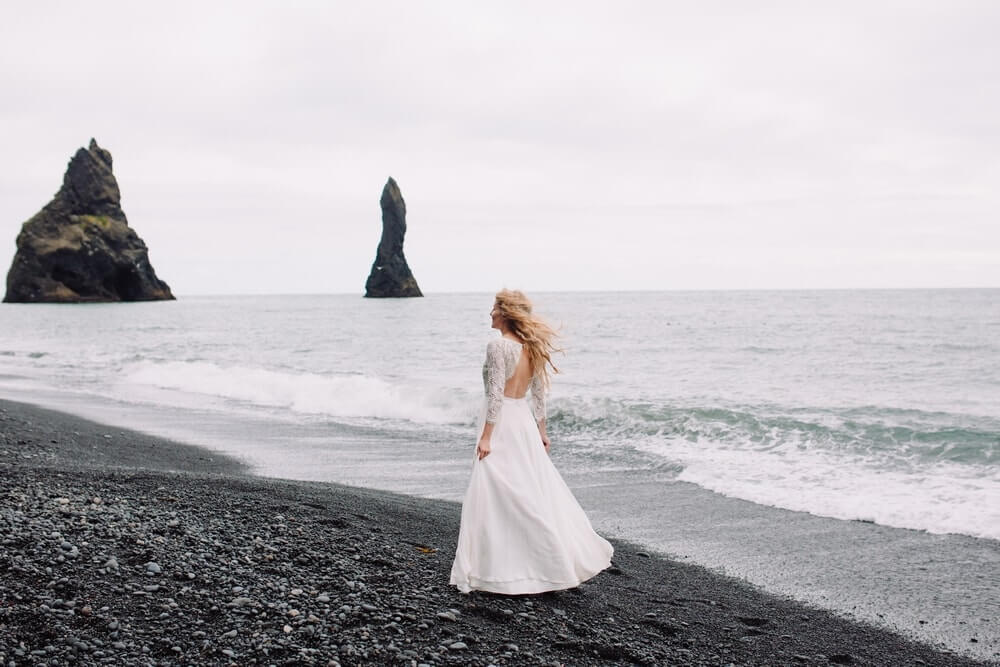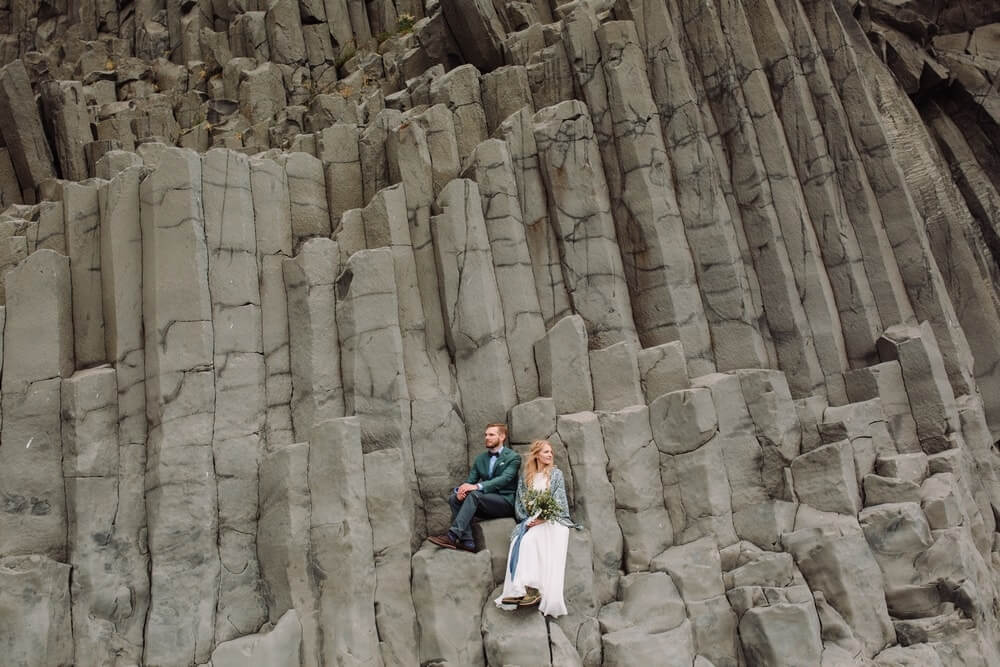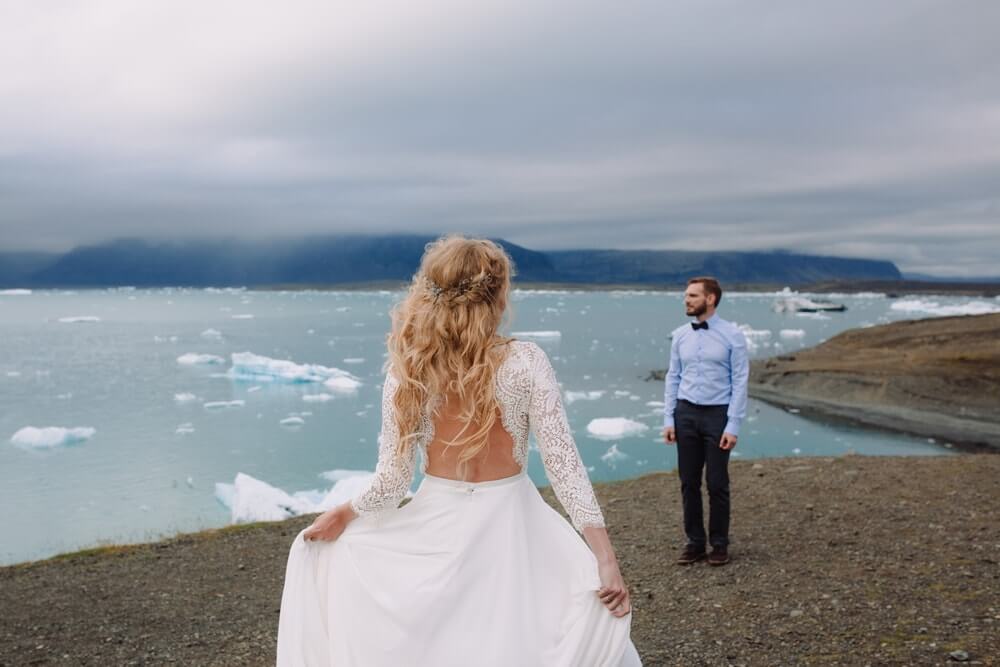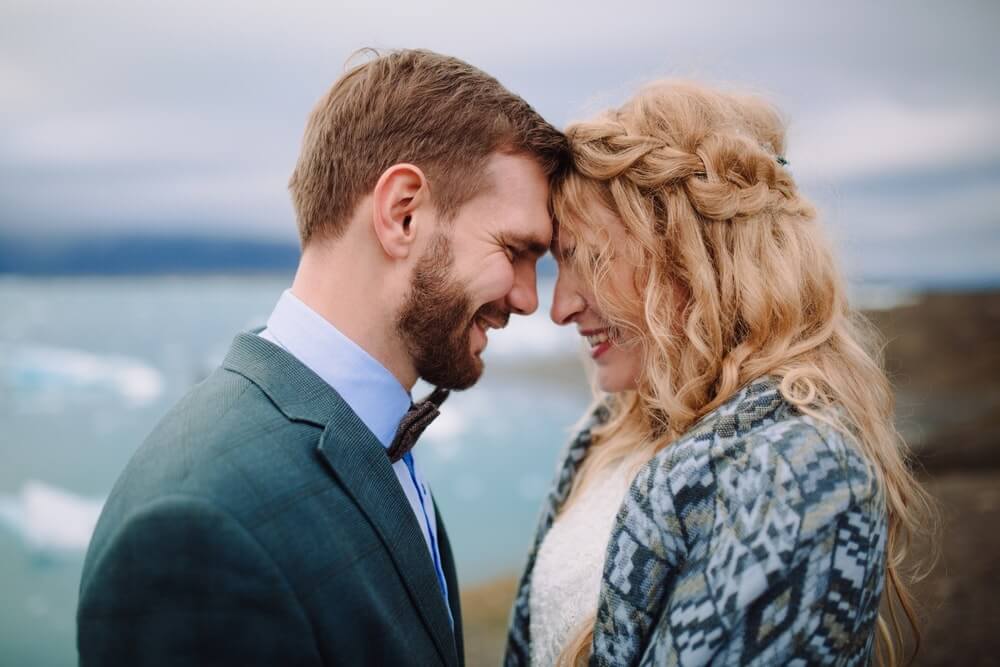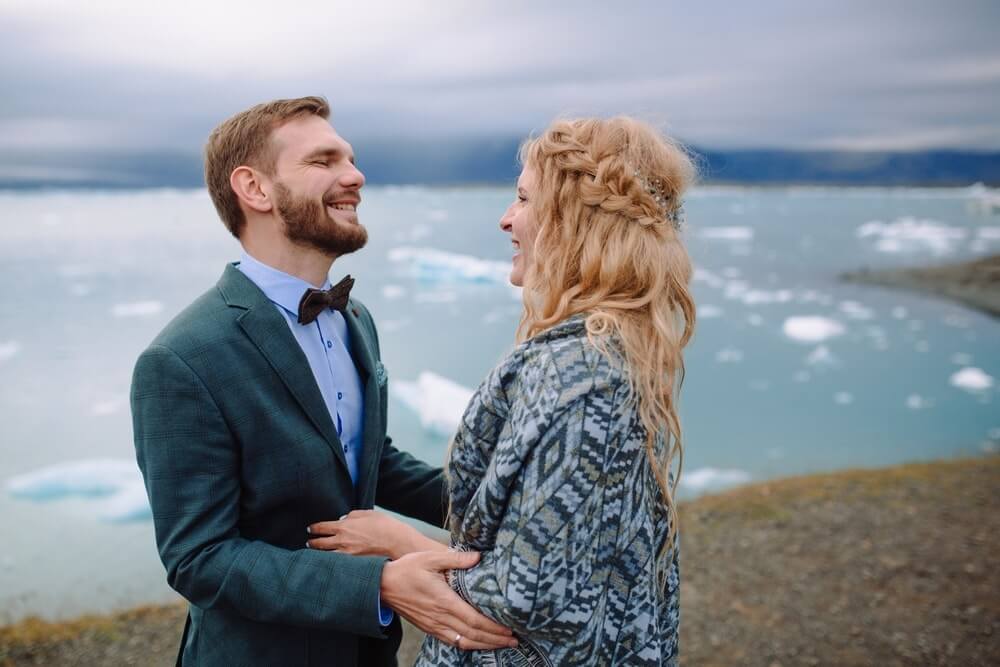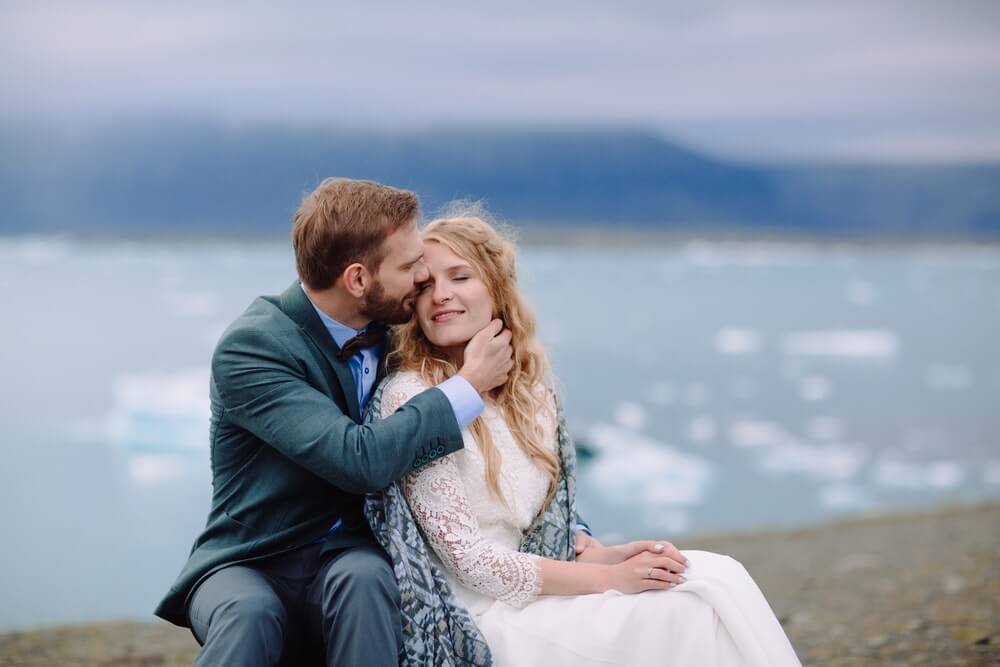 How to plan a wedding abroad
When deciding whether to hold a wedding abroad, it is important to take into account the planning nuances. First of all, you need to decide whether you want to officially sign in another country or decide all the formalities at home, just going on a trip for impressions and photos.
If you choose the first option, you will have to prepare an impressive package of documents in accordance with the requirements of the country you are going to. We note right away that in some countries the official ceremony for foreign citizens is not available.
You also have to decide if there will be guests at your foreign wedding. Depending on this and the number of guests, you will need to consider the transfer and accommodation of your loved ones. Obviously, this significantly affects the budget of the wedding.
The same planning issues apply to a wedding abroad: finding a venue for the ceremony and a location for a banquet, transport, host, photographer, as well as developing a concept and scenario, decorating, a wedding cake and much more.
The wedding planner will help you complete the necessary documents, find the best specialists and resolve all issues related to the preparation for the celebration and the flight. If it's necessary, we will check on the spot so that everything goes according to plan on Day X.