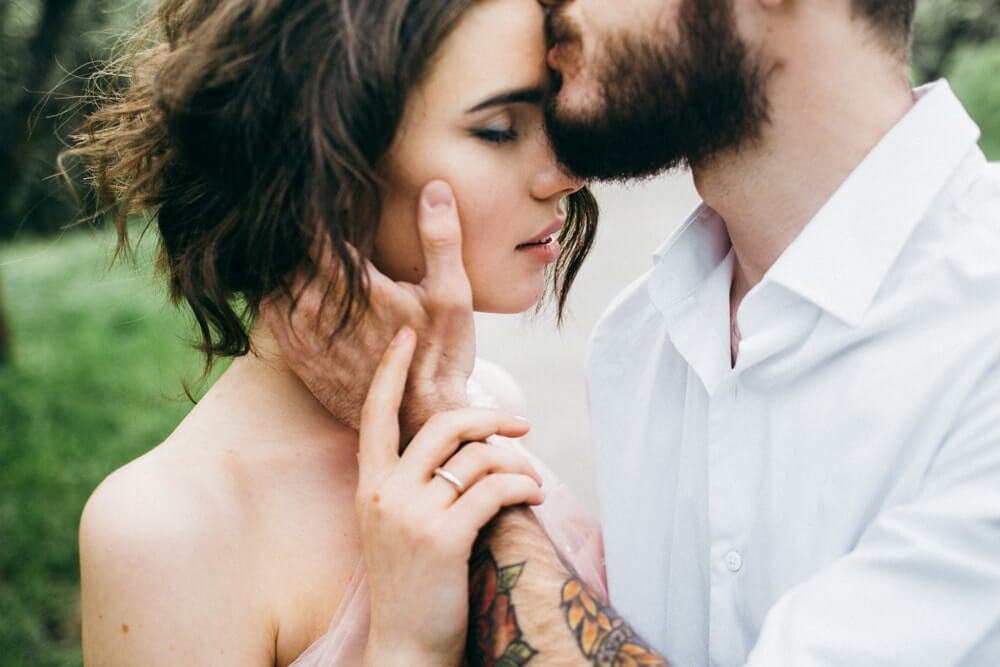 In the modern world, when events change too quickly, sometimes you just want to stop in order to remember some moment forever. A photo session is perhaps the best way to capture the moment, especially on a busy wedding day that is so full of impressions. An experienced photographer will help you relax while taking photos and will be able to take photos in which you look natural, just like you are in the moment. Finding such a photographer and preparing a wedding photo session is an important and responsible part of planning a wedding. A photoshoot in the forest organized by us for the passionate Denis and Vladislava is a vivid example of this.
Forest photo session of lovers
Each couple sees the format of a wedding celebration in their own way: for someone it is a noisy celebration with a large number of guests, while for others it is a great opportunity to be just the two of you. Denis and Vladislav are among the latter. They came to us to make their little wedding day unforgettable. The lovers just wanted to get married, have a beautiful photo shoot in the forest and have dinner alone. Our main task was to find a place that would complement this sensual couple with its atmosphere.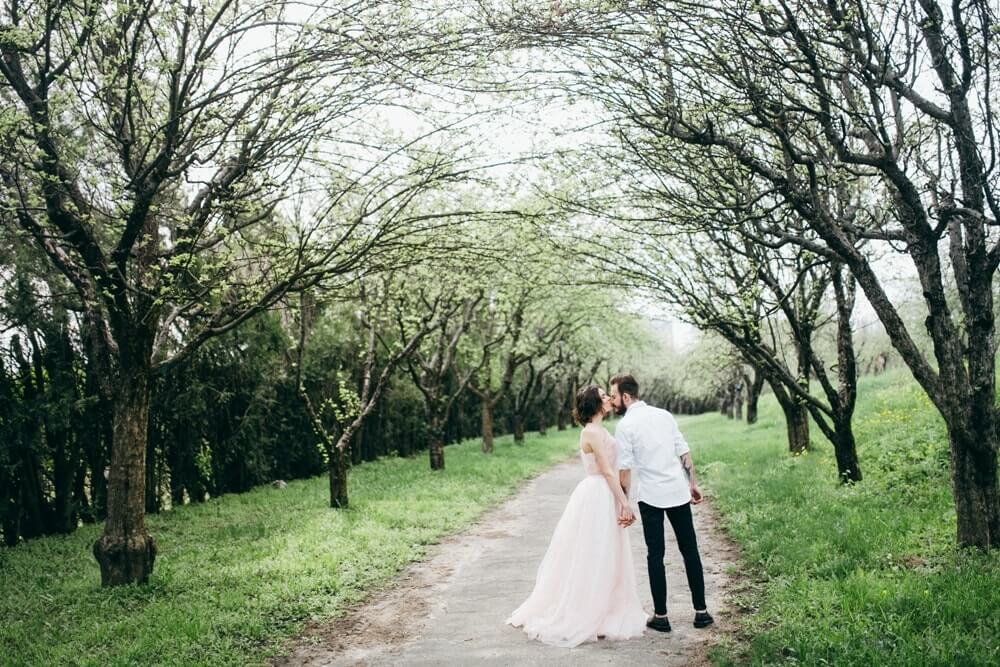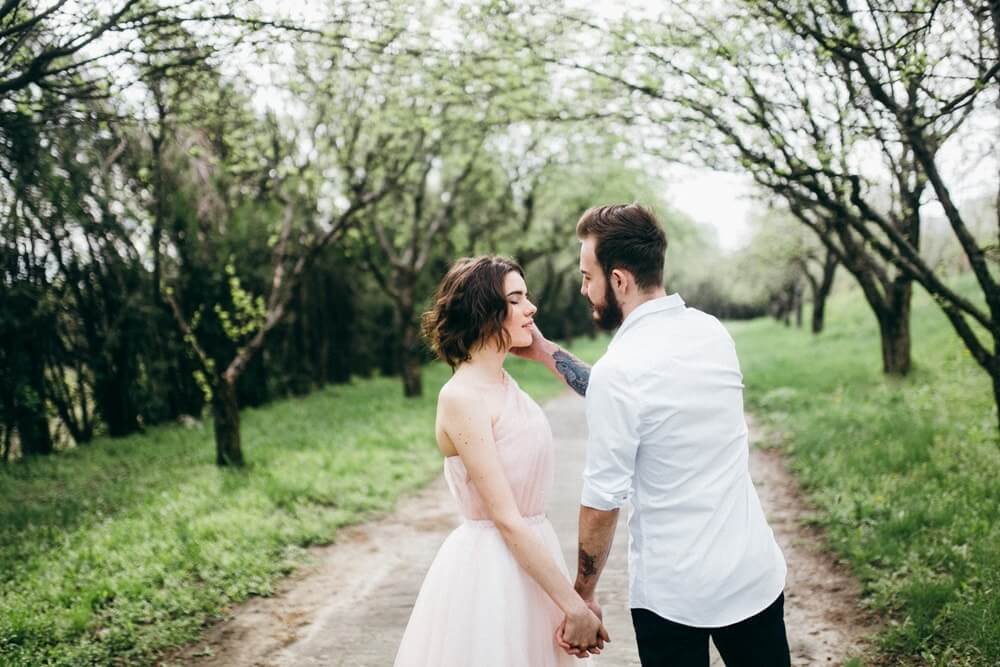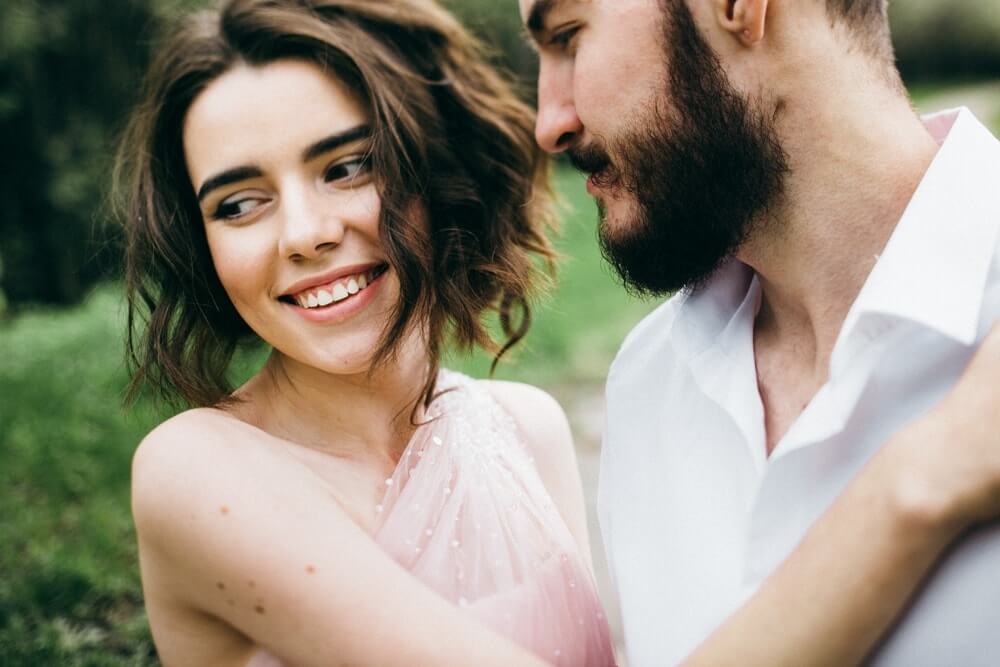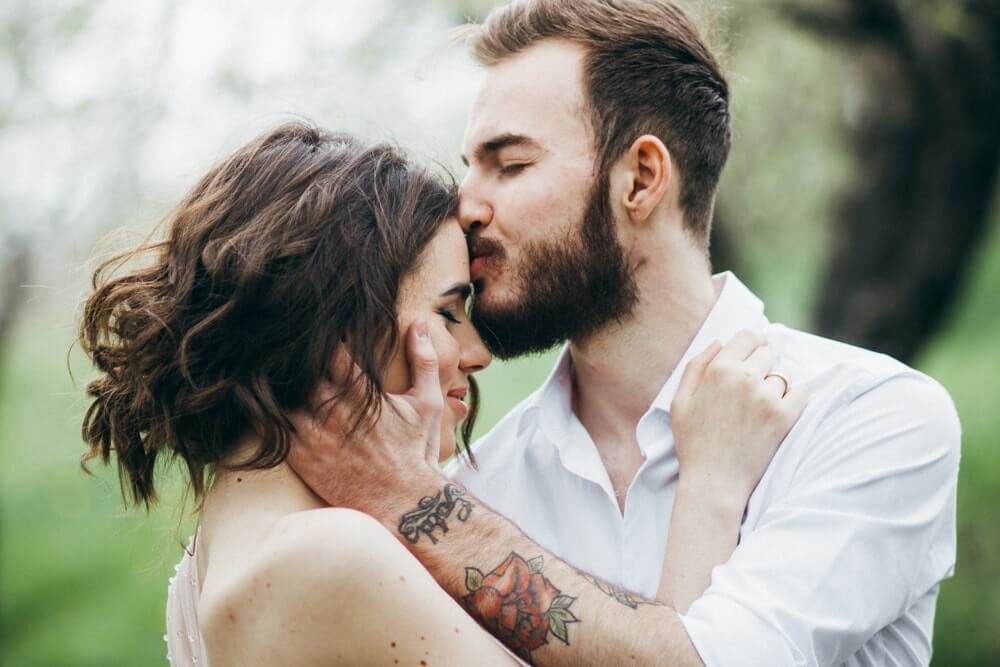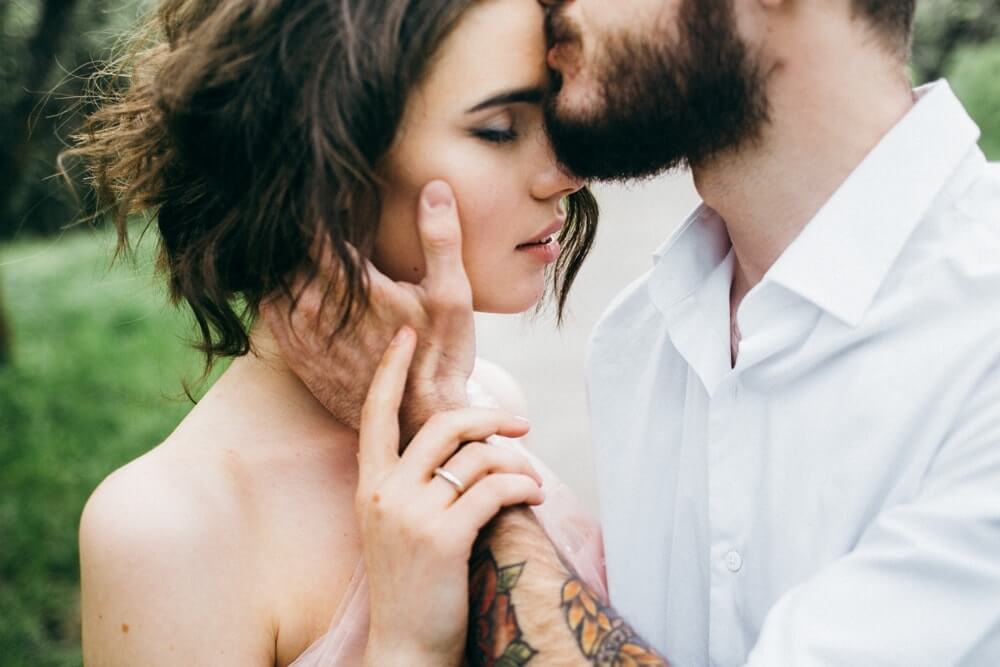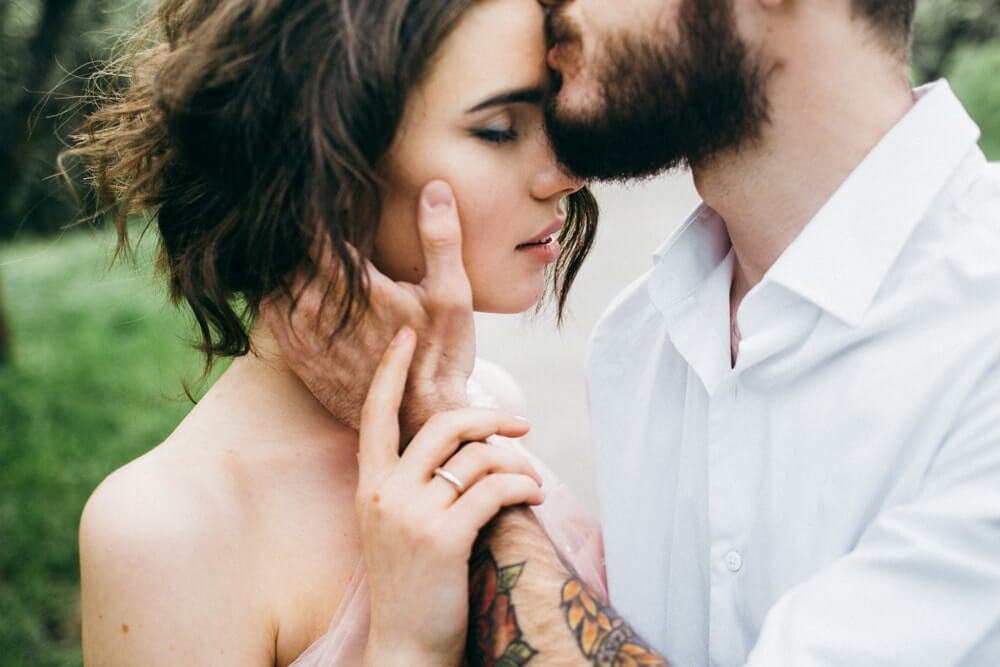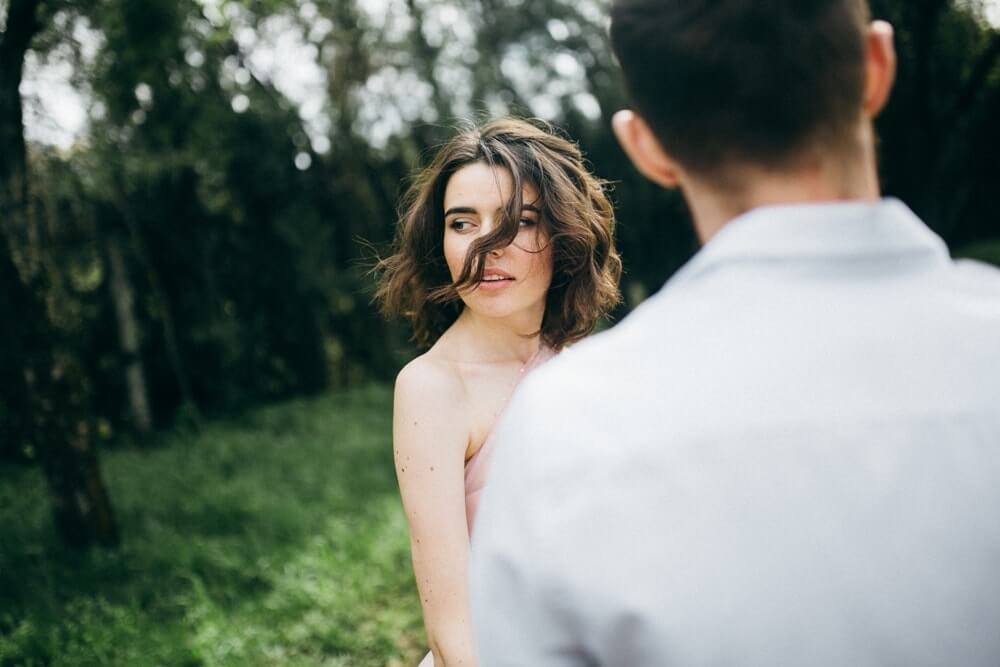 We chose two wonderful places: the Botanical Garden and the Kiev Sea. Spring is probably the best time for wedding photography. Especially when it comes to a photo shoot in the forest, when everything around is green, blooming and breathing life. The botanical garden with its acacias, lindens and wild fruit trees is the perfect place for a forest fairy tale.
In the Botanical Garden the bride and groom had a real photo shoot in the forest with all the attributes of an atmosphere of unity with nature: the bride's loose hair, the groom's shirt sleeves rolled up, the wedding bouquet looked like the bride herself had made it. The pictures turned out to be relaxed and sincere with passionate lovers, but at the same time quivering and tender.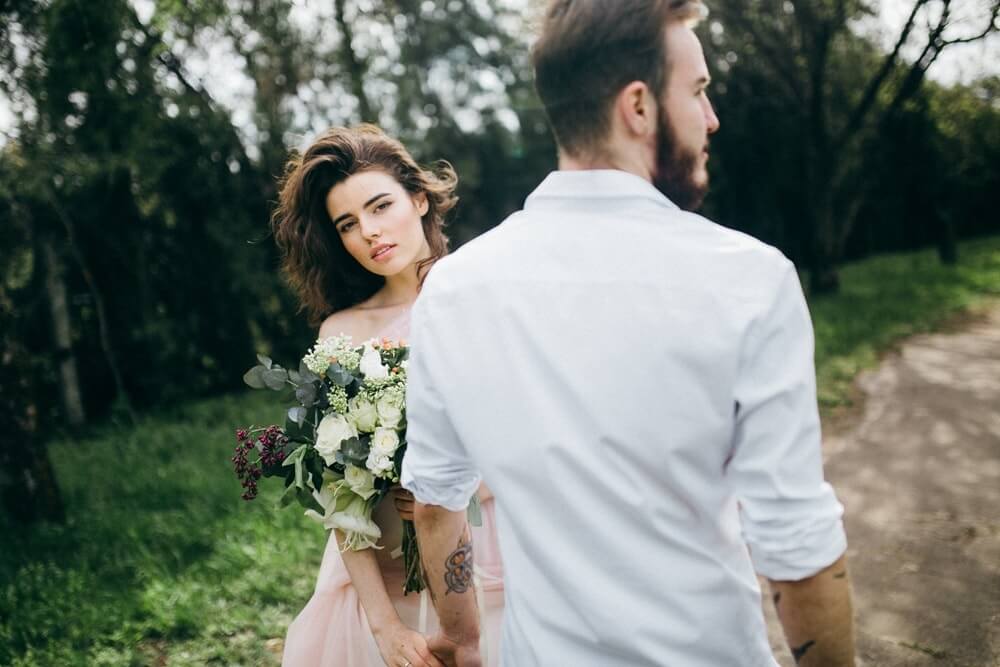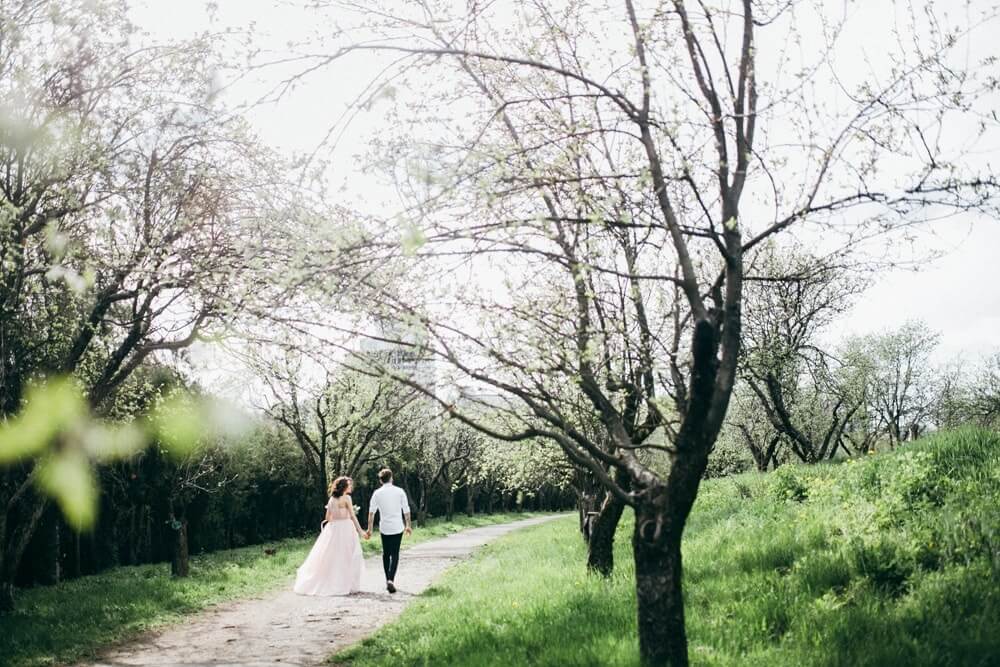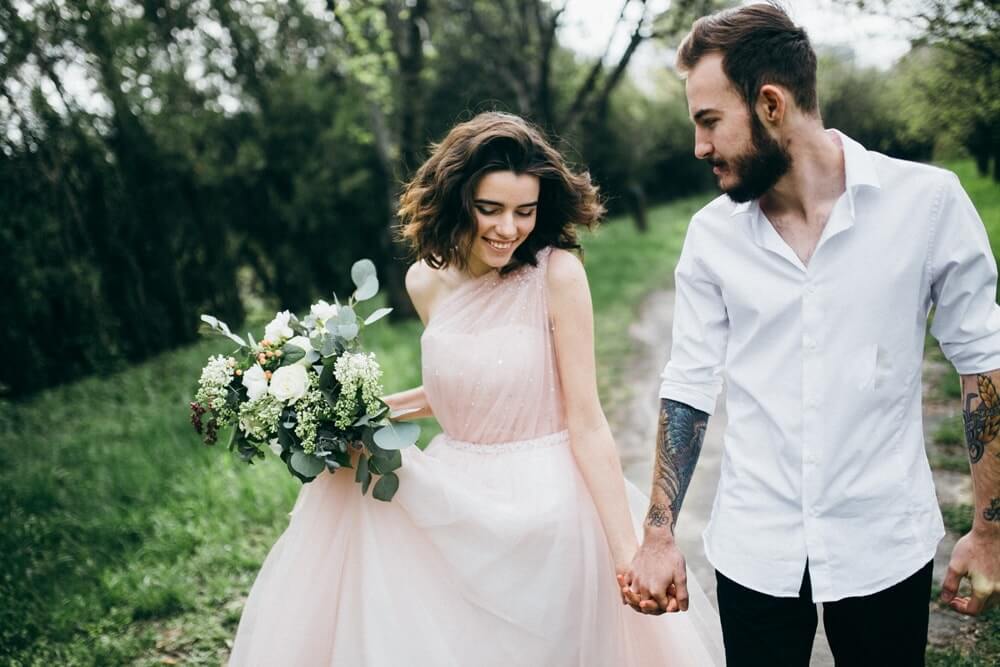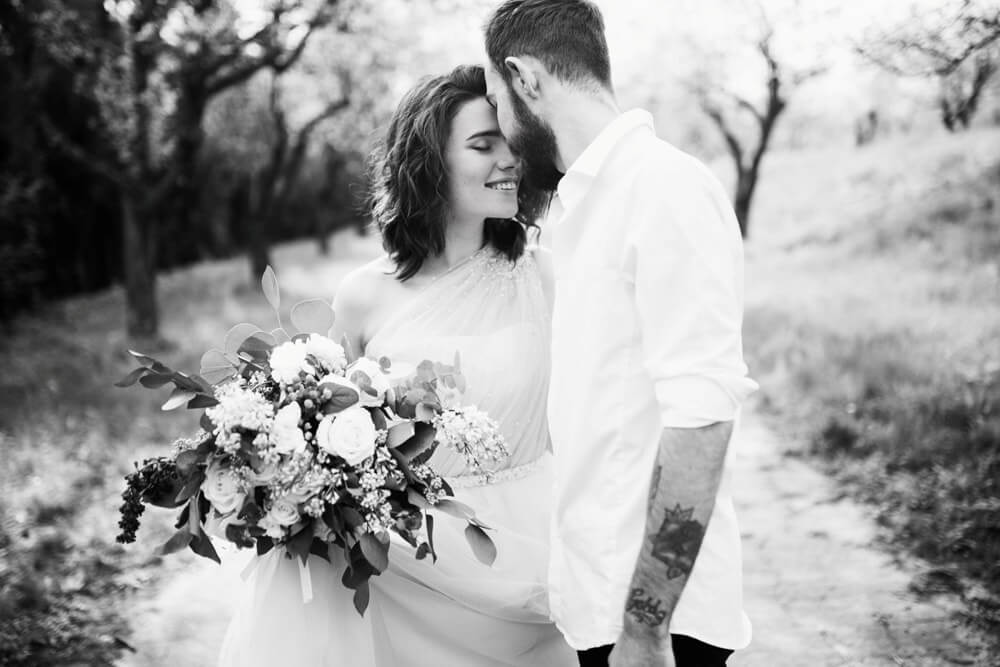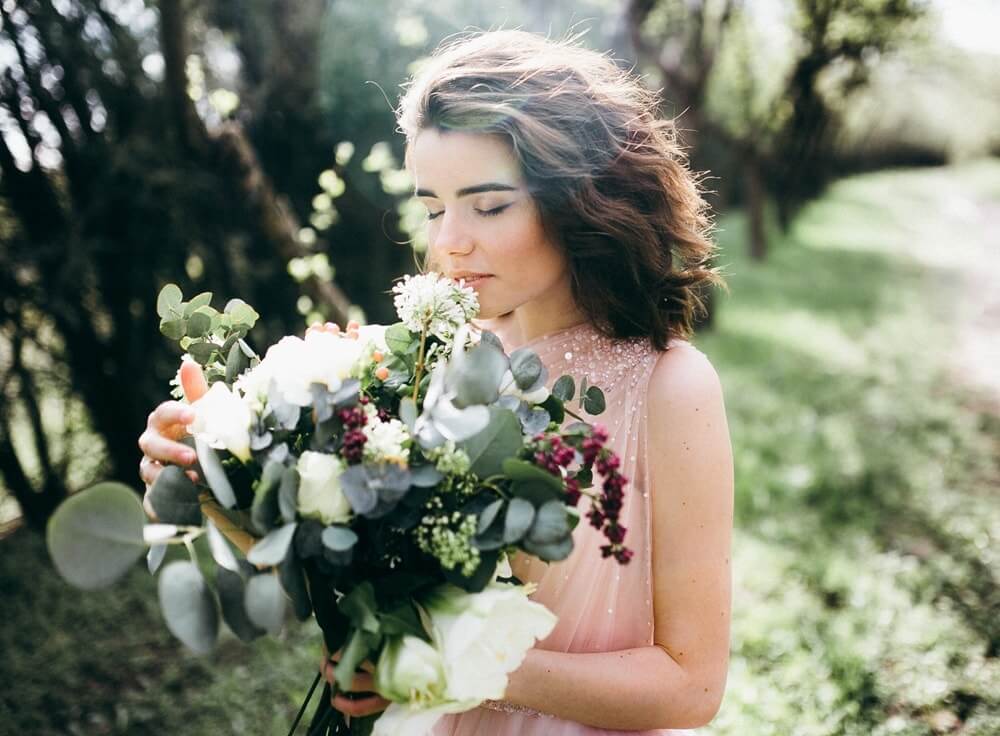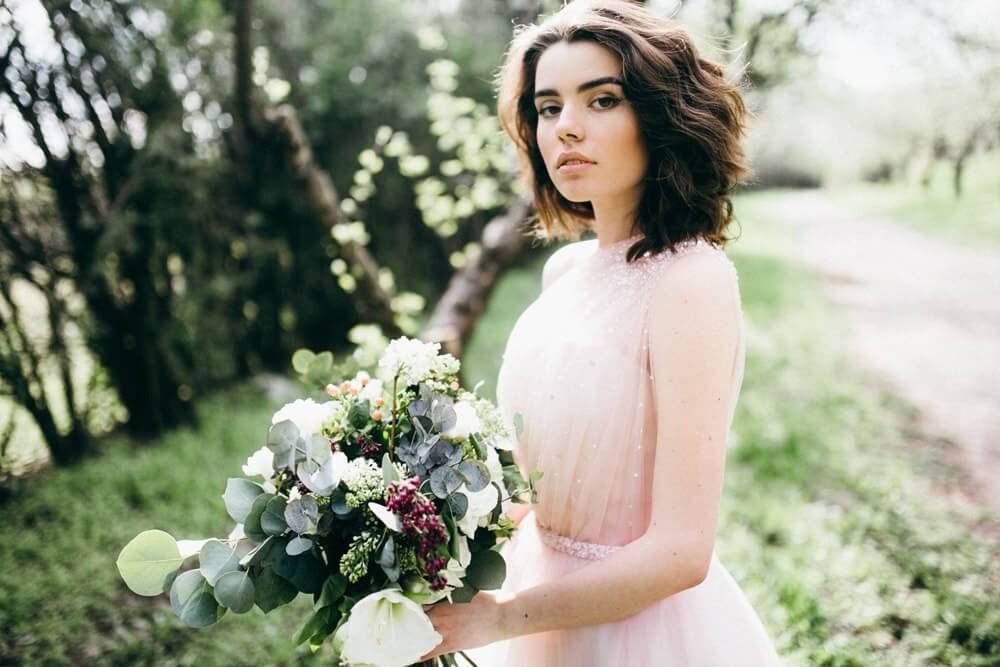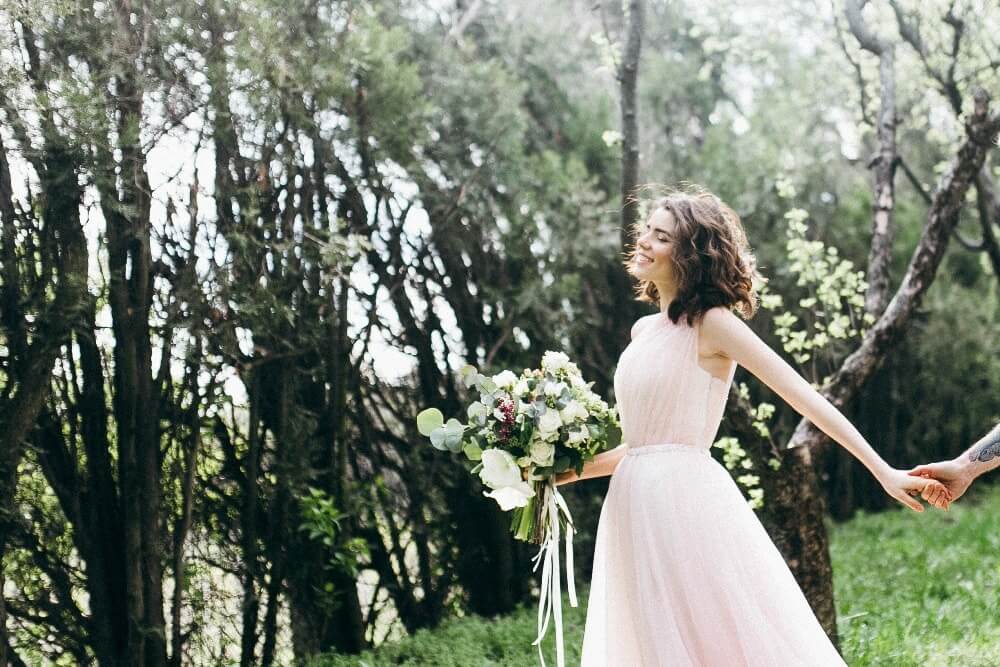 At sunset the lovers went to the Kiev Sea, wrapped in a blanket they took pictures against the backdrop of the sun leaving the edge of the water. By the way, photographers say that the sunset light is almost the best to shoot outside. Therefore the special format of the wedding of Denis and Vladislava provided them with not only beautiful, but also high-quality shots.
For Denis and Vladislava their original outfits were collected by stylists. We also planned a transfer between locations, decor, and booked a table for dinner at the restaurant. And of course, we found a photographer for them, with whom they had contact from the very first meeting. Just look what a magical photo session in the forest turned out that day.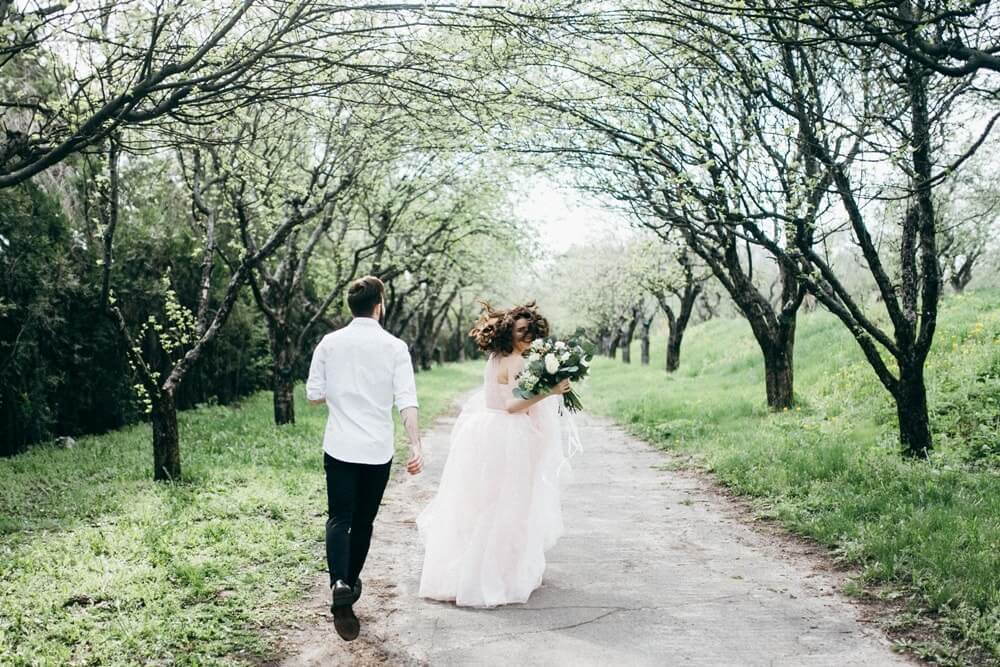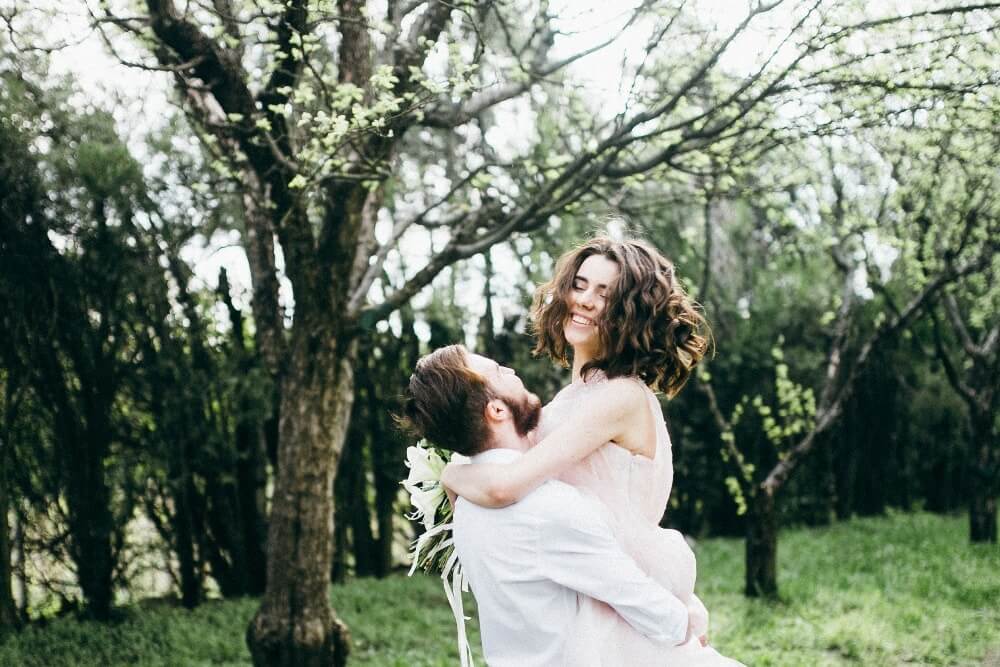 MAKE AN APPOINTMENT FOR A MEETING WITH OUR WEDDING PLANNER
THANK YOU!
OUR WEDDING PLANNER WILL CONTACT YOU SOON!
MAIN PAGE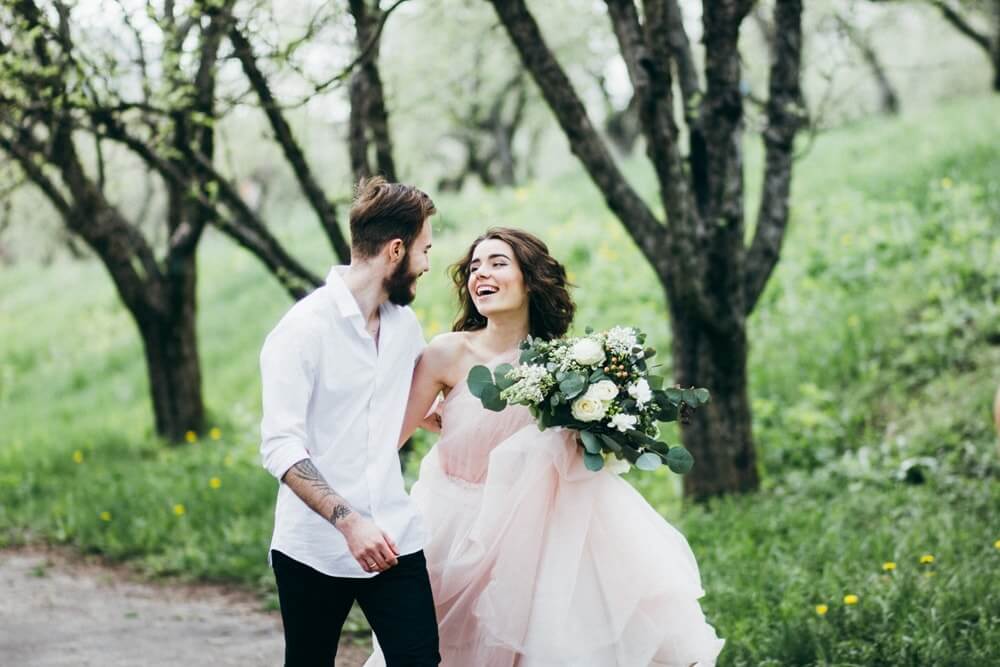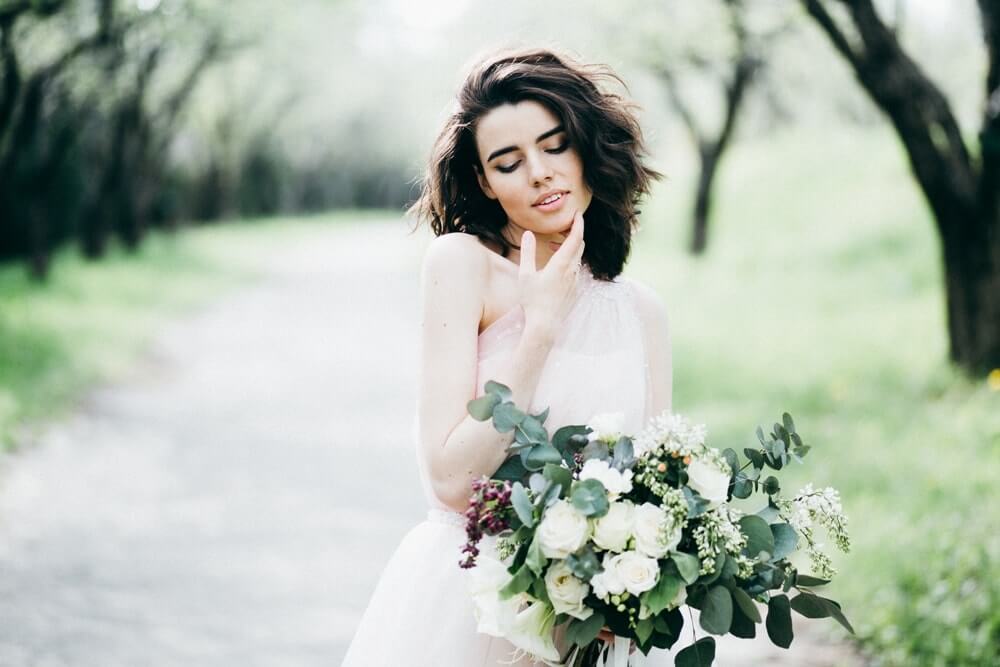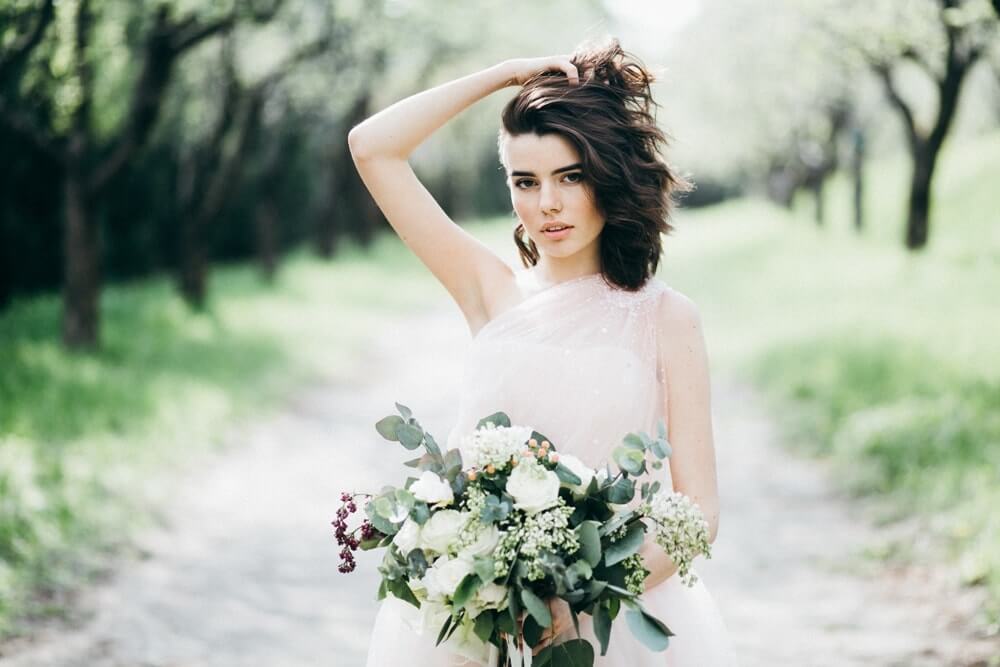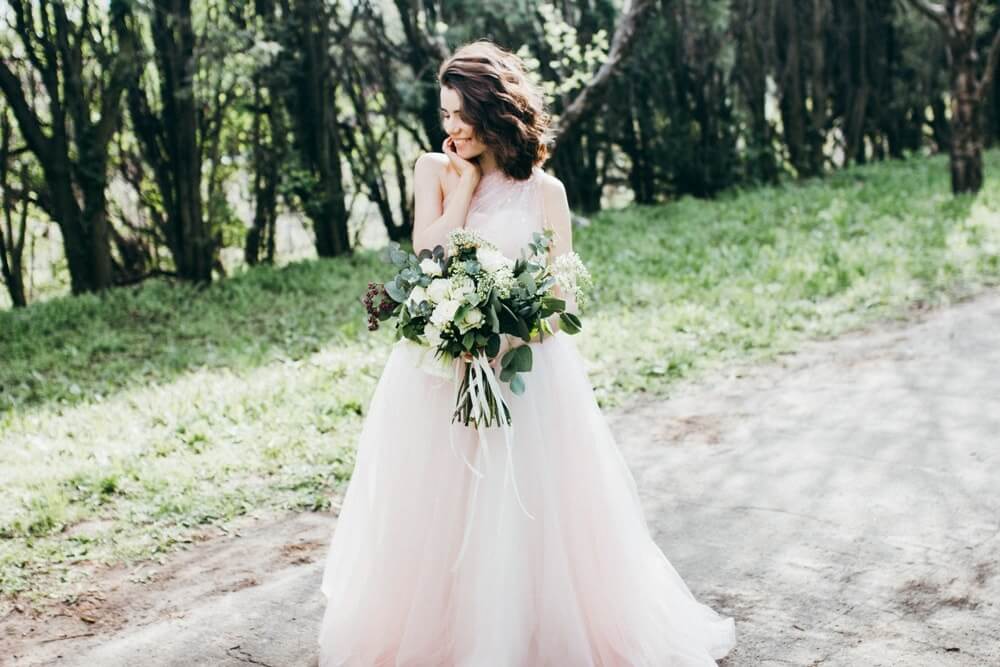 Wedding photos: the nuances you need to know
After reading the story of Denis and Vladislava, some of you will have a logical question: how to get married on a busy wedding day, celebrate it at a festive banquet and even take pictures at sunset? After all not everyone wants a secluded celebration for two, many dream of a grand celebration. After an emotional wedding day, you may simply not have the strength to pose for pictures.
For such cases there is a solution – to separate the photo session and the wedding day.
There are two options:
Plan a love story shoot before the wedding. It can be just beautiful shots where you are not even in wedding attire. By the way, these photos can become a part of your slideshow or photo zone at the wedding. This is a great solution if a couple doesn't have good photos together. You can also record a touching video to show it to your family and friends on your wedding day.
Plan a photo session after the wedding. If your wedding is full of events at different locations: a morning of bride and groom, a ceremony, a church wedding, a banquet, then there may simply not be time left for a photo walk. In this case, the photo session can be rescheduled for another date, for example, a free weekday some time after the wedding. You can take pictures in a calm environment, relaxing, trusting a professional and being not in a hurry. At your request you can repeat the make-up and hairstyle, wear wedding dresses. Or create new images that harmoniously complement those that were on the day when you said "yes" to each other.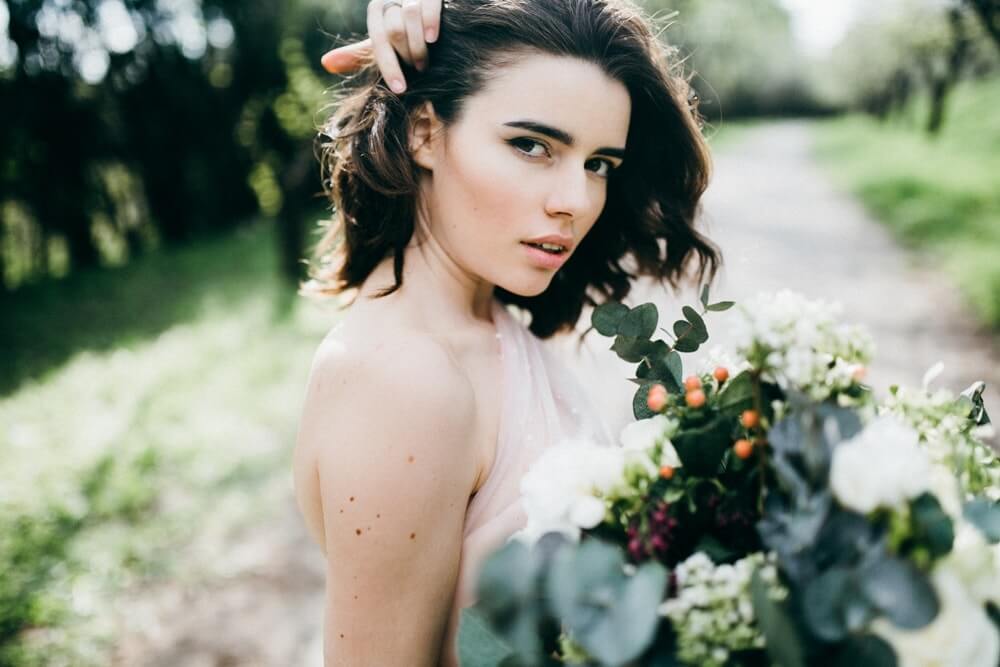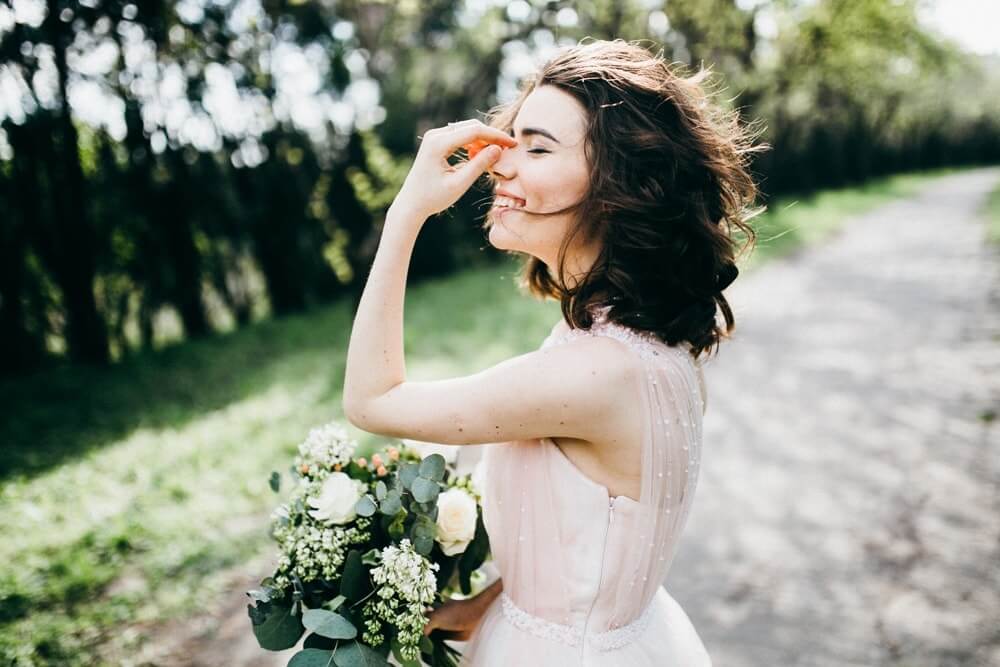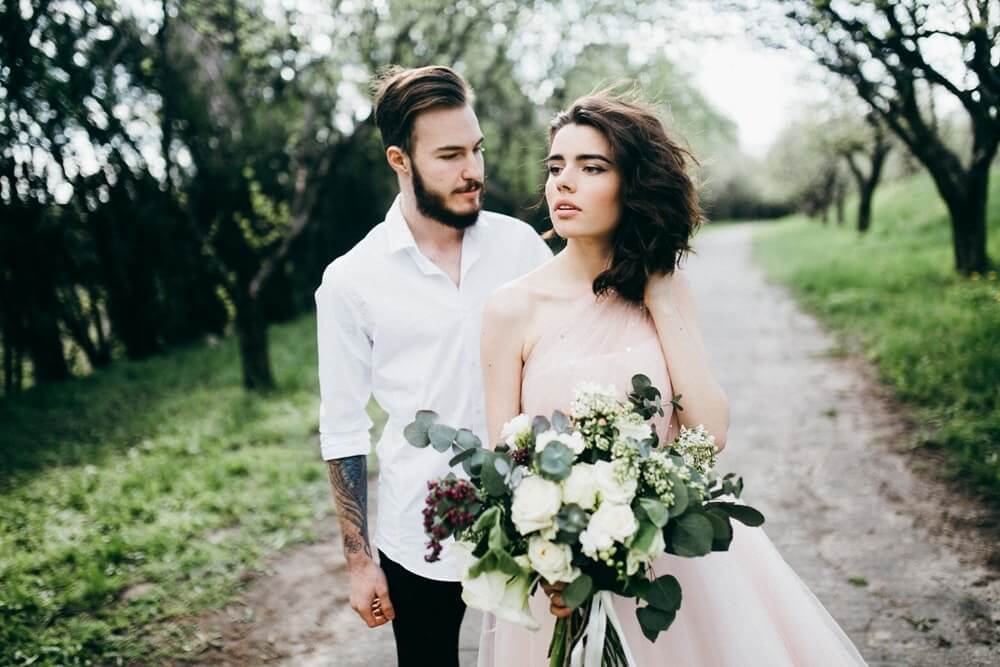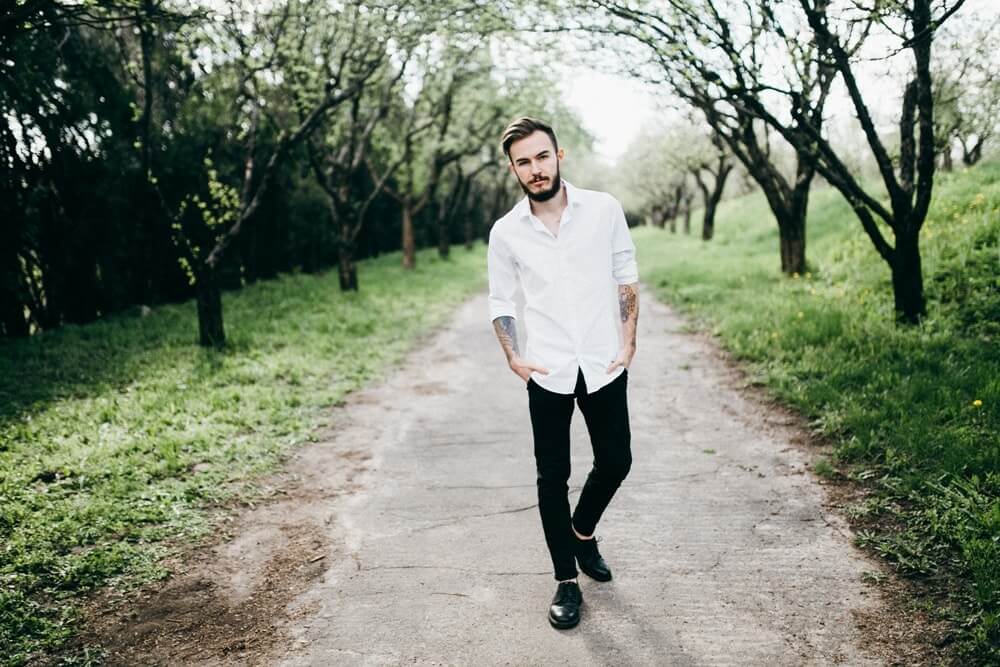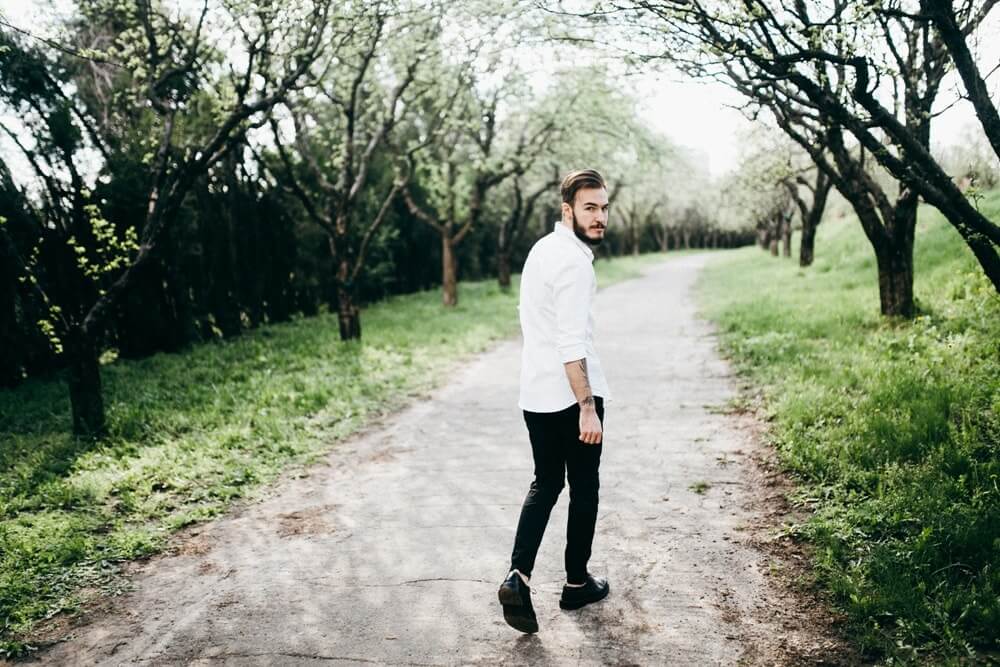 The advantage of having a photo session on another day is not only to relieve X-day. On the wedding day two hours of photography often fall into poor lunchtime light. On a stress-free day you can choose the best time, even sunrise, that many couples consider as the most romantic time.
At the same time, of course, you invite a photographer on a solemn day. He will capture all the important moments and take some pictures. You just do not have a full-fledged photo shoot during your wedding day, that takes a lot of time and effort.
It is important to understand that a wedding photo session, whenever it is held, should not be conceptually divorced from the style of the wedding. For example, if the ceremony was held somewhere in nature, in an airy and unpretentious Provence style, then being photographed in a studio or a chic hotel in a completely different style would not be entirely stylistically correct. A photo shoot in the forest will be wonderful for this.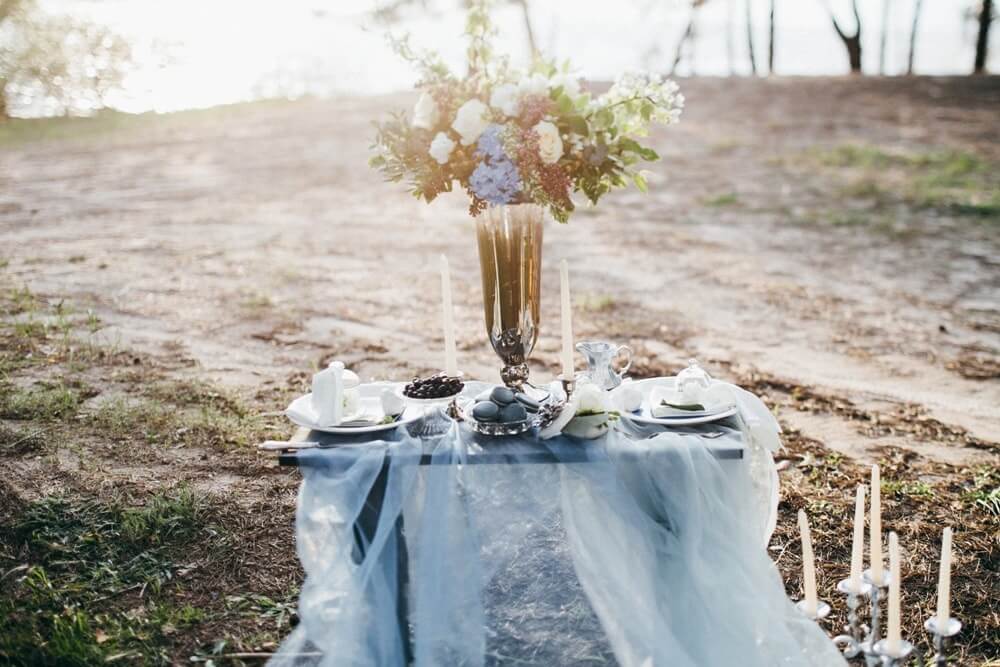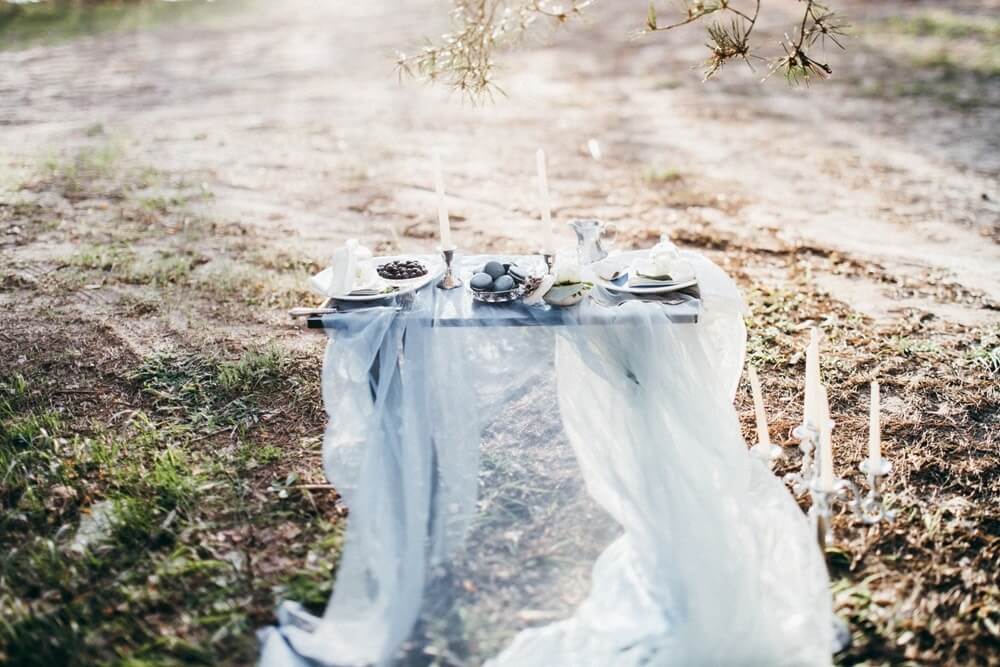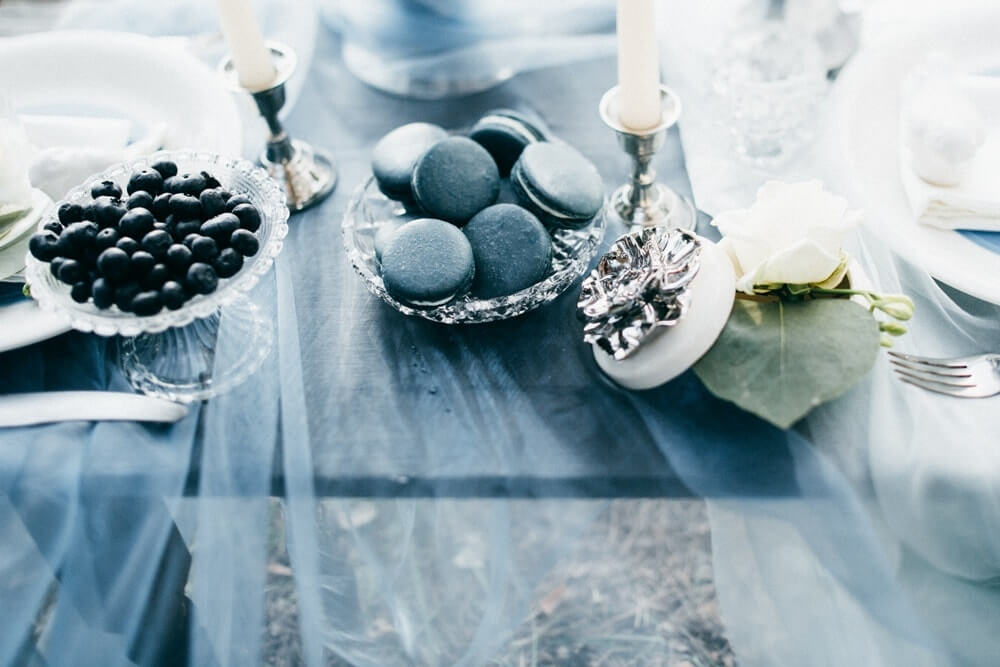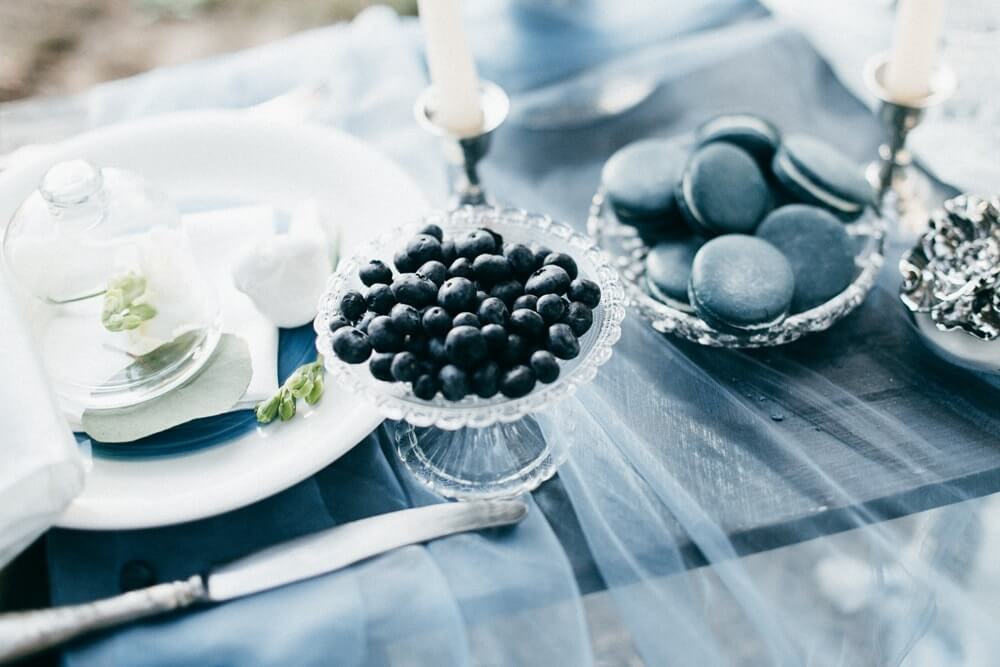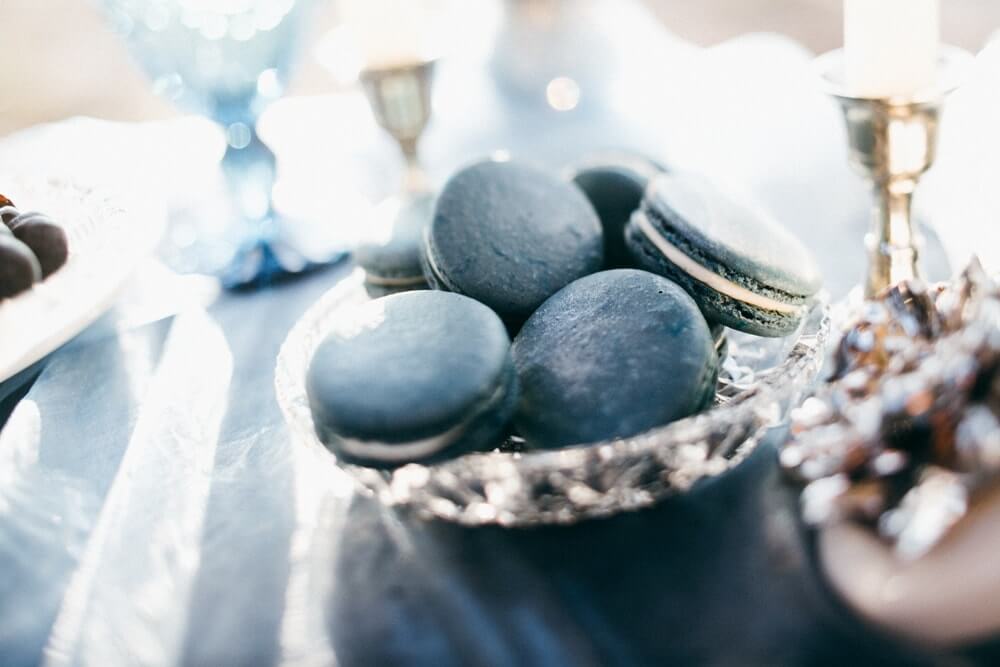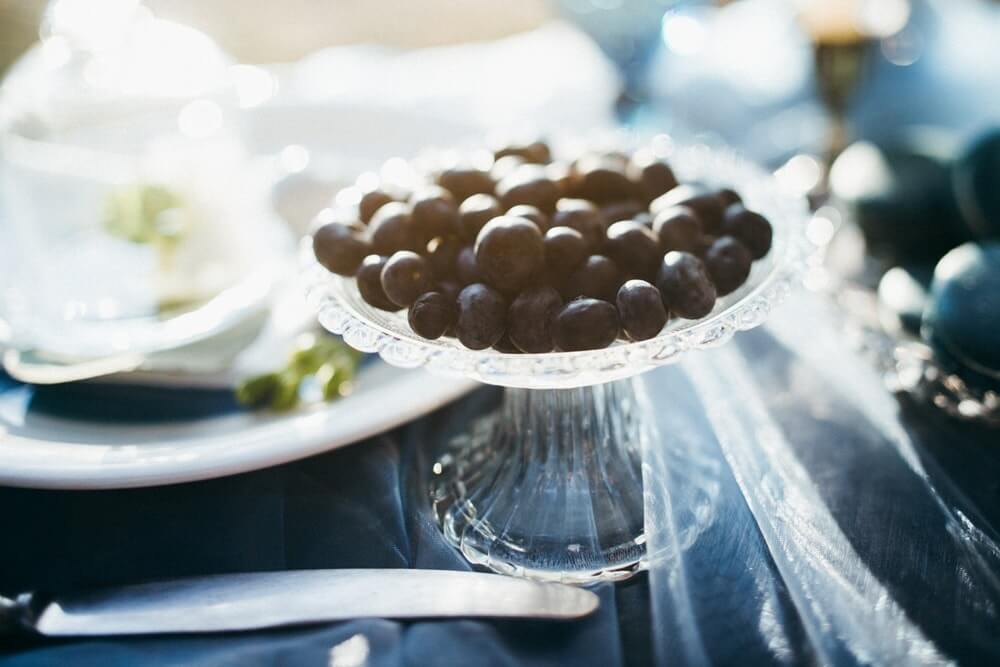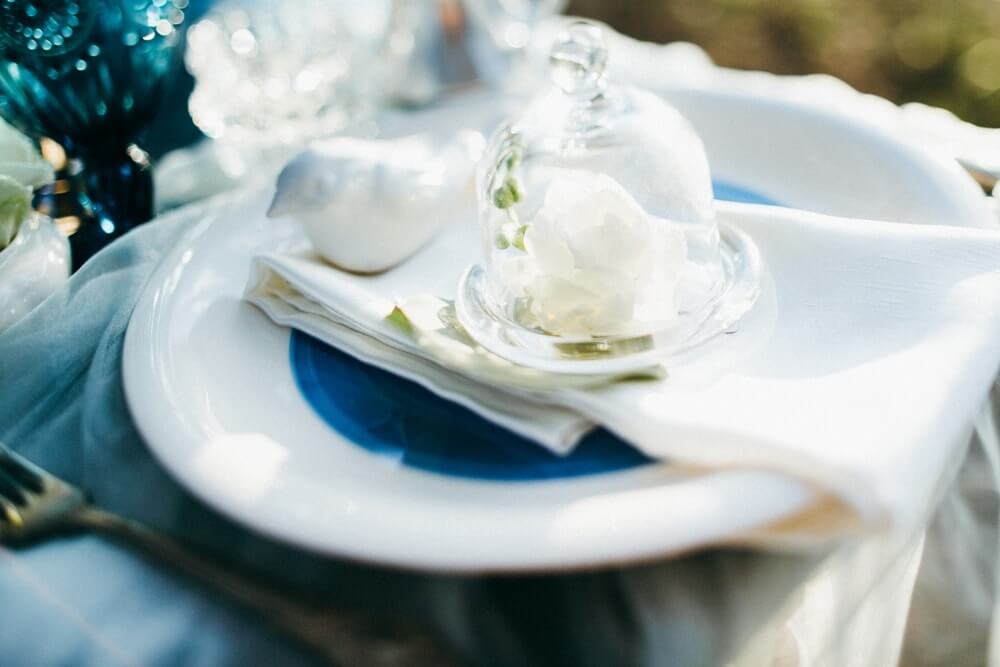 Photo session in nature: how to find "your" place
Couples in love often want to have their love story photo session outdoors, but many simply don't know where in Kiev to find not only beautiful, but also romantic landscape that matches the concept of the wedding. The specialists of the True Love wedding agency will be happy to help you with this. In addition to those that we selected for Denis and Vladislava, here are some ideas for natural locations for wedding photos:
The VDNG greenhouse is an excellent location for shooting at any time of the year. In spring and summer everything here turns green with all sorts of shades of green, and in autumn it burns with bright colors from orange to red. If you arrange an excursion, you can take original pictures against the backdrop of tropical plants.
Natalka Park is one of the best places to watch the sunrise, because here the sun rises over the Obolonskaya embankment, and this is an incredible backdrop for full-length shots. In addition there are many other locations pleasing to the eye of the photographer in the park.
Trukhanov Island combines urban and natural landscapes: you can take a photo on the bridge overlooking the city and forest shots.
Troeshchyna field: here you can watch the sunset against the backdrop of beautiful spikelets and make colorful shots in traditional Ukrainian blue and yellow colors. The residence Mezhyhirya is a very popular place for a photo shoot among newlyweds, but you can still find a secluded corner for romance here. This luxurious landscaped park will allow you to create a fairy tale atmosphere in your photos. In addition, there is a variety of other locations: decorative and exotic trees, plants and flowers, lawns and ponds. Atmospheric pictures in Mezhyhirya can be taken even in winter.
Feofaniya Park is a place where benches and gazebos are surrounded by greenery. There is a beautiful garden and picturesque ponds that can be a great backdrop for wedding photos.
Glider Mountain is a location known among lovers of beautiful shots, located in the village of Khodosovka near Kiev. Here is a real steppe landscape and magnificent light in the pre-sunset time. In addition, unlike parks, there are usually few strangers in this place.
Lavender field. If you are lucky and your celebration takes place between June 25 and July 15, you can rent an incredible location for your photo session located in the village Poradovka. Just imagine how delicate and colorful the pictures will turn out against the background of lilac blossoms.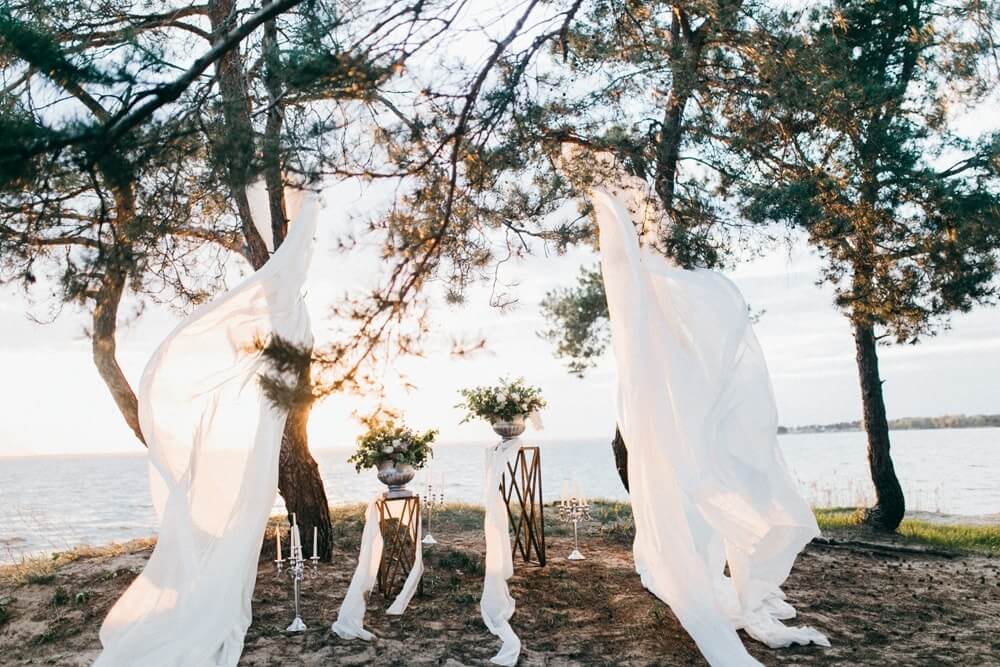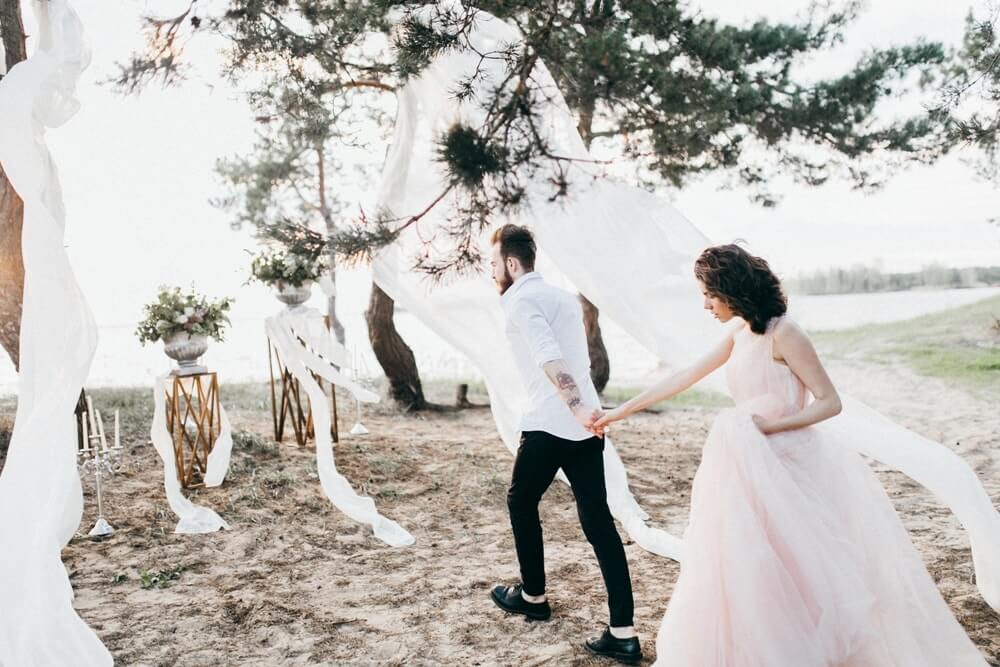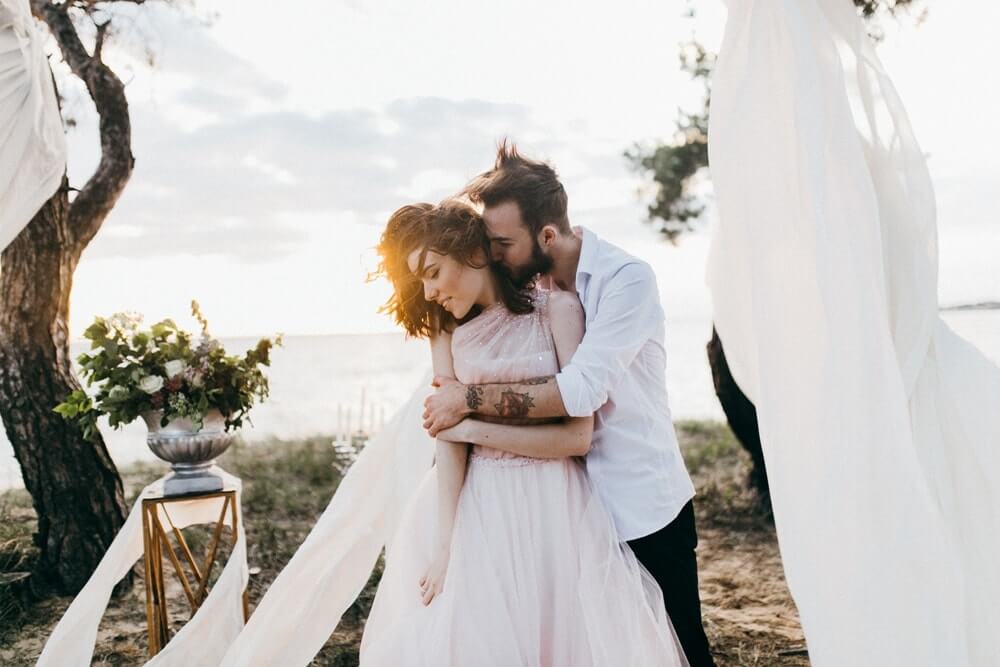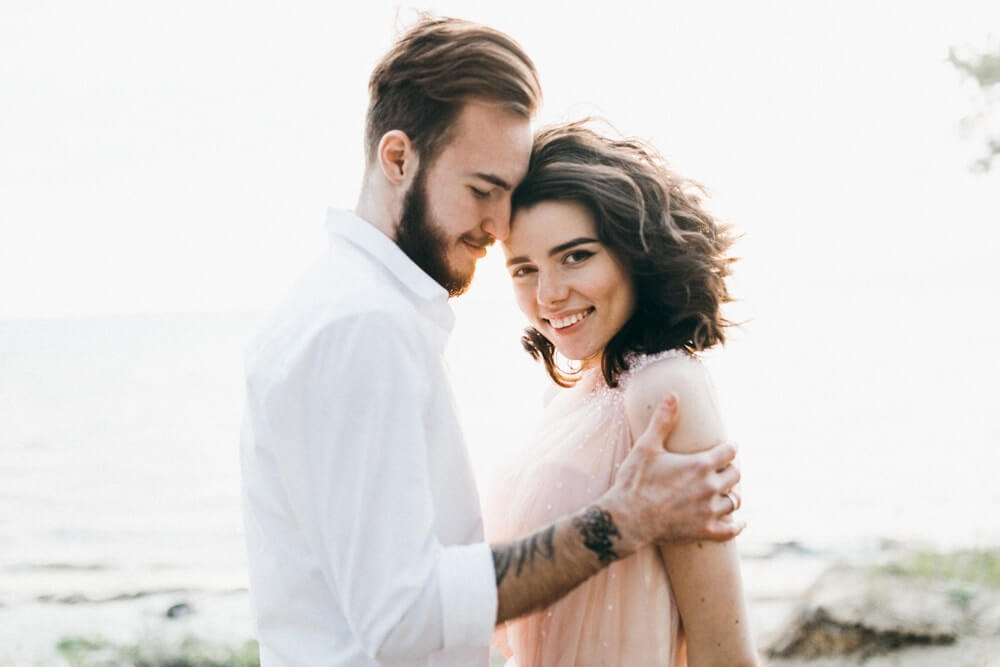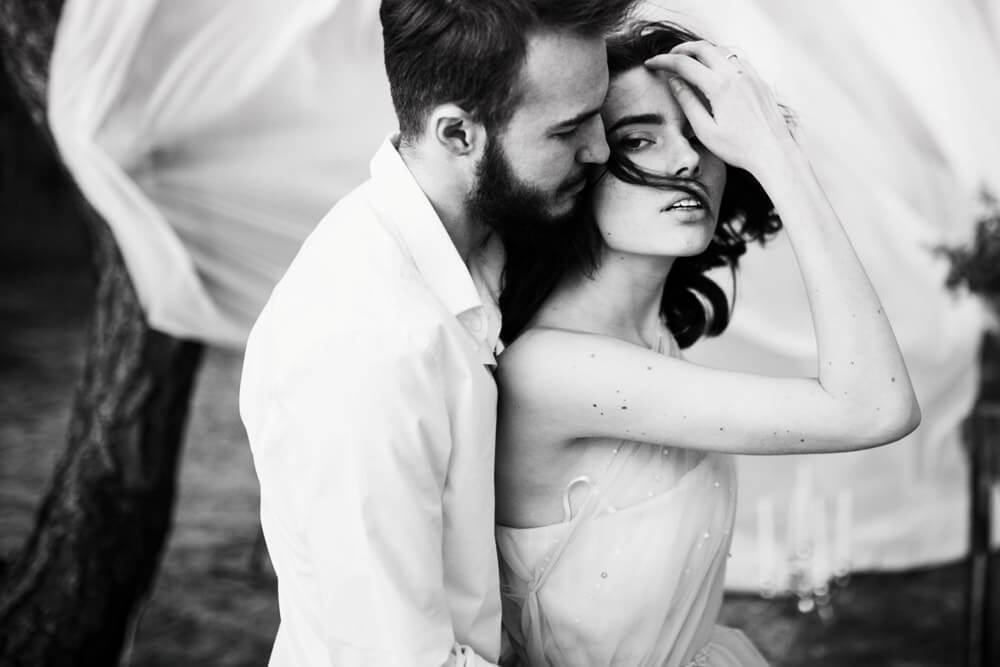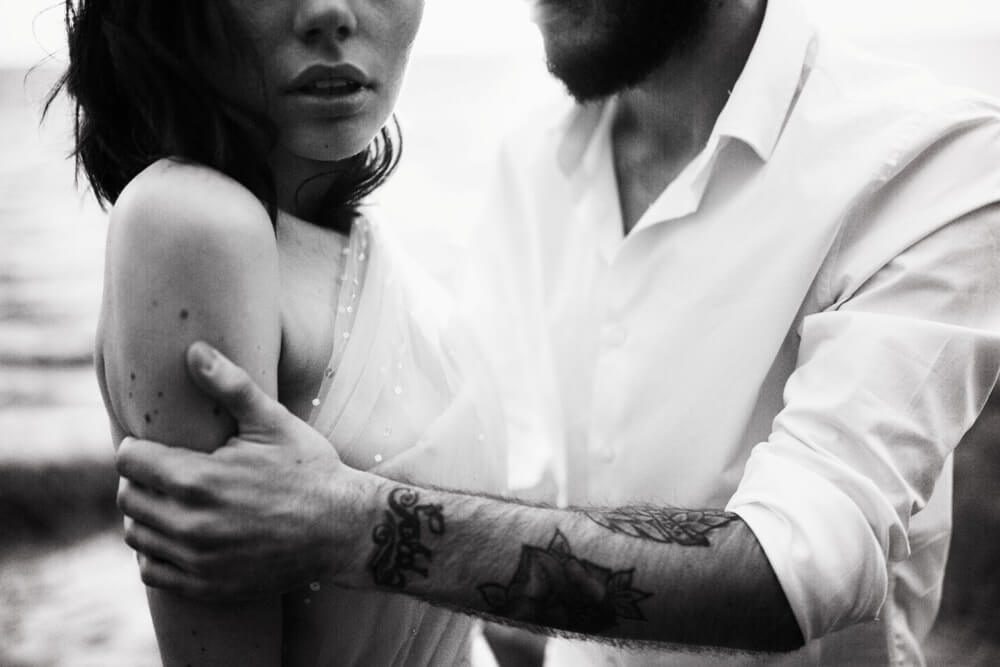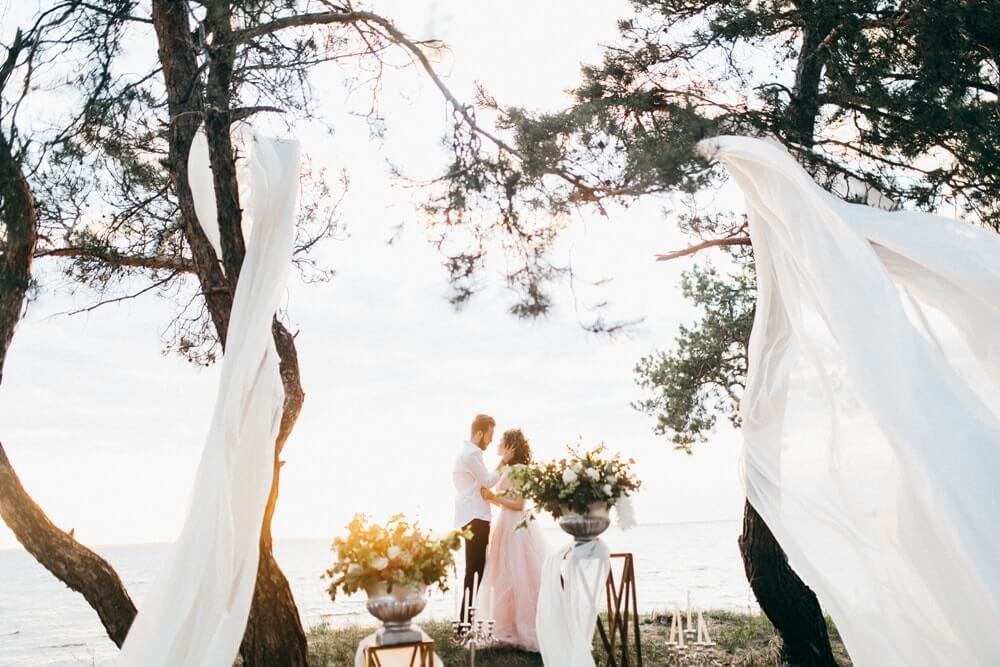 We have listed only a few of the huge number of possible natural locations for photography. It can be parks, squares, forest plantations, a river bank, a reservoir, a coniferous or deciduous forest. There are many picturesque sites in Kiev and near Kiev. But you don't have to limit yourself to one city. Perhaps your couple has "their" place somewhere in Odessa or Kharkov. Why not take a short trip for a romantic photo shoot?
And if you do not have a special place in another city, you can find it from photographs on the Internet. There are so many incredible natural beauties in our country. For example, in the Kherson region there is Dzharylgach Island, stunning with blue water, and in the Nikolaev region there is Radon Lake, which seems to be cut out of a glossy magazine. Contact us and our wedding coordinators will find the perfect place for your family photos.